For Educators main content.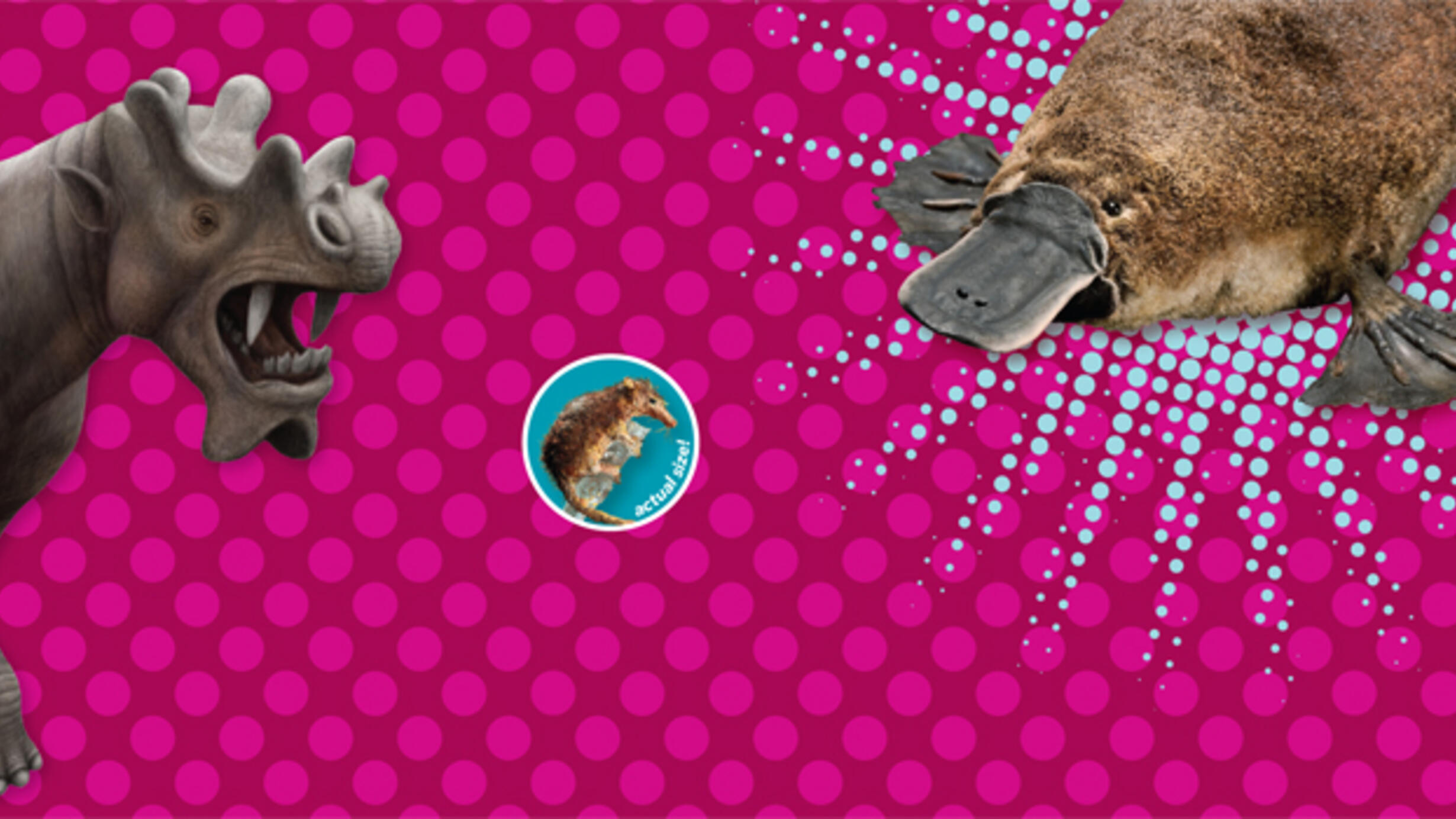 Extreme Mammals uses both living and extinct mammals to trace the ancestry and evolution of this remarkable group of animals. This comprehensive guide will help you explore the exhibition with your students.
Educators Guide and Materials
More Resources For Educators
Use these free online resources before or after your visit to further explore themes presented in the Extreme Mammals exhibition.
From the American Museum of Natural History
Virtual Tours of the American Museum of Natural History
http://www.amnh.org/plan-your-visit/popular-tours
The Museum's virtual tours include The Hall of Primitive Mammals and the Paul and Irma Milstein Hall of Advanced Mammals in the Lila Acheson Wallace Wing of Mammals and Their Extinct Relatives.
Zoology OLogy
http://www.amnh.org/explore/ology/zoology
This site lets younger students explore big ideas about mammals and other animals though games, puzzles, and interactives. They can examine how six cool mammals move, explore the Extreme Mammals photo gallery, play a mammal teeth matching game, and make a moving-mammal flip book.
Science Bulletins
amnh.org/sciencebulletins
Videos, interactives and essays introduce middle- and high-school students to biologists and conservationists who research mammals and their habitats. Learn about the reintroduction of Mongolia's takhi to its homeland (The Last Wild Horse); the challenge of returning Thailand's captive elephants to the forest (Wild at Heart); the first clone of a threatened species (Cloning and Conservation); and other topics.
Additional Web Links