Furnace slag main content.
Furnace slag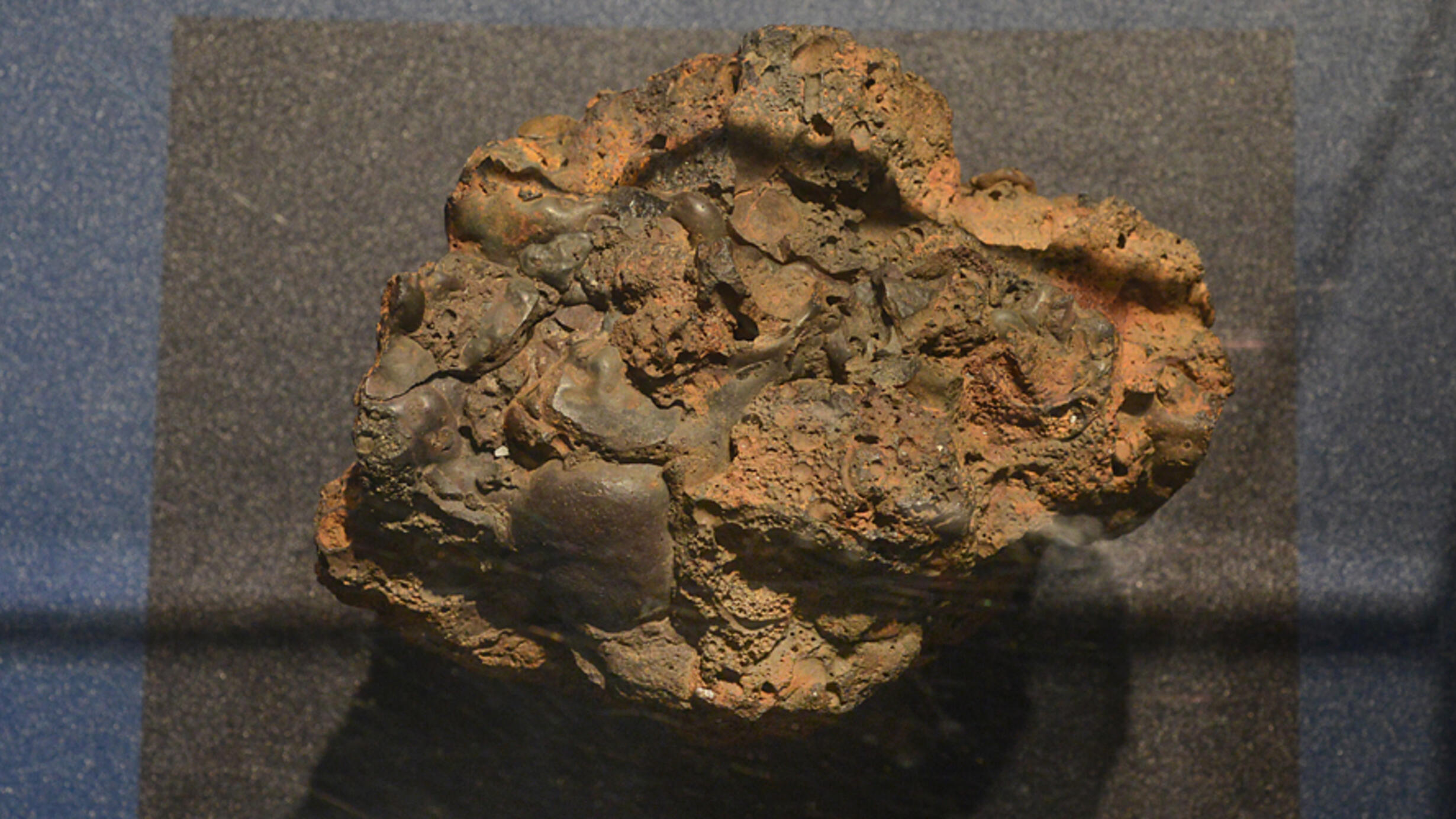 Exhibition Text
This is not a meteorite
Many hunks of ordinary rock or metal look like meteorites. The piece of once-melted metal, called slag, is simply leftover material from an industrial furnace. Slag often contains gas bubbles, while meteorites do not. Other common "meteowrongs" include iron-rich rocks formed on Earth, fallen pieces of manmade satellites and lava rocks polished in streams.
Collection Information
FURNACE SLAG
Manufactured in late 1900s
Location unknown
AMNH collection
For Educators
Keywords: Meteorites, Astrophysics, Rocks, Astrogeology, Slag