Winter Solstice and the Year Ahead
Friday, December 20, 2019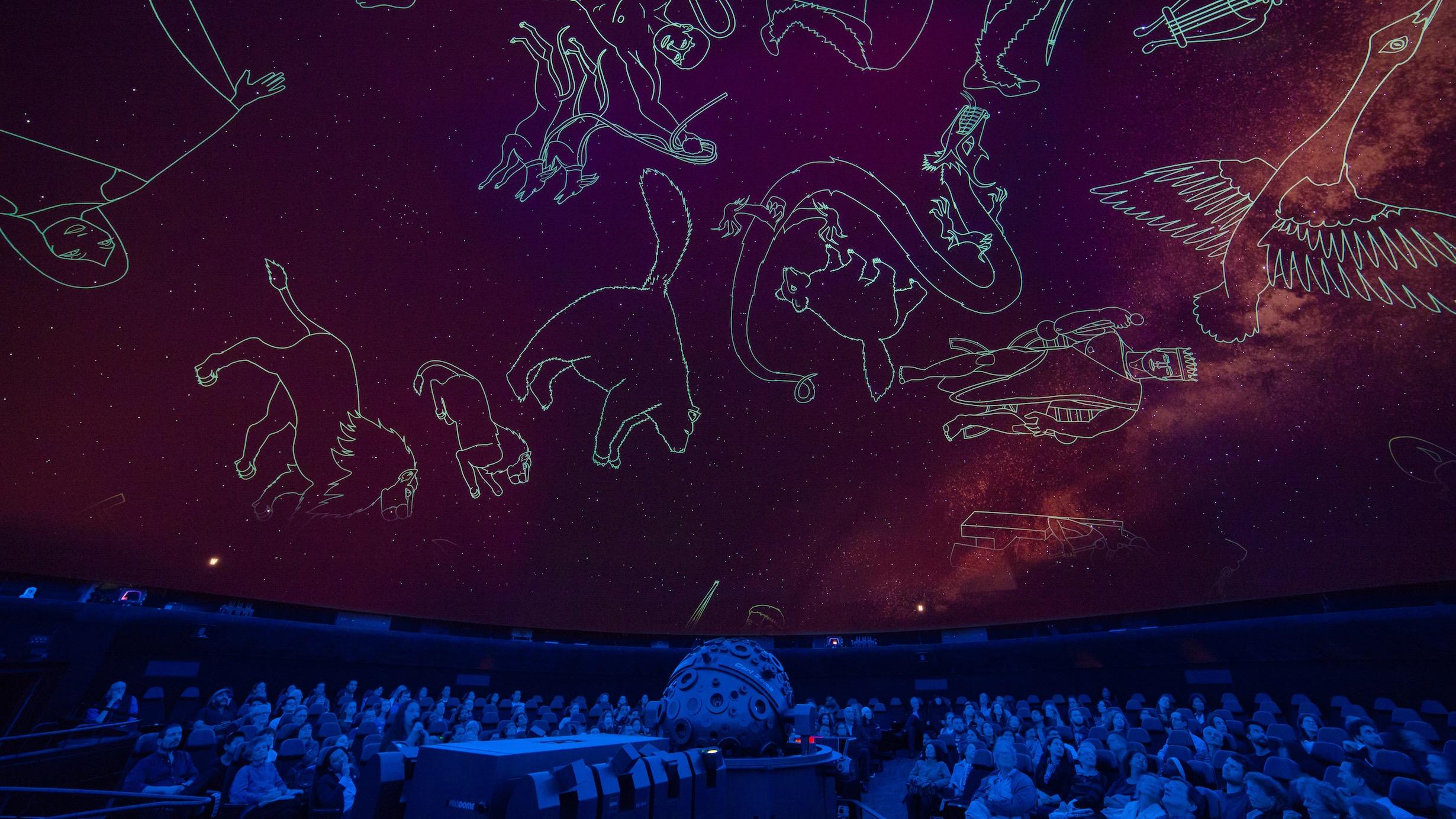 Celebrate the solstice and get ready for the cosmic year ahead.
Irene Pease and Ted Williams conduct this tour around the Sun and preview important astronomical and scientific happenings you won't want to miss.
Meet the Presenters
Irene Pease has a degree in Physics from the University of Arizona. Her Astronomy EPO career has included work as an astrophysics educator, telescope operator, and Mad Scientist. Currently Brooklyn's Friendly Neighborhood Astronomer, Irene shares the NYC sky through sidewalk astronomy, current-skies visuals, and observing classes. She also teaches physics at York College CUNY, and produces the Hayden Planetarium video blog, Skylight.
Ted Williams serves as president of the Rittenhouse Astronomical Society (Franklin Institute.) A lifelong astronomy educator, he presents in the Fels, Mallon, and Centennial planetaria in the Philadelphia area, and telescope operator at Muddy Run Observatories (Lancaster PA.) Ted celebrates 12 years with Hayden, as he hosts stars watches nationwide.
Please note: There is no late seating in the Hayden Planetarium Space Theater. Guests arriving after the program starts will not be permitted to enter the dome.
NEW DATE: This program has been rescheduled for Friday, December 20. You will be automatically rebooked if you have already purchased tickets. If you'd like to request a refund, please contact Central Reservations at 212-769-5200.
Support for Hayden Planetarium Programs is provided by the Schaffner Family and the Horace W. Goldsmith Endowment Fund.
Select Hayden Planetarium Programs are sponsored by JetBlue.