An Evening for Educators: Ocean Science and Technology main content.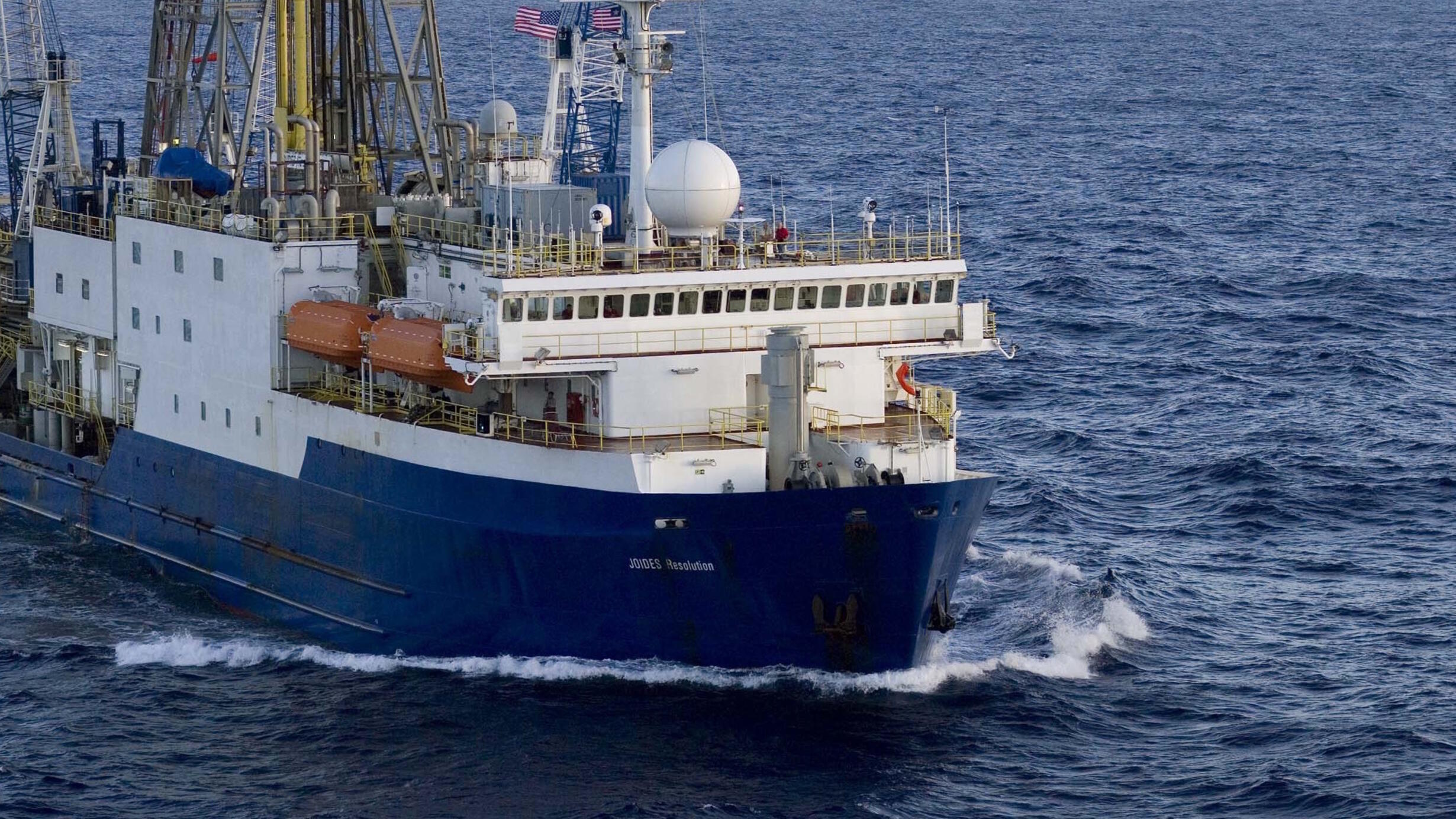 Join us for a moderated discussion, featuring scientist Yair Rosenthal and engineer Steve Midgley from the International Ocean Discovery Program's drilling vessel JOIDES Resolution. Their conversation will focus on the nexus between science and engineering — the remarkable technology of deep sea drilling, the challenges of core recovery and instrument installation, and the interaction between scientific need and engineering development.
The evening will also include a wine and cheese reception where resource table facilitators will share related classroom activities and professional learning opportunities for teachers.
About The International Ocean Discovery Program (IODP):
The International Ocean Discovery Program (IODP) is an international marine research collaboration among two dozen nations that explores Earth's history by drilling and recovering samples of ocean sediments and rocks. By studying these samples, scientists can learn about diverse topics such as climate change, sea level, geohazards (e.g., earthquakes and tsunamis), tectonics, microbiology, and many other issues of both scientific and societal relevance, advancing scientific understanding of Earth.
About Yair Rosenthal:
Yair Rosenthal was born in Israel and graduated in 1985 from the Hebrew University, majoring in geology and biology. In 1987 he received a M.Sc. degree in geochemistry; during these years he also worked as a guide for adventure tours, including safari in Kenya and trekking in the Himalayas. In 1988 he moved to the U.S. to pursue a Ph.D. degree in oceanography at the Massachusetts Institute of Technology and Woods Hole Oceanographic Institute. He moved to Rutgers University in 1997, where he is currently Distinguished Professor with a joint appointment at both the Department of Marine and Coastal Sciences and the Department of Earth and Planetary Sciences. His research focuses on climate change through Earth's history. He has led many oceanographic cruises, including most recently IODP Expedition 363 to the Indo-Pacific Warm Pool.
About Steve Midgley:
Steve Midgley started working in the offshore drilling industry in 1981, and has held a variety of positions over the years, including Barge Marine Supervisor, Rig Engineer, Staff Engineer, Rig Manager, New Projects Engineer, Senior Design Engineer, Engineering Manager, and Project Engineer. He currently works as an Operations Superintendent for Texas A&M University, which manages the U.S. IODP drilling platform, JOIDES Resolution, and has sailed on over 25 IODP expeditions in that role. From 2006-2009, he provided oversight and management for major modifications and upgrades to the JOIDES Resolution's drilling and laboratory capabilities.
Agenda
5:00 - 5:30 p.m. Check-in and resource tables
5:30 - 6:15 p.m. Discussion
6:15 - 7:00 p.m. Reception and Resource Tables
This program is based upon work supported by the National Science Foundation.