English Language Learners main content.
Museum/NYC Schools Collaboration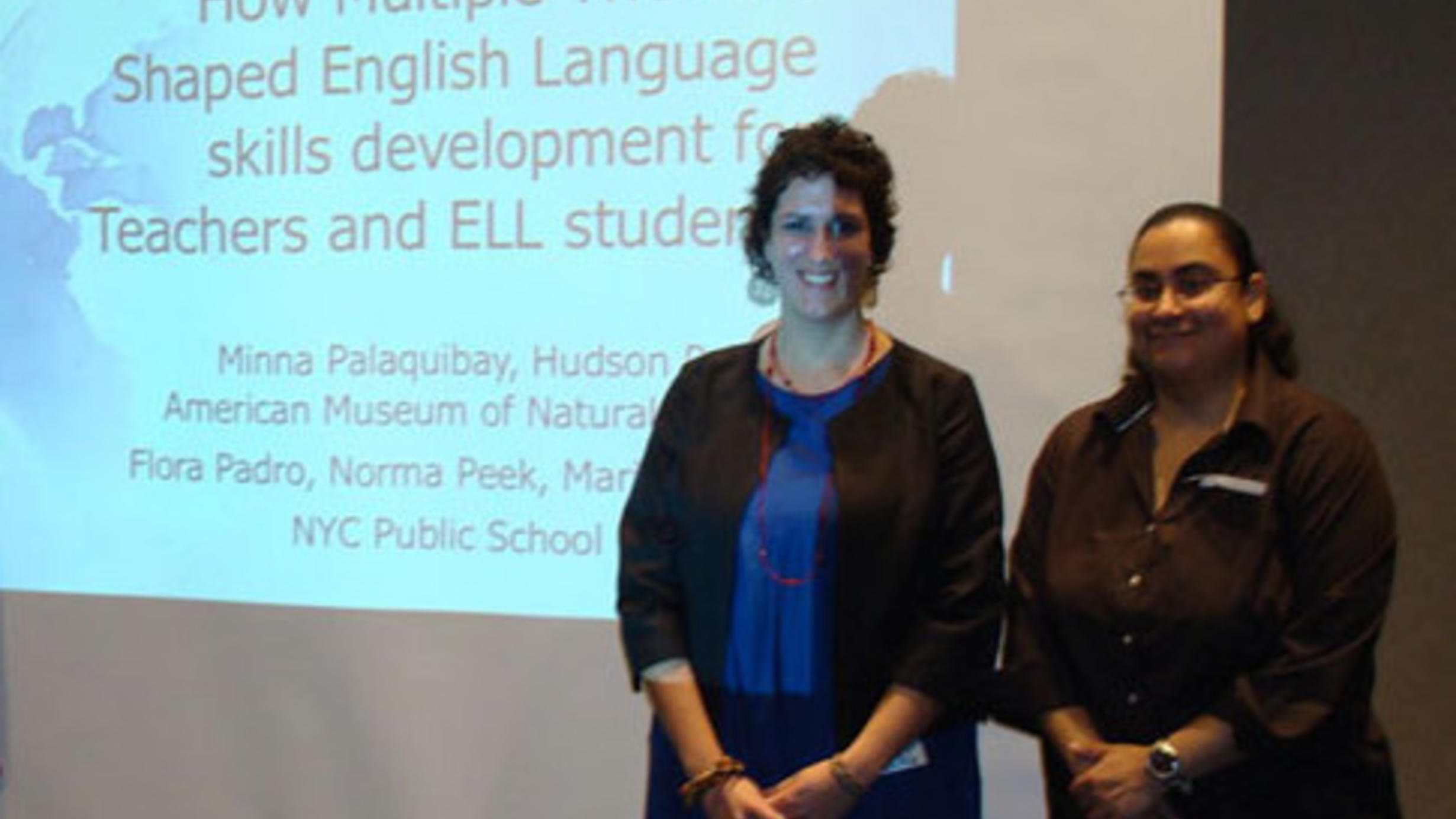 From 2007-2009, the Museum collaborated with New York City public schools to deepen knowledge of earth sciences.
The program was set up to help science educators working with 6th grade English language learners (ELL). It focused on the topics of ecosystems, climate and weather, water cycle, clouds, and seasons, and emphasized:
using "Visual Scientific Resources" to deepen knowledge of Earth science
helping educators learn linguistic strategies for scaffolding science content and processes
using museum exhibits and museum learning strategies such as observation, recording, description, and comparison to supplement in-school learning
honoring students' native languages while modeling English language skills.
Here, participating teachers, Museum educators, and administrators tell their stories about the experience.