English Language Learners main content.
English Language Learners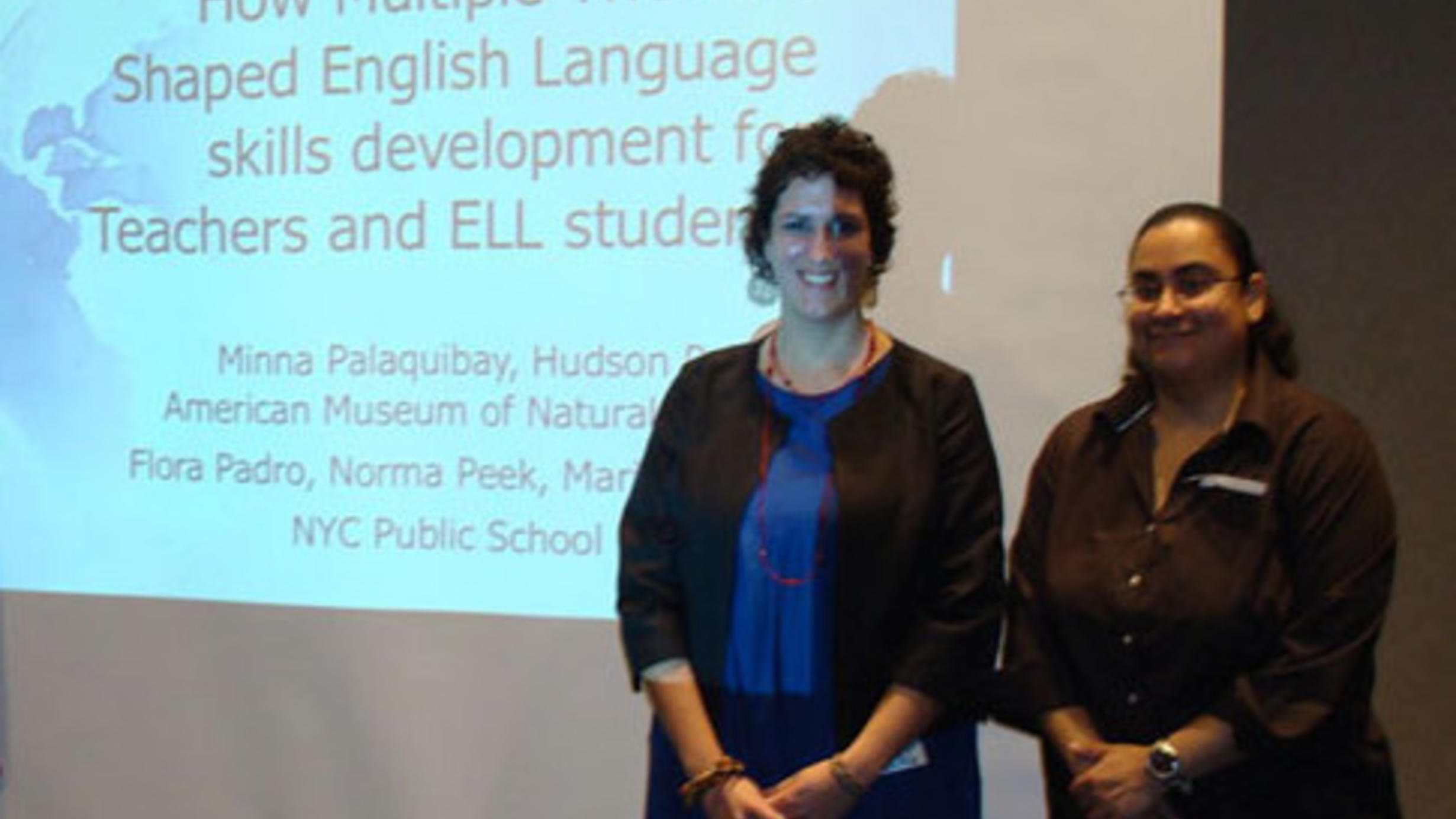 From 2007-2009, The American Museum of Natural History, in collaboration with NYC public schools, offered a Science Literacy Program for science educators working with English language learners (ELL) in 6th grade. The purpose of the program was to: capitalize on the use of "Visual Scientific Resources" to deepen knowledge of Earth science: help educators learn linguistic strategies for scaffolding science content and processes; use the museum exhibits and museum learning strategies such as observation, recording, description, and comparison to supplement in-school learning; and honor students' native languages and model English language skills. The program focused on the following topics: ecosystems, climate and weather, water cycle, clouds, and seasons. Below, participating teachers, Museum educators, and administrators tell their stories about the experience.