Coleoptera Course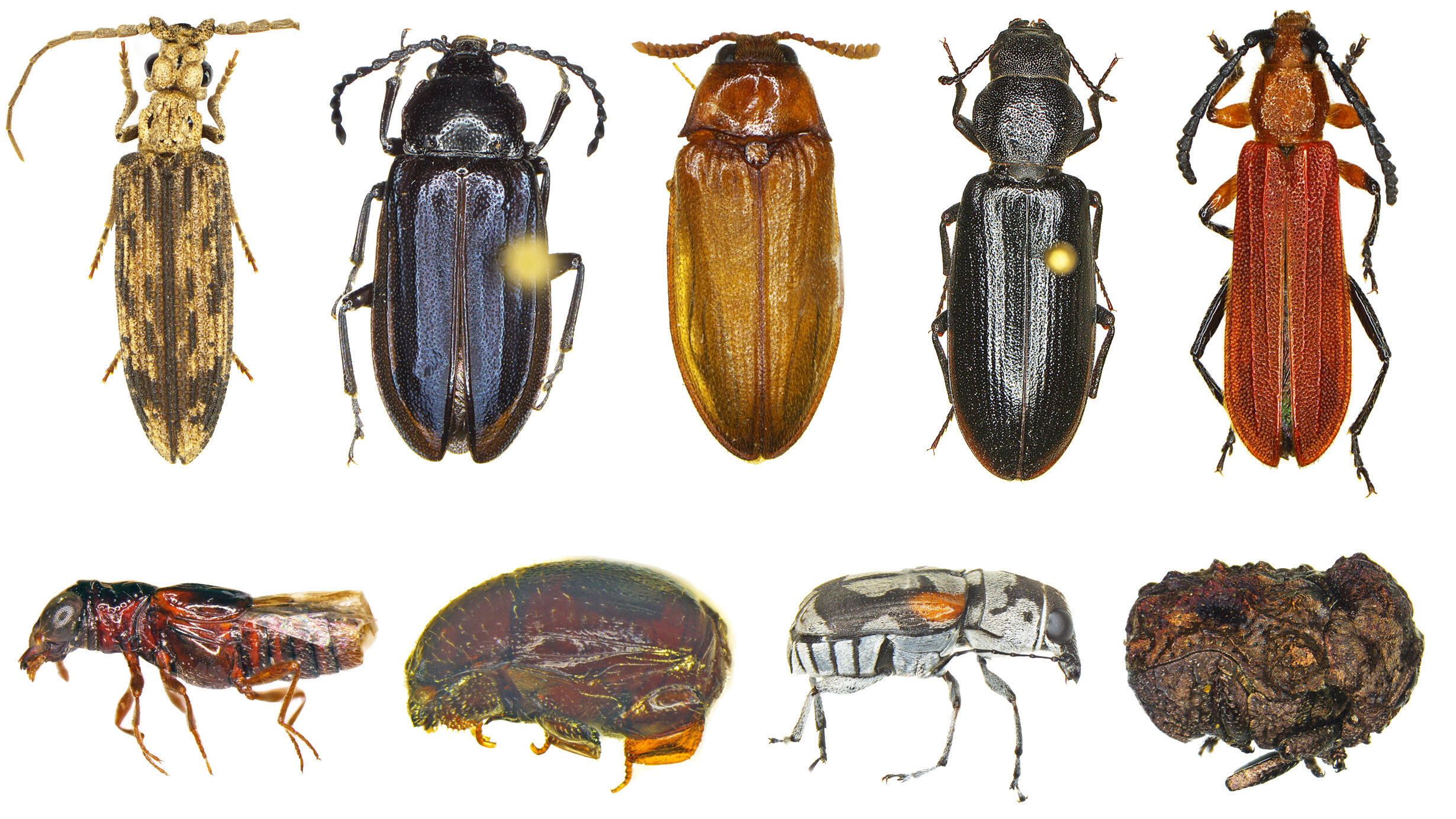 Courtesy of S. Lingafelter
Beetle Morphology, Classification and Identification in Southeastern Arizona
Beetles (order Coleoptera) are the largest order of insects with more than 400,000 described species in over 150 families worldwide. They can be encountered in almost all habitats in terrestrial and aquatic ecosystems. The diversity of beetles in southeasern Arizona is among the highest in North America. The Southwestern Research Station (Portal, Arizona) with its modern research facilities and comfortable lodging is an ideal location from which to study this group of animals.
This will be the second course offered in partnership with the Southwestern Research Station on the entire order Coleoptera. Students will learn the diversity, morphology, classification, and identification of beetles. Students will receive training in the lab and in the field. At least 70 families of beetles are likely to be collected during the course. Lead instructor Richard Leschen will provide the foundation of taxonomic knowledge for this formidable order of insects, complemented by a team of coleopterists from around the country.
Richard Leschen, Lecturer
Steven Lingafelter, Organizer
Christopher Carlton, Instructor
Brittany Owens, Instructor
Andrew Johnston, Instructor
Evan Waite, Instructor
Margarethe Brummermann, Instructor
This course will be limited to 20 students with a strong desire to greatly enhance their knowledge of beetles.
Dates
July 12-21, 2023
Tuition
$1,575 fee is to be paid by all participants upon being informed of their acceptance, and will cover tuition, housing and meals.
Payment can be made with a personal check, traveler's checks, certified check, or money order, made payable to SWRS.

If you need to use a credit card, please purchase a certified check, traveler's check, or money order with your credit card. We ask that you keep in mind that the Station is a non-profit organization and fees for credit card charges continue to increase.
If you reside outside the United States: please submit your payment in the form of a certified check, money order, or bank transfer in U.S. Dollars or email

[email protected]

to obtain details for a bank transfer to SWRS.
Transportation
Costs for travel to SWRS are to be borne by all participants. As participants register, we can facilitate participants contacting each other to carpool to and from the station.
Application
Please email [email protected] to request an application.