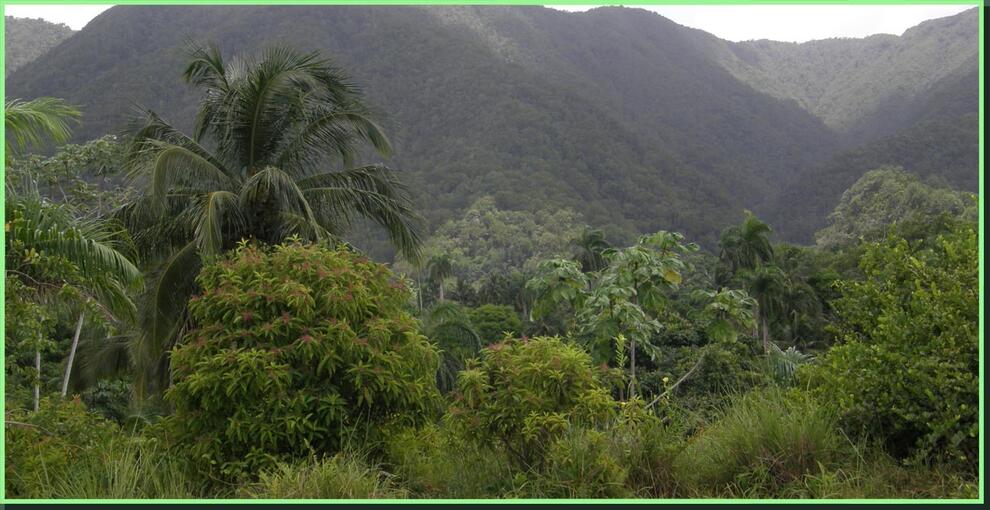 Welcome to Cuba's Humboldt National Park, a vast, protected area of rainforests, pine forests, grasslands, and rivers. This diverse landscape stretches from the mountains to the sea and holds a dazzling variety of wildlife. In the forest, you'll find animals so rare they were once thought to be extinct. Many live nowhere else on Earth. Like on other islands, these plants and animals have evolved to become different from their relatives on the mainland.
Match each organism with the feature that describes it.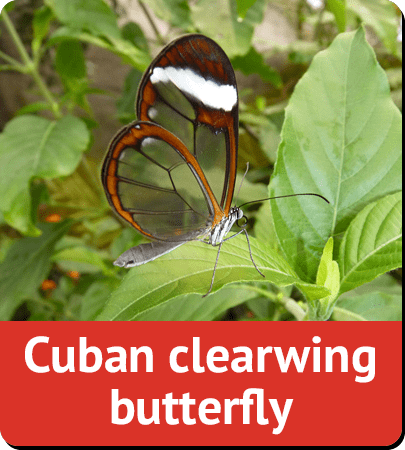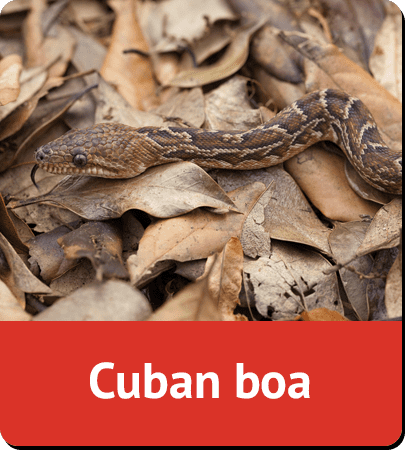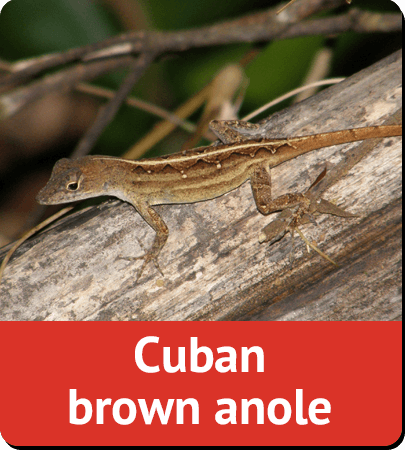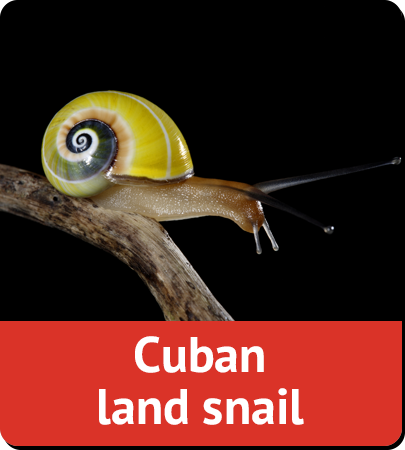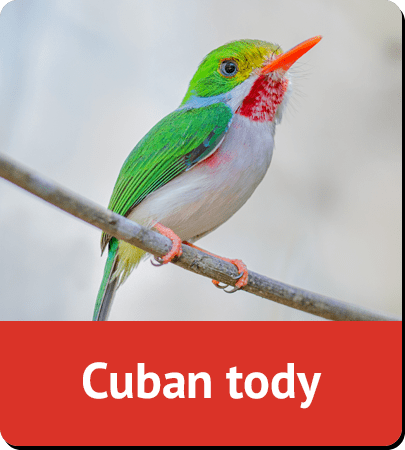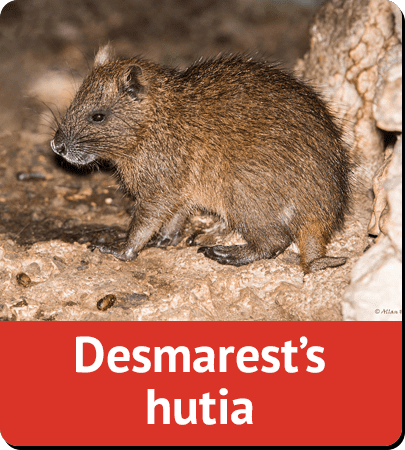 blends in with a tree trunk
weighs more than any other endemic animal in Cuba
has many color variations within species
digs nests with its flat bill
lives in trees when young, ground when old
It can be hard to see the Cuban brown anole because it blends in with the tree trunks and branches!
The forests of Humboldt are home to at least 21 different species of tree-dwelling lizards called anoles.
They're adapted to live in different vertical layers of the forest. Some live on tree trunks, some on low branches or in grass, and some high in the treetops. This species of brown anole lives in the lower layers of the forest.
The Cuban boa glides along the leafy forest floor. At over 10 feet (3 meters) long, it is the largest snake in Cuba.
This snake with shimmery scales is one of many reptiles in the Humboldt National Park. In fact, there are more kinds of reptiles and amphibians here than anywhere else in Cuba. These animals are vulnerable to water pollution, which comes from mining, farming, and even coffee processing.
Cuban clearwing butterfly
Your eyes aren't playing tricks on you. You really can see right through this butterfly's wings!
The Cuban clearwing is one of almost 200 butterfly species in Cuba. While most butterflies in Cuba are found on other Caribbean islands too, the Cuban clearwing is endemic—it lives only here.
Cuba has many endemic animals, or species that live only on the island.
The Desmarest's hutia is the largest of them all. This 15-pound (6.8-kilogram) rodent is one of seven living hutia species.
But these rodents are at risk. People are changing their natural habitats. Local people also hunt hutias for food and as pets. As people learn more about hutias, hunting is becoming less common.
Look at this snail's beautiful shell. It appears to be painted with brilliant colors!
And these colors vary from snail to snail—within the same species. This color variation camouflages them and prevents their predators, like birds, from zeroing in on a specific search image.
This little bird uses its long, flat bill to dig nests in the ground, sandy riverbanks, or rotten wood.
The Cuban tody is unique to Cuba and has adjusted well to human changes in the landscape. Many live in the forests of Humboldt Park, home of nearly half of all the bird species found in Cuba. But few are as colorful as the Cuban tody, with its neon green body speckled with patches of pink, blue, and yellow.
Image Credits:
Forest icon illustration, © Stuart Holmes 2016, all rights reserved; forest scene, Rafael Medina/CC BY-NC-ND 2.0; Cuban brown anole, Rafael Medina/CC BY-NC-ND 2.0; Cuban tody, Peter E. Hart/CC BY-NC-ND 2.0; Cuban clearwing butterfly, Emilie Chich/CC BY-NC-ND 2.0; Cuban boa, Joe Blossom/Alamy; Cuban land snail, Eladio Fernandez/NHPA/Photoshot; Desmarest's hutia, Allan Hopkins/CC BY-NC-ND 2.0.