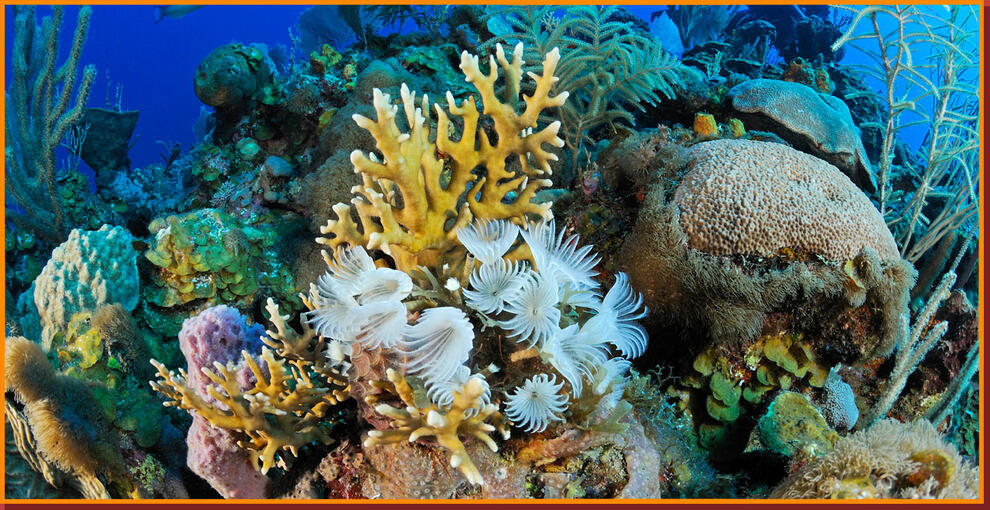 Not far from the main island of Cuba, a string of islands called Gardens of the Queen stretches along the Caribbean Sea. These islands are keys, small islands of coral and sand. They are known for their beautiful coral reefs . A colorful community of crabs, sponges, fish, and many other organisms live in and around the reef. It almost looks like a vibrant underwater garden!
Can you match coral reef creatures with their unique features?
Match each organism with the feature that describes it.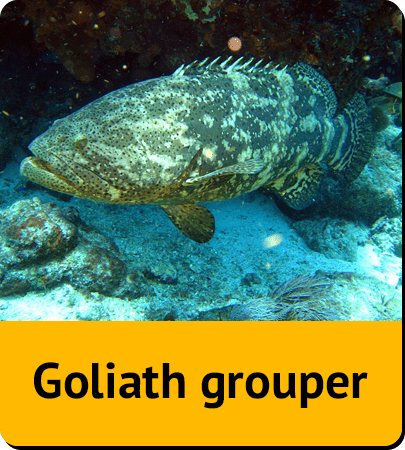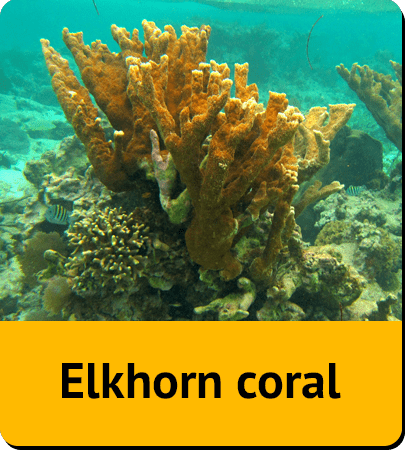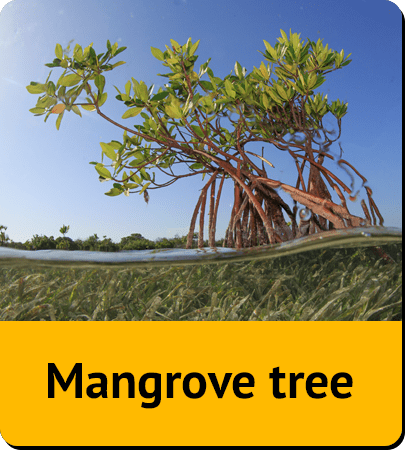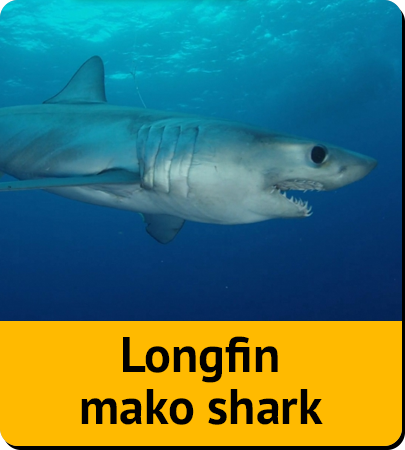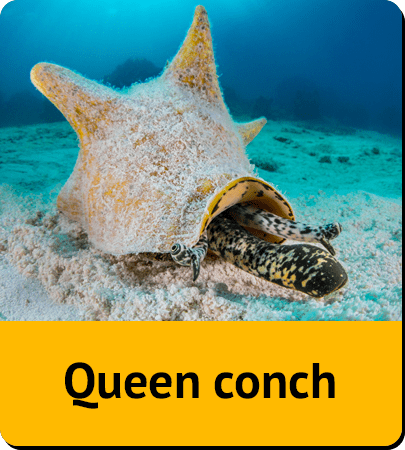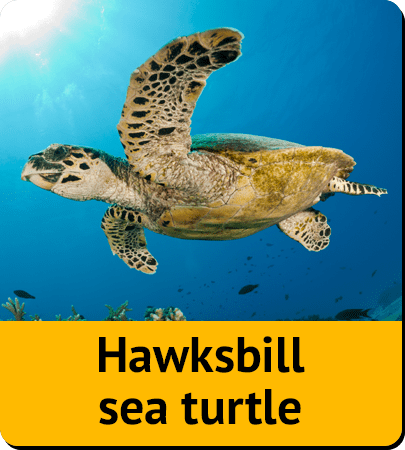 moves by hopping along the sand
a giant animal that swims alone
provides shelter for young reef animals
migrates thousands of miles to feed
The queen conch is an enormous snail. But it doesn't glide on its muscular foot like other snails. It hops across the sand!
If they're not collected for food or their beautiful shells, Queen conchs can live up to 40 years.
Coral reefs at Gardens of the Queen are built by thousands of tiny animals called corals. Many types of coral live there, including one that builds structures that look like horns, known as elkhorn coral.
Individual corals, called polyps, live together in large colonies. They produce hard skeletons around their bodies. Over time, layers of skeleton build up and form the structure of the reef. The coral reefs at Gardens of the Queen are some of the healthiest in the Caribbean.
Imagine snorkeling around a coral reef and coming face to face with an 8-foot (2.5 meter) goliath grouper!
This giant fish prefers to swim alone in the shelter of the coral reef. But it joins a group when it's time to breed. In groups, they are easy to spear, so they are threatened by overfishing. They are an important part of the coral community. As a large predator, they feed on smaller organisms and keep the ecosystem in balance.
Many young fish and other reef animals spend their first days hidden in the twisted roots of mangrove trees and in thick beds of seagrass. When they get larger, they venture out to patches of coral in coastal lagoons, and finally on to the larger reef.
Coral reef, mangroves, and seagrass are just some of the inter-connected ecosystems at Gardens of the Queen. Beaches and lagoons are part of this marine park too!
Life around the reef is connected to life on other coastlines. Many animals like this longfin mako shark migrate to other places, often feeding in Florida or farther north.
A team of scientists tagged a longfin mako shark and tracked it by satellite for five months. In that time, it traveled more than 5,500 miles (8,850 kilometers) from Cuba to the waters off the coast of Virginia.
Other reef animals that migrate are spiny lobsters, fish, and even coral polyps.
Hawksbill sea turtles bury their eggs on the beaches of Gardens of the Queen. After baby turtles hatch, they crawl into the sea. They grow up around the coral reef, munching on the bright sponges that grow there.
Sadly, these turtles are endangered. They have long been hunted for their beautiful streaked shells. People use these shells to make combs and jewelry. To help protect the hawksbill, Cuba has banned hunting, but it hasn't stopped completely.
Image Credits:
Coral reef icon illustration, © Stuart Holmes 2016, all rights reserved; Coral reef scene, Wolfgang Poelzer/WaterFrame/AGE Fotostock; Hawksbill sea turtle, Reinhard Dirscherl/AGE Fotostock; Elkhorn coral, Camelia TWU/CC BY-NC-ND 2.0; Queen conch, Alex Mustard/Minden Pictures; mangrove, Bernard Radvaner/AGE Fotostock; Goliath grouper, Tom Key Largo Diver/CC BY-NC-ND 2.0; Longfin mako shark, The Discovery Channel/Mote Marine Laboratory & Aquarium.