How and Where Do Minerals Form?
Did you know that there are more than 5,000 different kinds of minerals on Earth?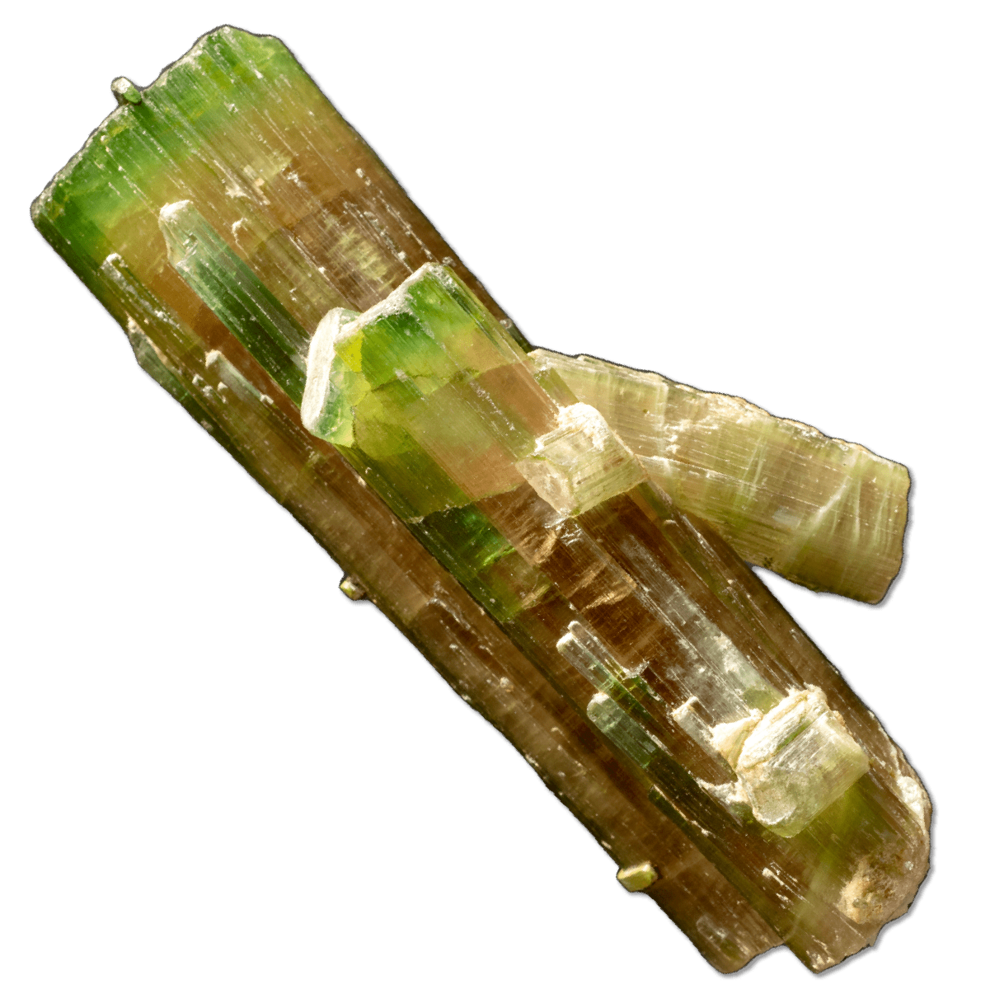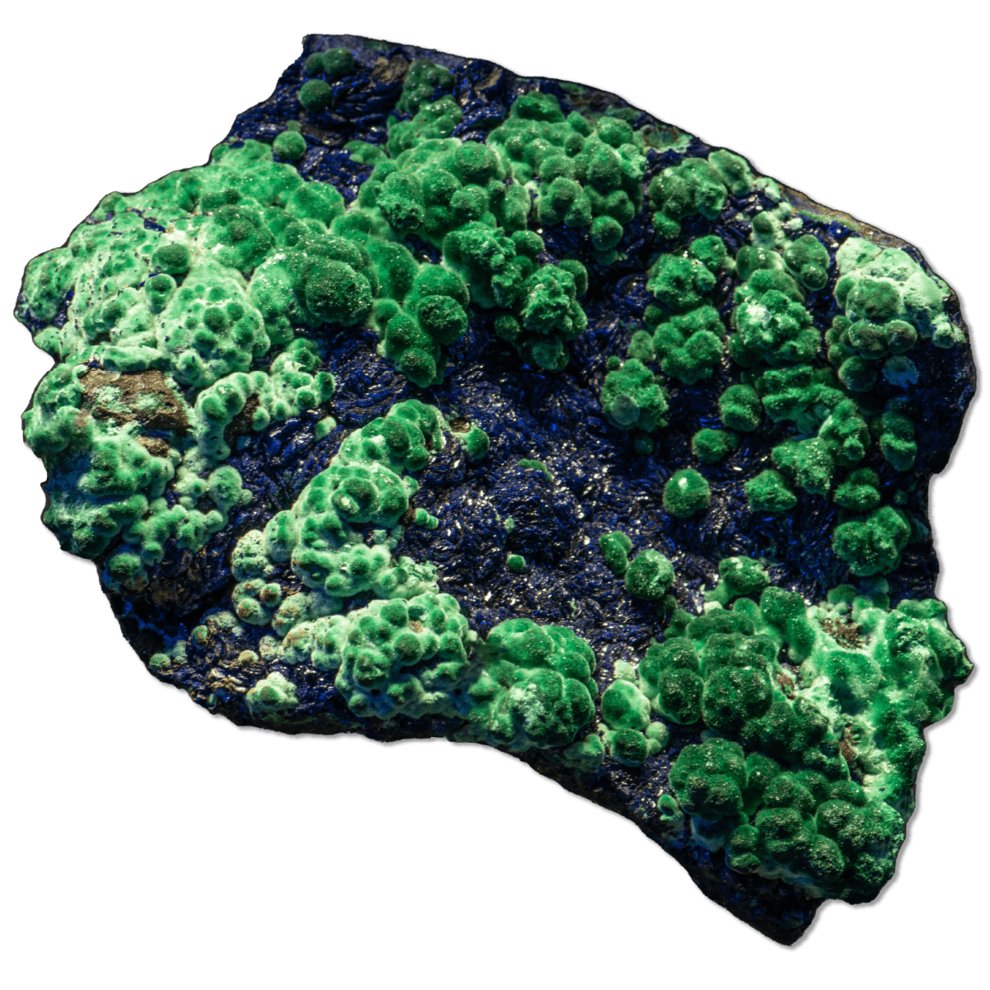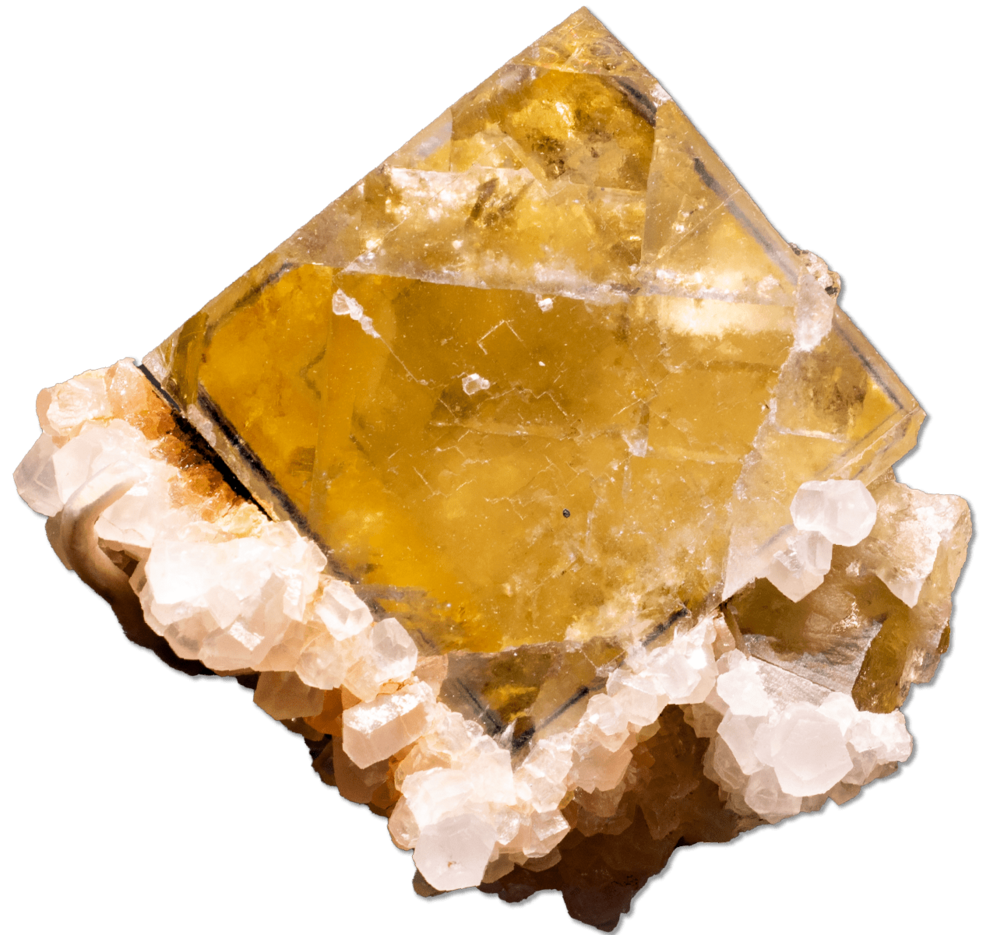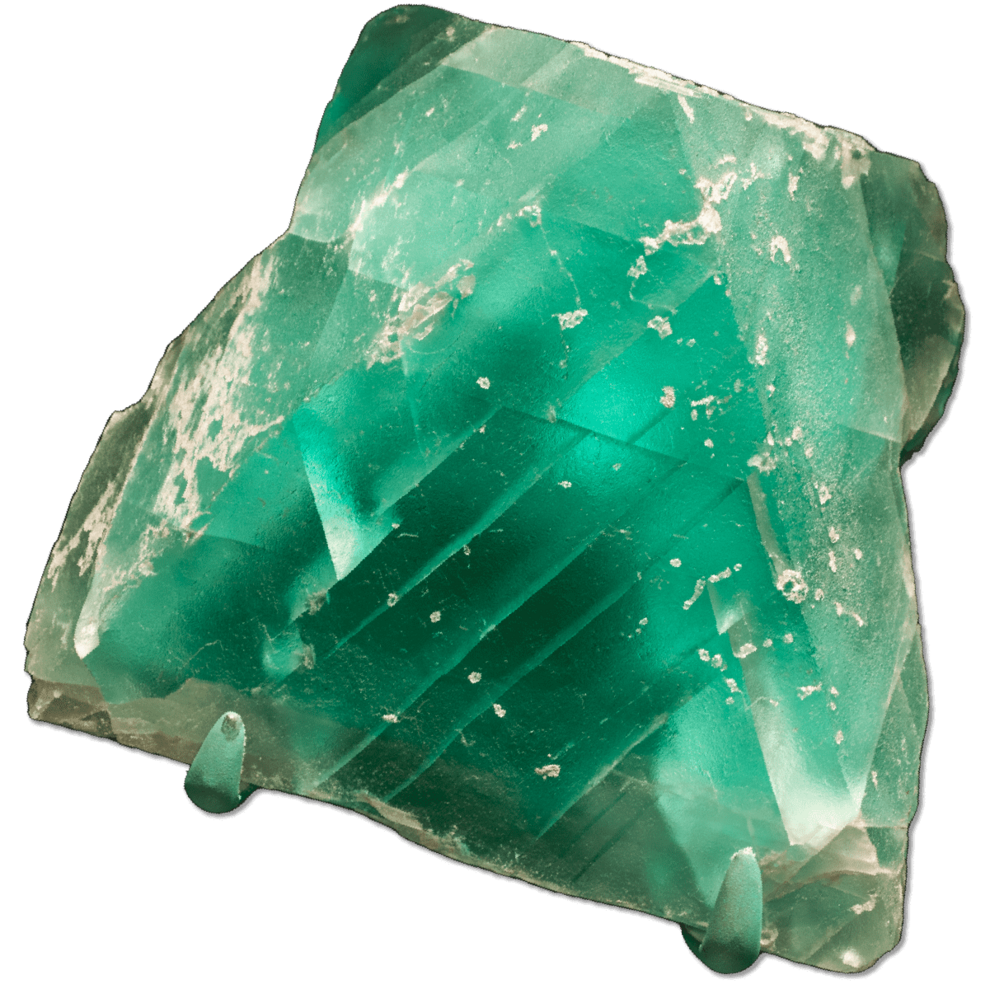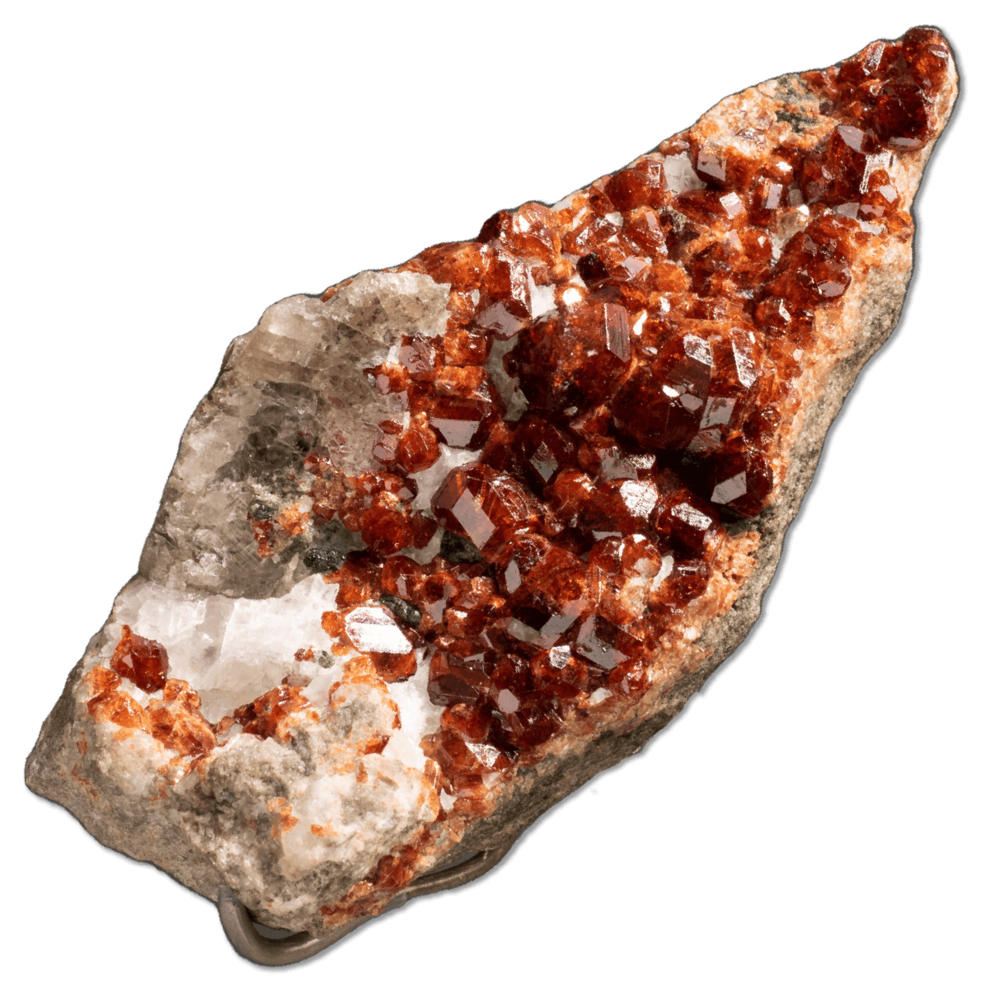 Some form deep underground, while some form on the surface. Some form in just seconds, while others take thousands or millions of years to form. One thing all minerals have in common is that they come from nature. Minerals can form anywhere.
Explore these five types of environments: Igneous, pegmatitic, metamorphic, hydrothermal, and weathering. How do they produce Earth's amazing variety of minerals?
[MUSIC PLAYING]
Minerals take time to crystallize.
[MUSIC PLAYING]
Around the volcano, molten rock cools at different rates.
[MUSIC PLAYING]
Gaseous lava cools instantly, forming porous pumice.
[MUSIC PLAYING]
There's no time for crystals to form, so pumice isn't a mineral.
[MUSIC PLAYING]
On the basalt flood plain, lava cools over days.
[MUSIC PLAYING]
Small crystals grow in the basalt rock.
[MUSIC PLAYING]
Underground, magma cools over millions of years, so crystals in granite grow larger.
[MUSIC PLAYING]
Igneous rocks, and the minerals they contain, form when magma cools and hardens. They can form on or near Earth's surface, or deeper in Earth's crust.
[GENTLE MUSIC]
Pegmatites grow in leftover magma after granite forms. H2O is concentrated in the leftover magma. Crystals form on the wall. A few crystals grow large, using up materials in the magma. Different crystals form from the remaining ingredients.
[MUSIC PLAYING]
Pegmatites are a special kind of igneous rock characterized by large— occasionally enormous—interlocking crystals. They form where abundant water and certain chemical elements are present in a crystal.
Mountain chains are thickened sections of Earth's crust piled up by the collision of tectonic plates.
[MUSIC PLAYING]
Within mountains, the weight from overlying rock generates heat and pressure, causing the texture and mineralogy of rocks to change.
[MUSIC PLAYING]
Different minerals form at different
Metamorphic rocks had previous "lives." The minerals in the original rock formed under one set of conditions. Then, after being subjected to different degrees of heat, pressure, and abundance of water, they transformed into different minerals.
Hydrothermal Environments
[MUSIC PLAYING]
Hot water is a medium for the formation of minerals.
[MUSIC PLAYING]
Water fills tiny cracks and pores in rocks that make up Earth's crust.
[MUSIC PLAYING]
In many hydrothermal environments, water is heated by magma.
[MUSIC PLAYING]
As the water heats up, it rises through cracks in the rocks.
[MUSIC PLAYING]
Colder water moves in to replace it, triggering circulation.
[MUSIC PLAYING]
Water transports dissolved materials into cracks and pockets.
[MUSIC PLAYING]
As enriched water cools, minerals crystallize.
[MUSIC PLAYING]
Over time, the chemical composition of the water changes and different minerals form.
[MUSIC PLAYING]
Hydrothermal minerals form when water, heated by magma, circulates through cracks in rock. The water transports dissolved minerals, which crystallize into minerals in the cracks and small cavities as the water cools.
[MUSIC PLAYING]
Rain falls and seeps into the ground.
[MUSIC PLAYING]
Rainwater is slightly acidic.
[MUSIC PLAYING]
As water descends, it strips metals and other elements from soil and rocks, leaving behind a leached zone.
[MUSIC PLAYING]
The
Leach water continues to descend.
[MUSIC PLAYING]
It reacts with sulfides to form an oxidized zone of colorful minerals.
[MUSIC PLAYING]
Below the water table, water fills tiny pores in rock.
[MUSIC PLAYING]
In this zone, the leach water reacts with sulfides to produce enriched sulfides, dense deposits of metal ores.
[MUSIC PLAYING]
In the primary sulfide zone, beyond the reach of the leach water, minerals remain unchanged.
[MUSIC PLAYING]
Rocks are changed when they are exposed to air, water, and ice at Earth's surface. Weathering is often accompanied by erosion—the transportation of weathered materials by flowing water, wind, ice, and gravity.
Check out these minerals formed in different environments!
Click on a mineral to learn where it was found.
muscovite with microcline and quartz
Locality: Portland, Connecticut
Country: United States
microcline var. amazonite
Locality: Florissant, Colorado
Country: United States
microcline with smoky quartz and topaz
Locality: Tanakamiyama, Ōtsu, Shiga Prefecture
Country: Japan
Locality: Tourmaline Queen Mine, Pala, California
Country: United States
Locality: Governador Valadares, Minas Gerais
Country: Brazil
Locality: Panasqueira Mine, Covilha, Centro Region
Country: Portugal
Locality: Orford, Quebec
Country: Canada
fluorapatite with zinnwaldite
Locality: Panasqueira Mine, Covilha, Centro Region
Country: Portugal
staurolite in muscovite schist
Locality: Kola Peninsula, Murmansk
Country: Russia
Locality: Broken Hill, New South Wales
Country: Australia
Locality: Tsumeb, Oshikoto
Country: Namibia
Locality: Elizabethtown, Illinois
Country: United States
Locality: Skardu District, Gilgit-Baltistan
Country: Pakistan
Locality: Pashan, Maharashtra
Country: India
calcite with quartz var. amethyst
Locality: Guanajuato, Guanajuato
Country: Mexico
Image Credits:
elbaite var watermelon, malachite with azurite, fluorite-calcite, fluorite, grossular w calcite and diopside (no credit), microcline with smoky quartz and topaz, microcline var. amazonite, elbaite (red), staurolite in muschovite schist, siderite with quartz, andradite with galena, diopside, dioptase, Denis Finnin/© AMNH; augite, orthoclase, quartz, chalcopyrite, sodalite, muscovite with microcline quartz, elbaite (green), fluorapatite with zinnwaldite, calcite with quartz var. amethyst, fluorite, epidote, fluorapophyllite, malachite, adamite, wulfenite, limonite, halite, Matt Shanley/© AMNH