Igneous rocks are formed from melted rock deep inside the Earth.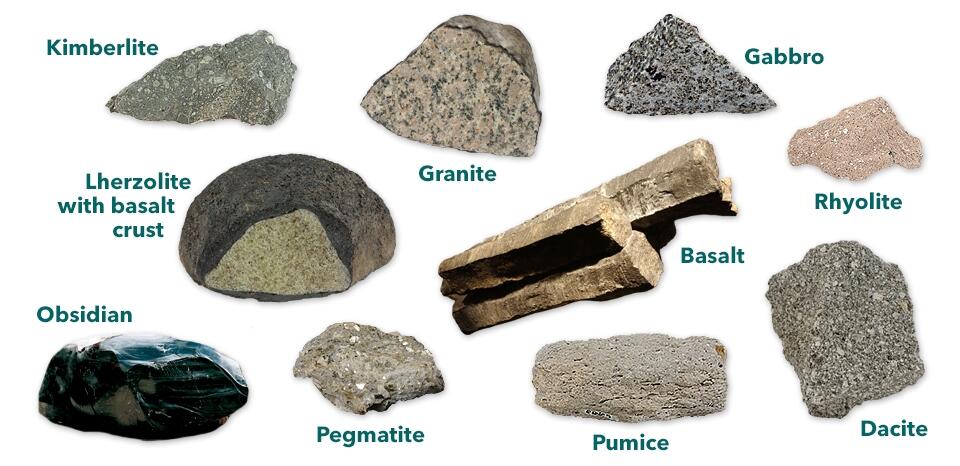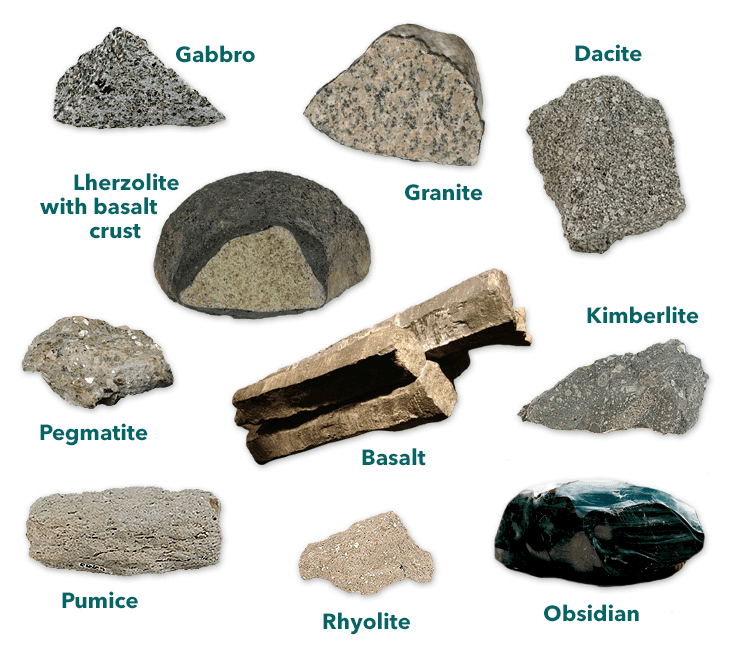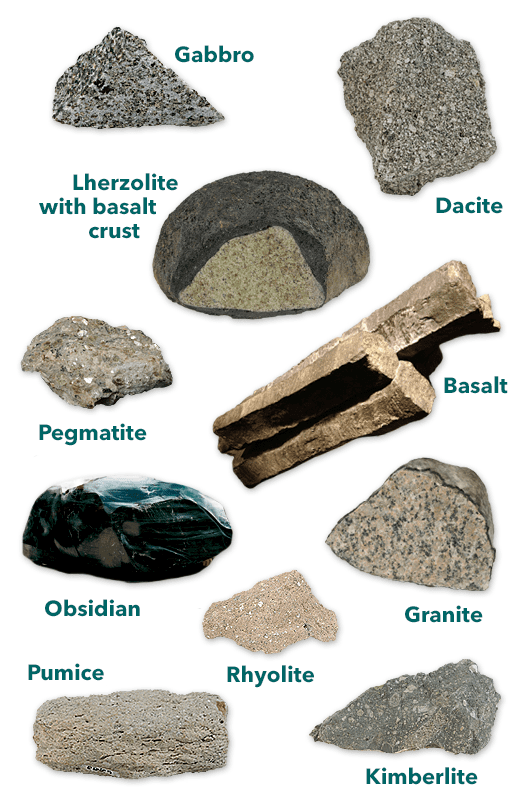 Sedimentary rocks are formed from layers of sand, silt, dead plants, and animal skeletons.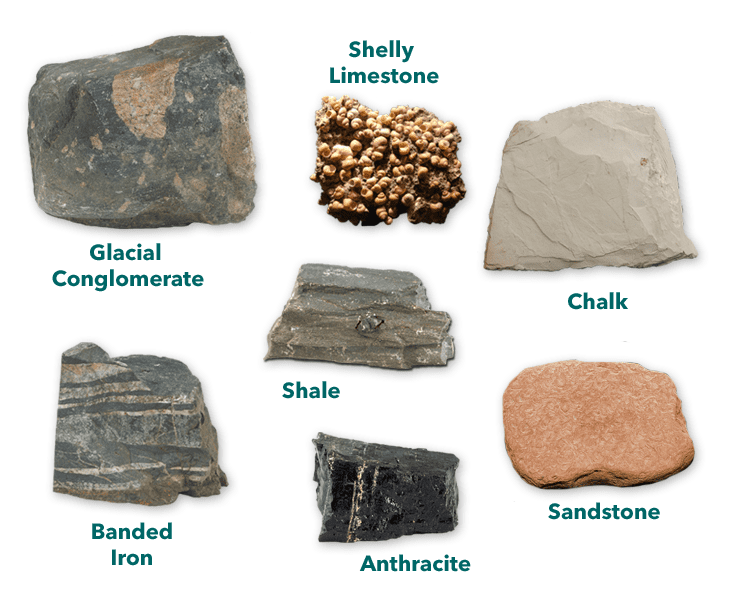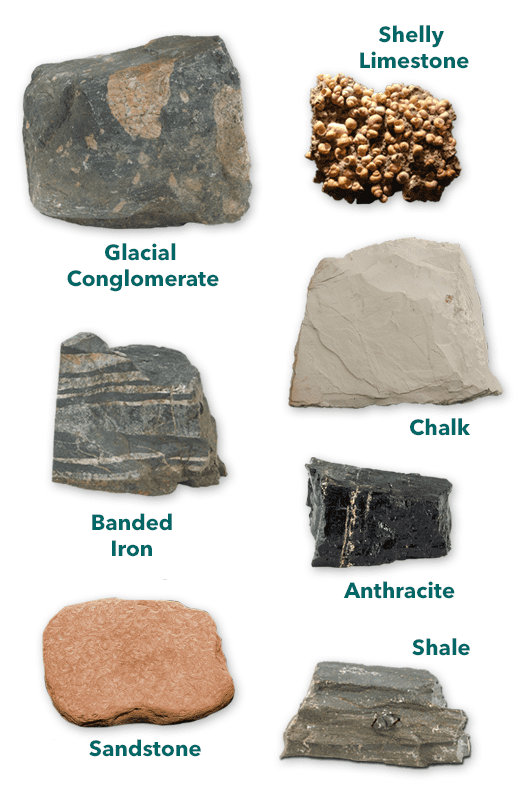 Metamorphic rocks formed from other rocks that are changed by heat and pressure underground.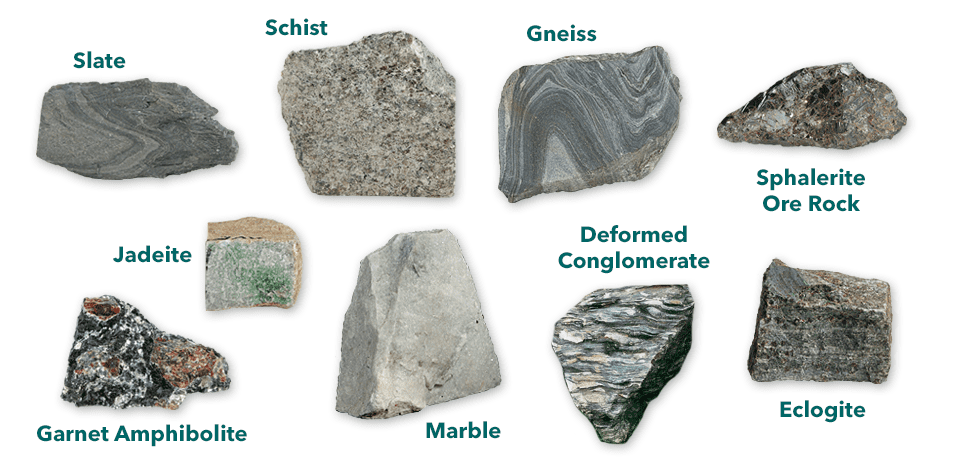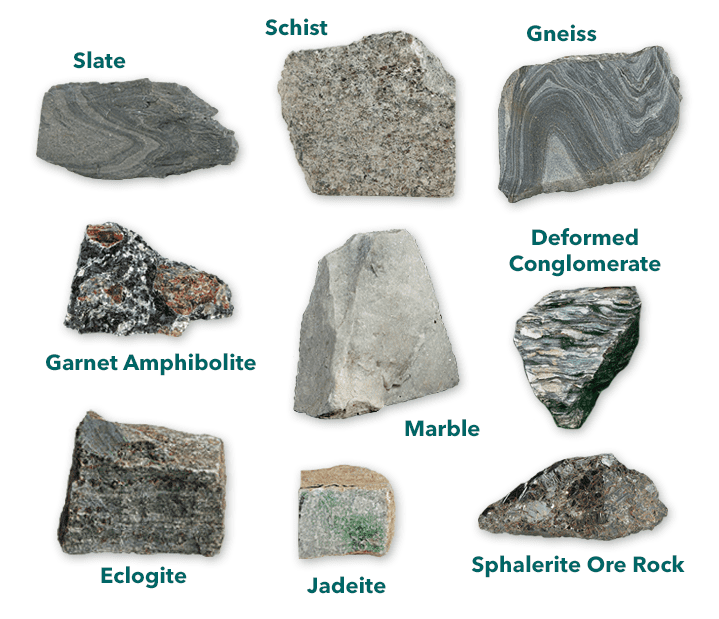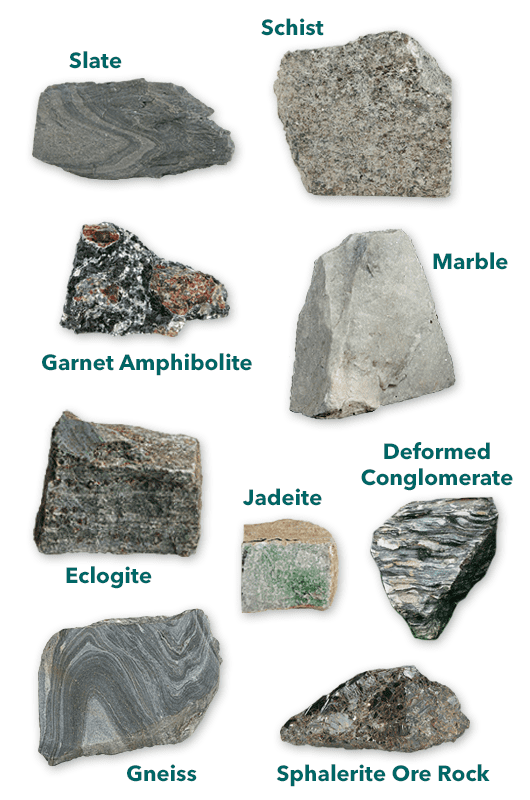 Image Credits:
All rocks courtesy of AMNH; All rocks, © AMNH.