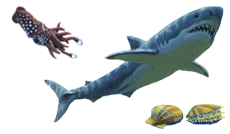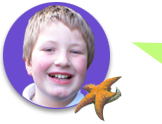 Hi, I'm Luke, and I live in Ireland. I love marine biOLogy. My favorite animals are seals. Every summer, I watch them play in the Atlantic Ocean. I am also interested in porpoises, basking sharks, and sea birds.
Explore three marine ecosystems to learn how different organisms depend on each other!
Image Credits:
Wave pattern, created by Dmitry Kovalev from the Noun Project; Luke's photo, courtesy of Luke; Illustrations, AMNH / Sean Murtha.