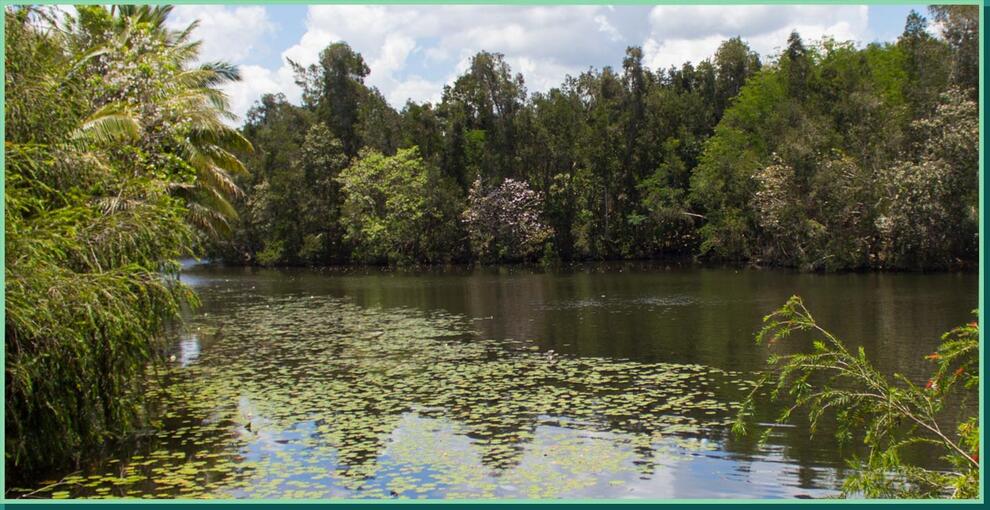 The largest and most important wetlands in the Caribbean are found in Cuba. The wetland ecosystem of the Zapata Biosphere Reserve includes diverse habitats, such as marshes, mangroves, coral reefs, and forests. These habitats support many important species: frogs, turtles, fish, shellfish, crocodiles, birds, and countless plants and insects. It is also home to many species that live nowhere else. Often, wetlands are ignored, forgotten, or drained for development. But conservation is a top priority in the Zapata Reserve.
Match each organism with the feature that describes it.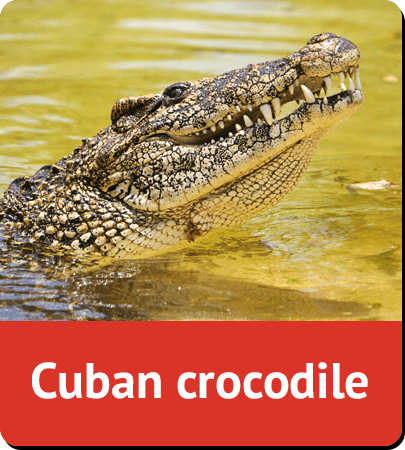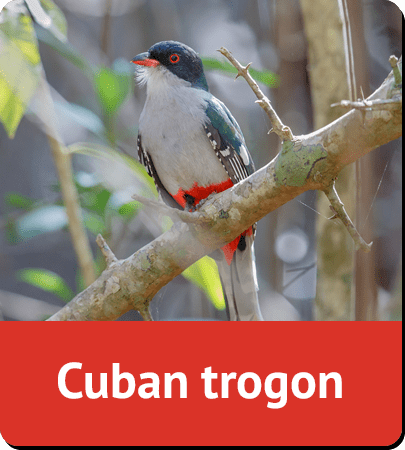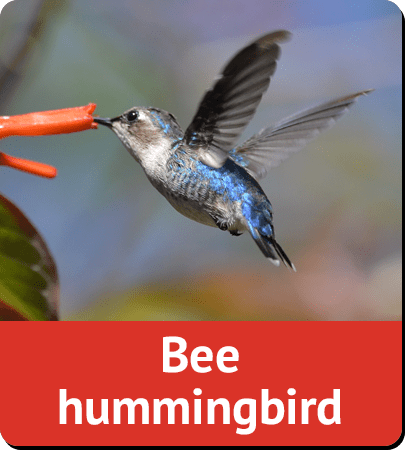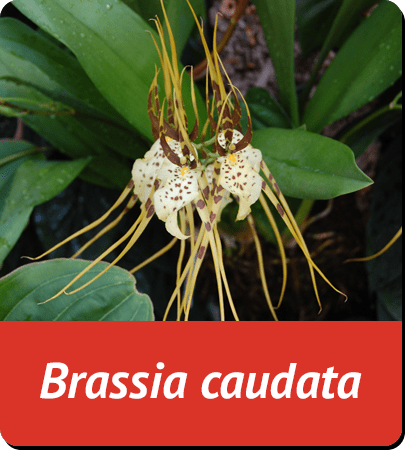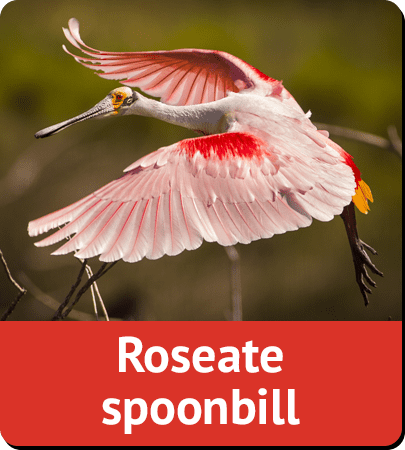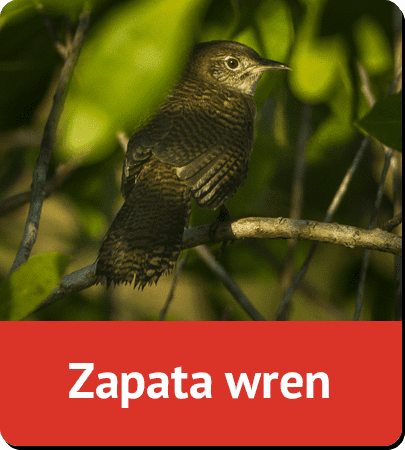 matches the red, white, and blue colors of the Cuban flag
leaps out of the water into the air
once thought extinct and rediscovered
named for the only habitat it lives in
sifts food out of the mud with its beak
The Cuban trogon's red, white, and blue feathers match the Cuban flag, making it a national symbol. This stunning bird lives only in Cuba, and is the country's national bird.
This bird species is a common sight in Cuba. It can be spotted across the country, from the coast to the mountains and in all types of forests.
Cuban crocodiles can move fast in water and on land, and use their strong tails to leap into the air!
The Cuban crocodile is one of the most endangered crocodiles on Earth. With only a few thousand remaining, they have the smallest population of any crocodile, and most of it is found in Zapata.
Scientists are working to breed and protect these rare crocodiles, but this is not an easy job. They have to jump in the water and restrain the crocodile quickly before they're bitten.
Scientists thought this Florida orchid was lost forever. Then it was rediscovered in Zapata!
The Zapata wetlands are home to many orchids, including some species that used to live in the Florida Everglades. Scientists plan to bring this flower back to Florida by planting Cuban seeds.
Weighing less than a penny, this tiny bird isn't just the smallest bird in Cuba— it's the smallest bird in the world! In fact, the bee hummingbird is smaller than some bees. And it lives only in Cuba.
On islands where species are often isolated, some evolve to be much smaller than their relatives on the mainlands. This is called miniaturization. Others species become larger, which is called gigantism.
The Zapata wren, named after its only home, is extremely rare and threatened. Birdwatchers to the Zapata Reserve listen for its high-pitched, musical song.
The Zapata Wetlands is home to least 372 bird species, and 24 are endemic—they are unique to Cuba.
Several of these birds, like the Zapata wren, live only in Zapata. Since they're found only in this small area, they're called micro-endemic.
Named for its rosy pink color and long, spoon-shaped bill, this bird uses its bill to sift small prey like shrimp and snails from the mud.
The Zapata Biosphere Reserve is a sanctuary for birds like the roseate spoonbill. This wading bird is found in the Caribbean, South America, and along coastlines of Texas and Florida, where people sometimes mistake it for a flamingo.
Image Credits:
Wetland icon illustration, © Stuart Holmes 2016, all rights reserved; Wetland scene, Marjon Melissen/CC BY-NC-ND 2.0; Zapata wren, Francesco Veronesi/CC BY-NC-ND 2.0; Bee hummingbird, Ekaterina Chernetsova/CC BY-NC-ND 2.0; <I>Brassia caudate</i>, Jan Witowski/CC BY-NC-ND 2.0; Zapata crocodile, Shutterstock; Roseate spoonbill, Shutterstock; Cuban trogon, Peter E. Hart/CC BY-NC-ND 2.0.