WELCOME TO THE 4th DIMENSION!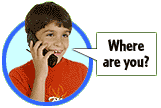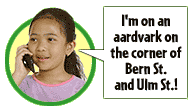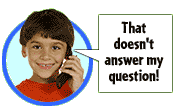 Your complete answer should be "I'm sitting on a 4-foot-high aardvark at the northeast corner of Bern St. and Ulm St., and it's July 1st, 2002, at 1:23 p.m. on my watch." Einstein called a description that used four dimensions an event.
*By "space," we mean the space that is all around us, not just outer space.

Image Credits:
Kid photos: courtesy of Denis Finnin, AMNH; It's All Relative: Jim Paillot; Rabbit, elephant, and ant: Francesco Santalacia; You Light Up My Life!: Cathy Sanchez Duvivier