Ephemera
by Lauren VanDenBerg on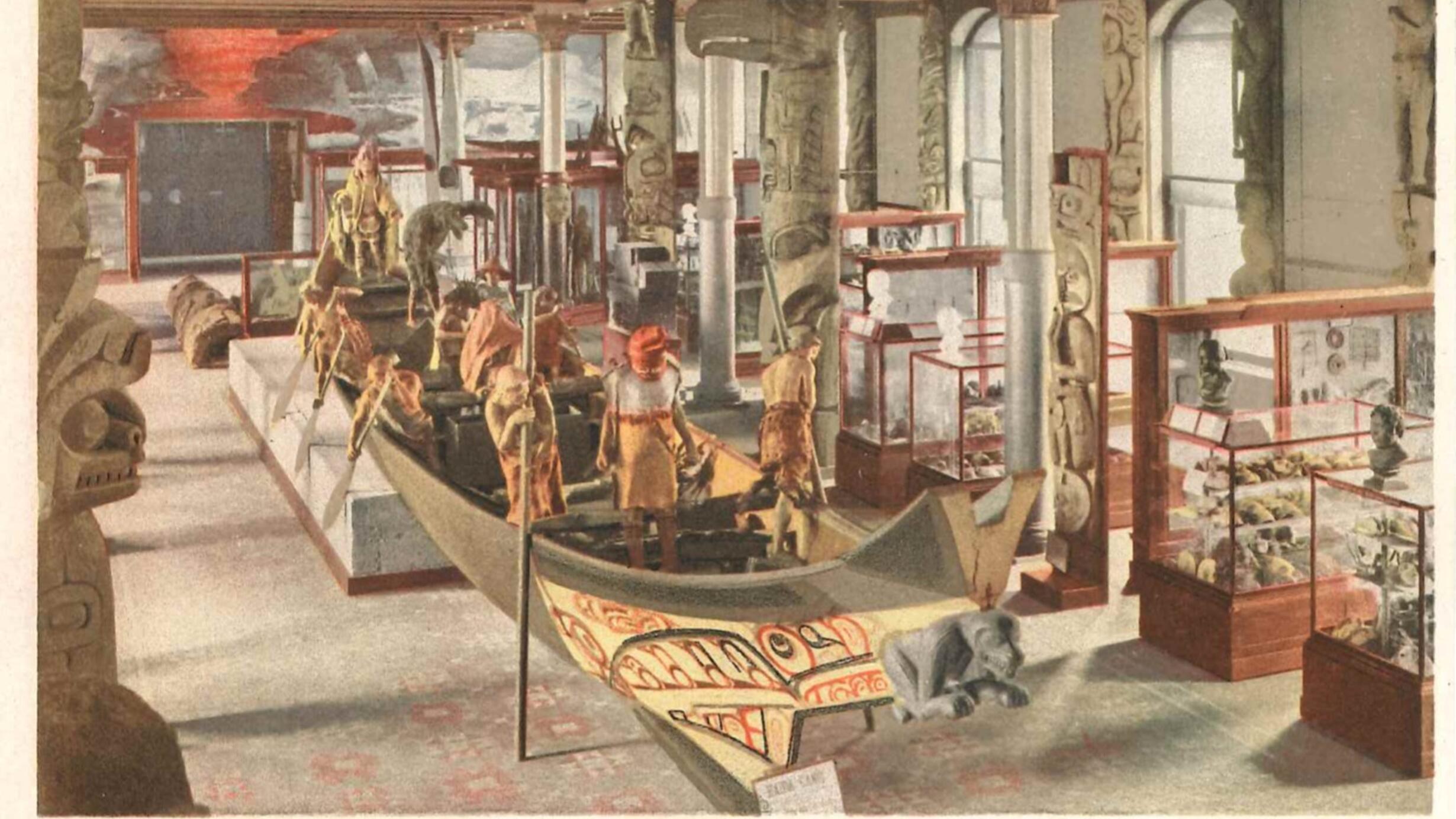 Northwest Coast Hall postcard congratulating Dr. George Sherwood, Curator of Public Education, on his recent publication on free education, 1914.
As the Archivist working to reassess the Central Archives as part of the Shelby White & Leon Levy Archives Initiative, my job is to make it easier to find stuff in the archives. I spend my days at the Museum adding context to ambiguous file names, noting materials of interest or cross-referencing subjects, and looking at every item to conduct a preservation check. With over 800 boxes in the collection, I look at a lot of stuff.
One of my favorite things is all the little gems we come across in collections; there is no shortage of old gossip, drama, or snarky notes tucked away in archives. But one of my favorite things in archival collections can be harder to describe for researchers: ephemera.
Postcards, brochures, catalogs, photographs, maps, flyers, and, in one memorable case, 100-year-old magazine pages used to send moths to the Museum for identification. Ephemera is the material that wasn't meant to be kept, but when certain examples accidentally survive, they become an object of interest as well. These are all in the process of being added to our research guides for the Central Archives, making them easy to locate and view.
On the other hand, old letterhead and stationery are particularly fun to uncover but almost impossible to track. There is just so much of it!
Letterhead design can directly relate to the subject matter, as in the cases above, where a business or vendor reached out to the Museum about services, specimens, or general questions. But often, it was people using whatever paper was on hand.
I am especially fond of this rather baffling "Walking Skirt House" paper used to inquire about a lost item.
As I continue to work my way through the collection, and the folder titled "fun stuff' on my computer fills with other scans, I promise to share more findings from the Central Archives over the next 3 years.
This is the seventeenth post in a series about how the Library's staff is working remotely and enriching its digital collections to enhance access to researchers and the public during the COVID-19 pandemic. This entry was written by Lauren VanDenBerg, Shelby White & Leon Levy Project Archivist.