Urban Advantage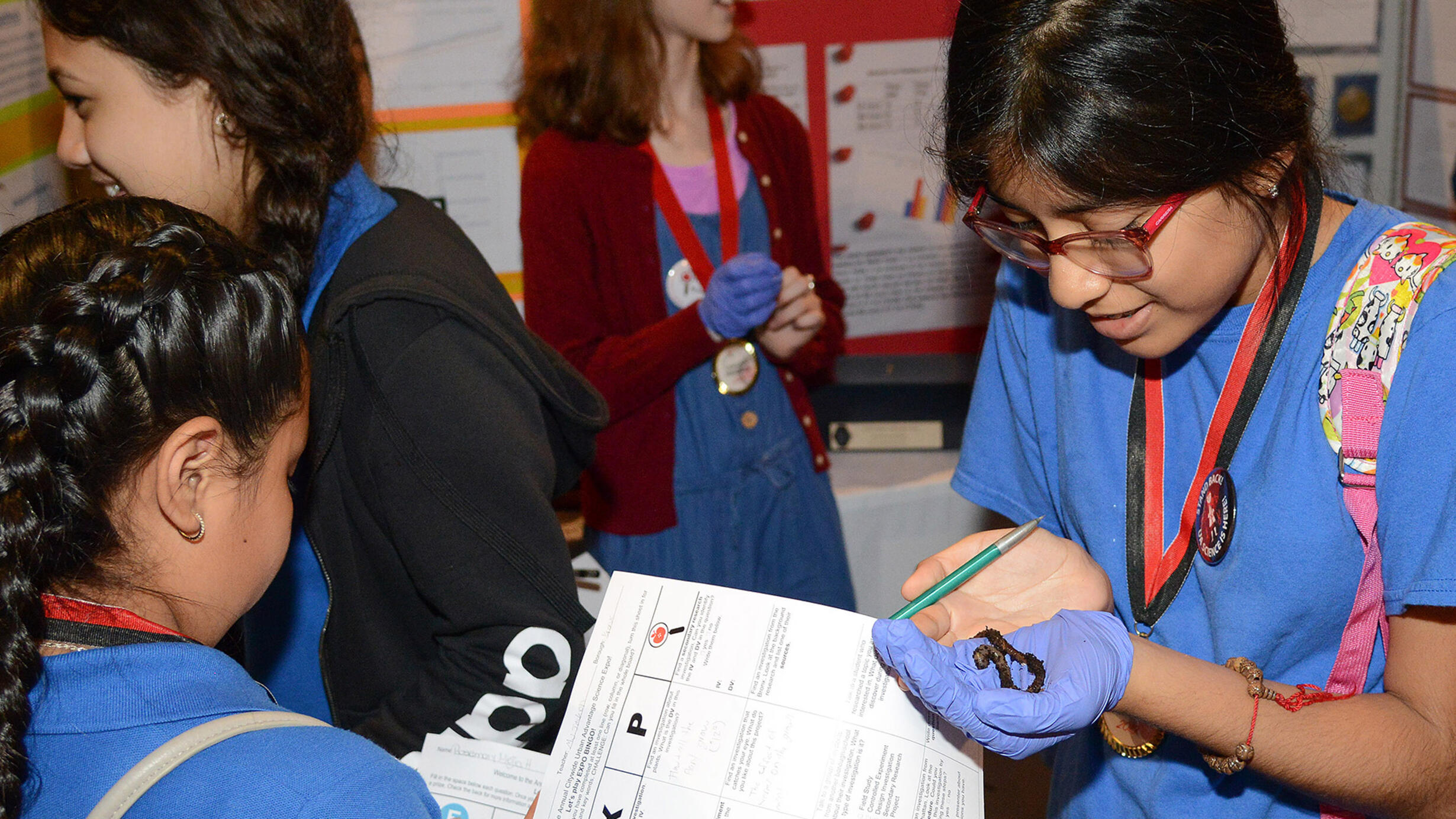 © AMNH/ R. Mickens
Urban Advantage (UA), the Gottesman Center's hallmark partnership program with the NYC Department of Education and seven other science-rich cultural institutions, has been continuously (since 2004!) providing professional learning for NYC's public-school science teachers, parent coordinators, and administrators. UA provides classroom teaching resources and equipment, as well as, access to the abundant resources of the UA partner institutions and educational outreach to UA students and their families. During the 2019-2020 school year, UA served more than 92,000 students and 863 science teachers in grades 3-8 in 287 public schools.
Currently centered on New York State's new science learning standards (based on the Next Generation Science Standards), Urban Advantage focuses on increasing students' knowledge of the science and engineering practices and using science investigations to explain phenomena. During the spring of the last school year, Urban Advantage shifted online to accommodate teachers who wanted to remain active in the UA professional learning environment. This 20-21 school year, UA will continue to offer their NYC teachers, parent coordinators, and administrators online learning and resources to improve their hybrid instructional practice. UA students and their families will retain in-person access to UA partner institutions as well.
Registration Deadlines
UA School Application: July 15th
UA Teacher Application: August 15th
Learn how your school can participate to UA.
Partners
American Museum of Natural History
Brooklyn Botanic Garden
New York Botanical Garden
New York Hall of Science
New York City Department of Education
Queens Botanical Garden
Staten Island Zoo
WCS/New York Aquarium
WCS/Bronx Zoo
Public support for the Urban Advantage program is provided by the Speaker and Council of the City of New York, and the New York City Department of Education.