Allison and Roberto Mignone Halls of Gems and Minerals
A treasure returns to New York City.
Opening in June 2021, these reimagined halls will offer a brilliant showcase for one of the world's most important collections of gems and minerals.
Remarkable new specimens and familiar treasures—including two amethyst geodes which, at 12 and 9 feet tall, are among the world's largest on public display, a 3,000-pound block of iridescent green and blue labradorite, the legendary 563-carat Star of India sapphire, and the 632-carat Patricia Emerald—will reveal the extraordinary diversity and beauty of gems and minerals that are found on our dynamic planet.
Exhibits featuring about 5,000 specimens from 95 countries will tell the fascinating stories of how mineral diversity arose, the environments in which minerals form, how scientists classify them, and how humans have used them throughout history for personal adornment, tools, and technology.
Members See it First
Become a Museum Member and get a preview of the new Mignone Halls of Gems and Minerals before they open to the public.
Join Now
»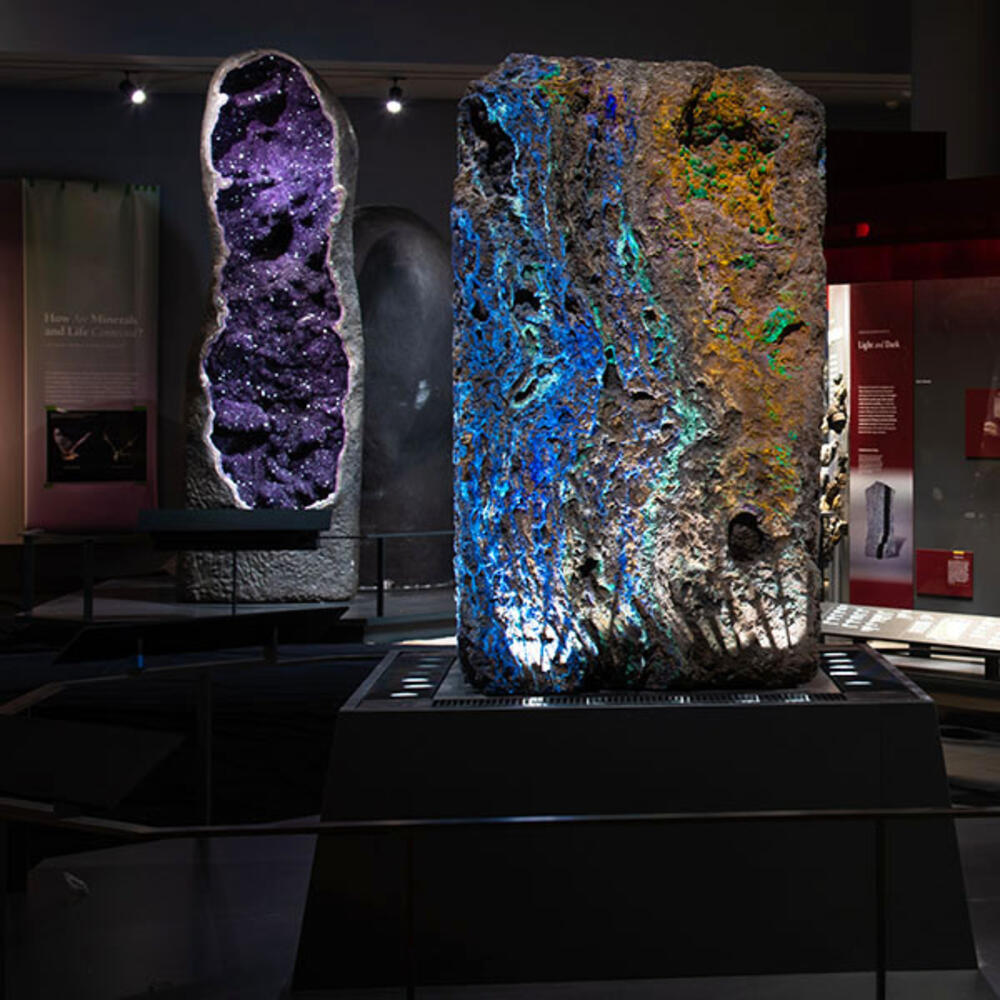 D. Finnin/© AMNH
Sign up for our newsletter to get the latest updates about the opening.
Special Exhibition: Beautiful Creatures
Opening in the new Melissa and Keith Meister Gallery, a temporary exhibition space, Beautiful Creatures will showcase exquisite historic and contemporary jewelry inspired by animals.
The Museum gratefully acknowledges Allison and Roberto Mignone for their leadership support of the redesigned Halls of Gems and Minerals.
Generous support has been provided by Melissa and Keith Meister, the Arthur Ross Foundation, and Kenneth C. Griffin.
Additional support has been provided by the John & Amy Griffin Foundation and the City of New York.