The Hall of Biodiversity addresses the variety and interdependence of all living things. It celebrates the beauty, diversity, and abundance of life on Earth while warning of the threats posed by human activity. This comprehensive guide will help you explore the exhibition with your students.
Educators Guide and Materials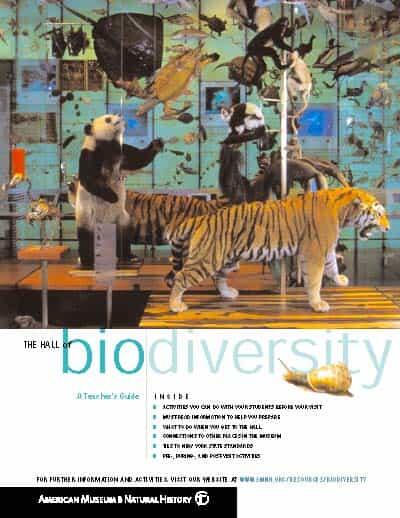 Hall of Biodiversity Educator's Guide
Get an advance look at the exhibition's major themes and what your class will encounter. This nine-page guide for K-12 educators includes a Map of the hall; Activities you can do with your students before your visit; must-read information to help you prepare; what to do when you get to the hall; Connections to other places in the Museum; Ties to New York State Standards; Pre-, During-, and Post-visit activities.
Activities
More Resources