What does a meteorite look like? main content.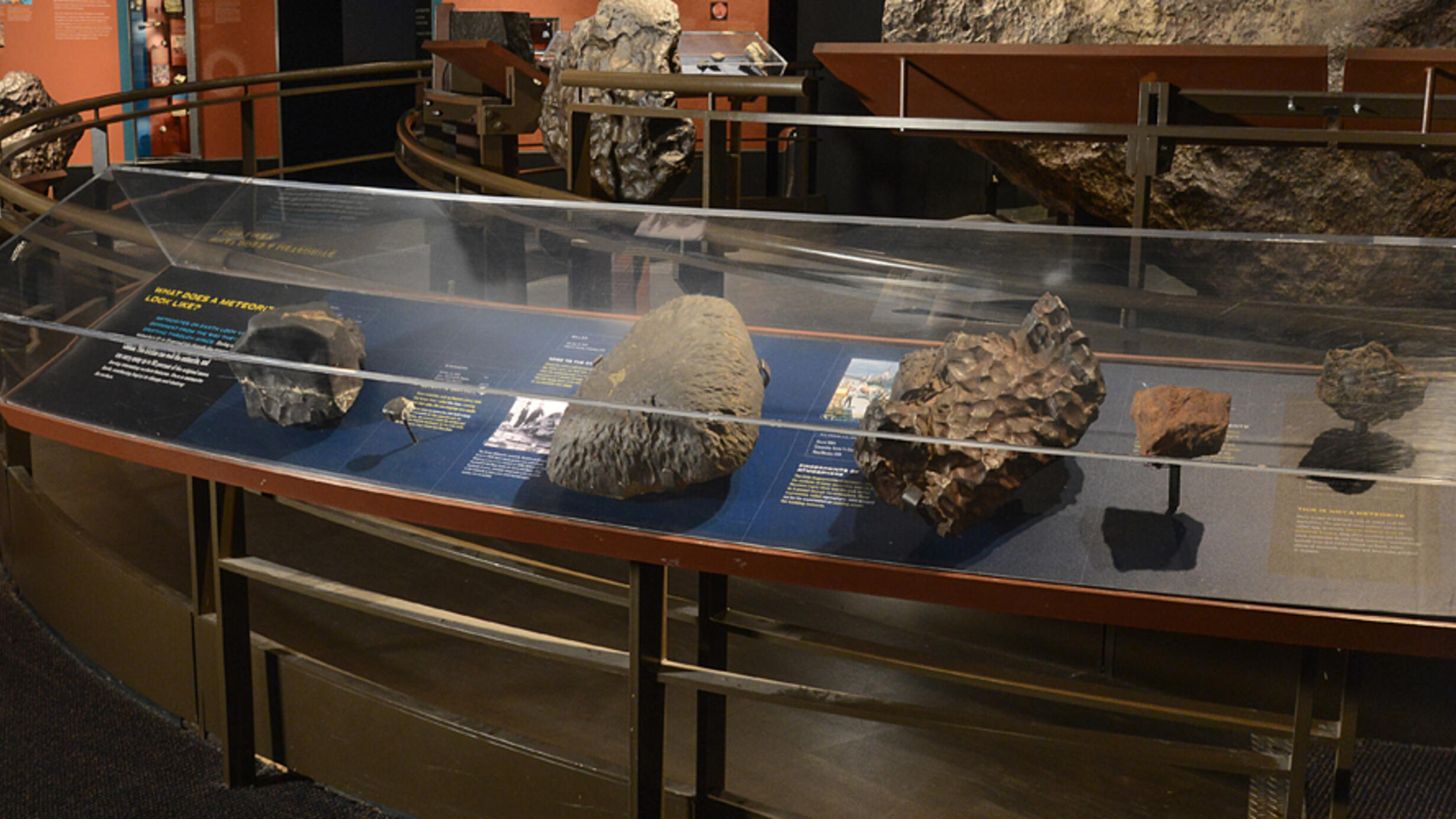 For Educators
Keywords: Meteorites, Astrophysics, Atmosphere, Weathering, Astrogeology, Meteors
Meteorites on Earth look very different from the way they did drifting through space. During a meteorite's 10- to 15-second trip through the atmosphere, air friction heats its surface to a red-hot 1,800 degrees Celsius. This friction can melt the meteorite, and can carry away up to 90 percent of the original mass, leaving interesting surface features. Once a meteorite lands, weathering begins to change and destroy its surface.