Peekskill Meteorite main content.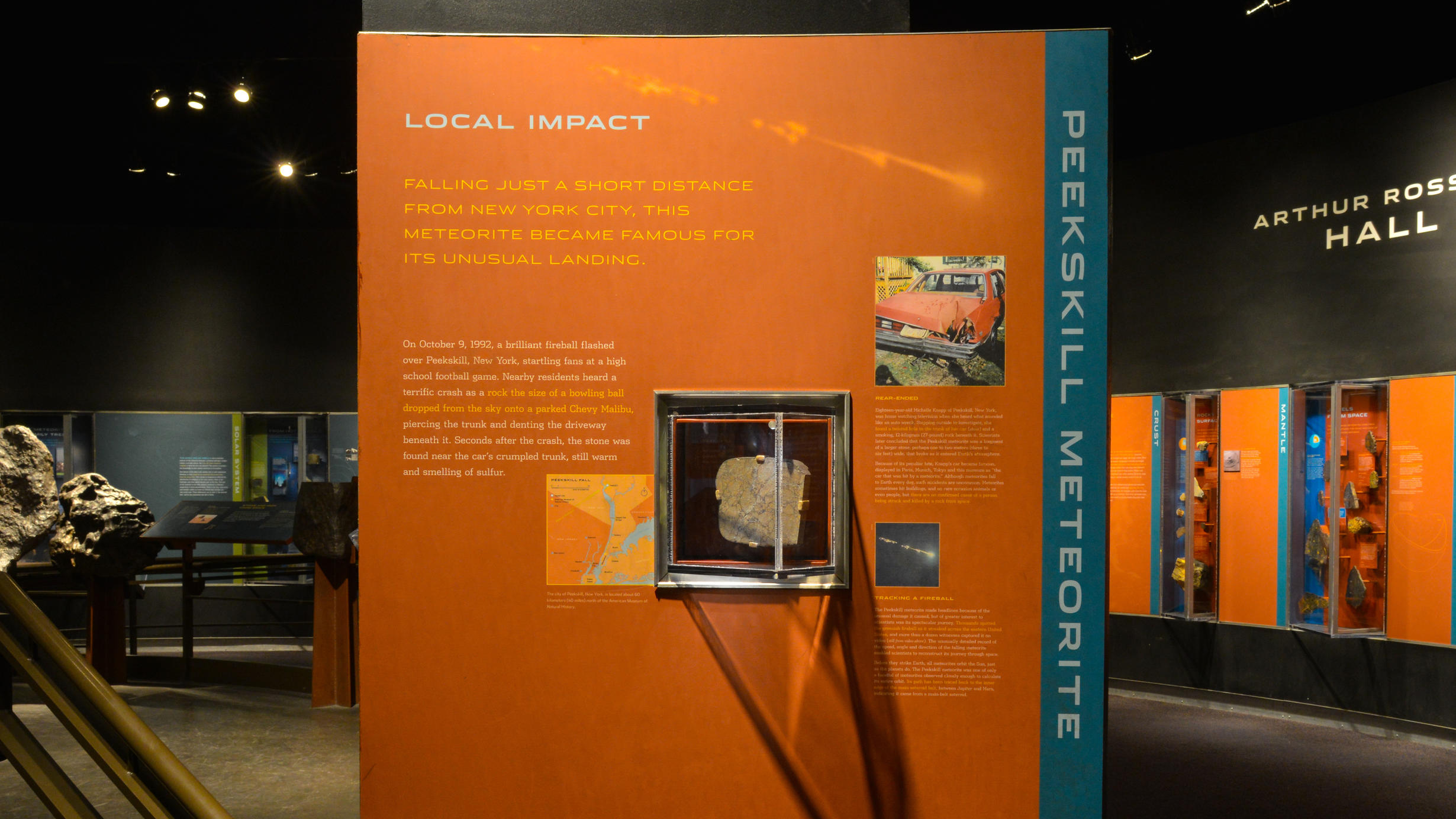 On October 9, 1992, a brilliant fireball flashed over Peekskill, New York, startling fans at a high school football game.
Nearby residents heard a terrific crash as a rock the size of a bowling ball dropped from the sky onto a parked Chevy Malibu, piercing the trunk and denting the driveway beneath it. Seconds after the crash, the stone was found near the car's crumpled trunk, still warm and smelling of sulfur.
In This Section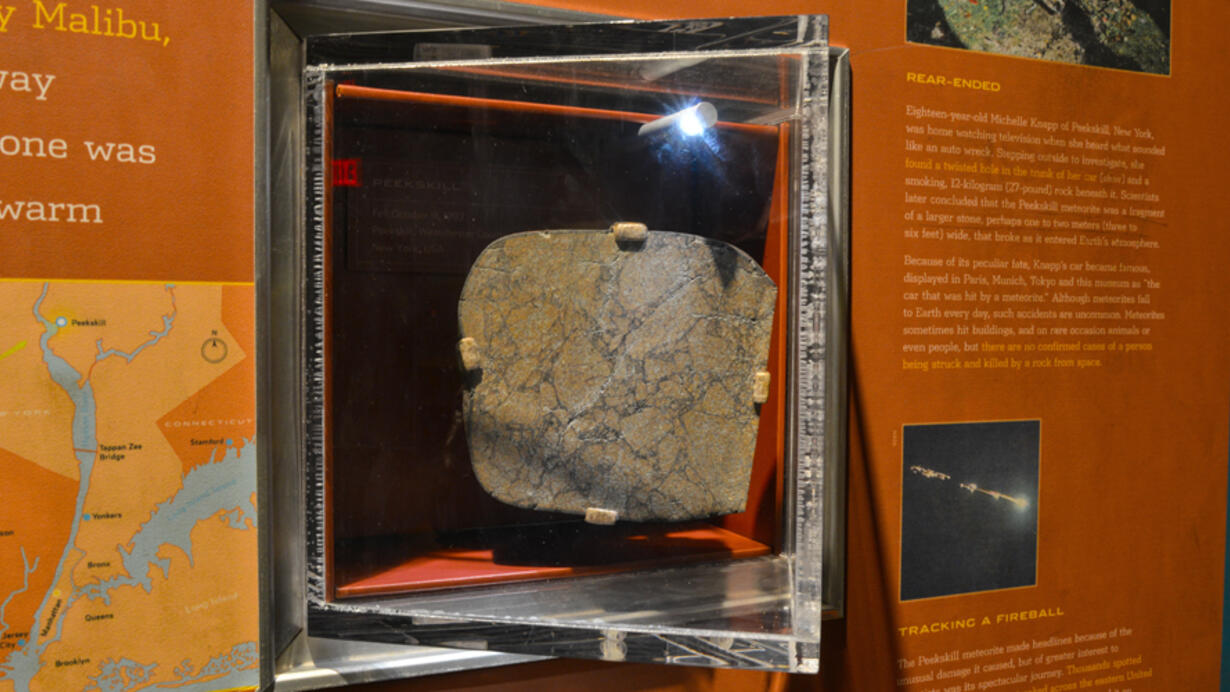 Peekskill
PEEKSKILL
Fell October 9, 1992, Westchester County, New York, USA
H6
AMNH 4896