Bernard Family Hall of North American Mammals
Each of the 43 dioramas in the stunningly restored Bernard Family Hall of North American Mammals offers a snapshot of North America's rich environmental heritage. The hall, which first opened in 1942, focuses on 46 mammal species ranging from the nine-banded armadillo to the white-tailed deer, and its dioramas are widely considered the finest in the world.
This hall is included with any admission.
Join as a Museum Member
Enjoy free tickets for General Admission, special exhibitions, giant-screen movies, planetarium shows, and more!
Learn More
»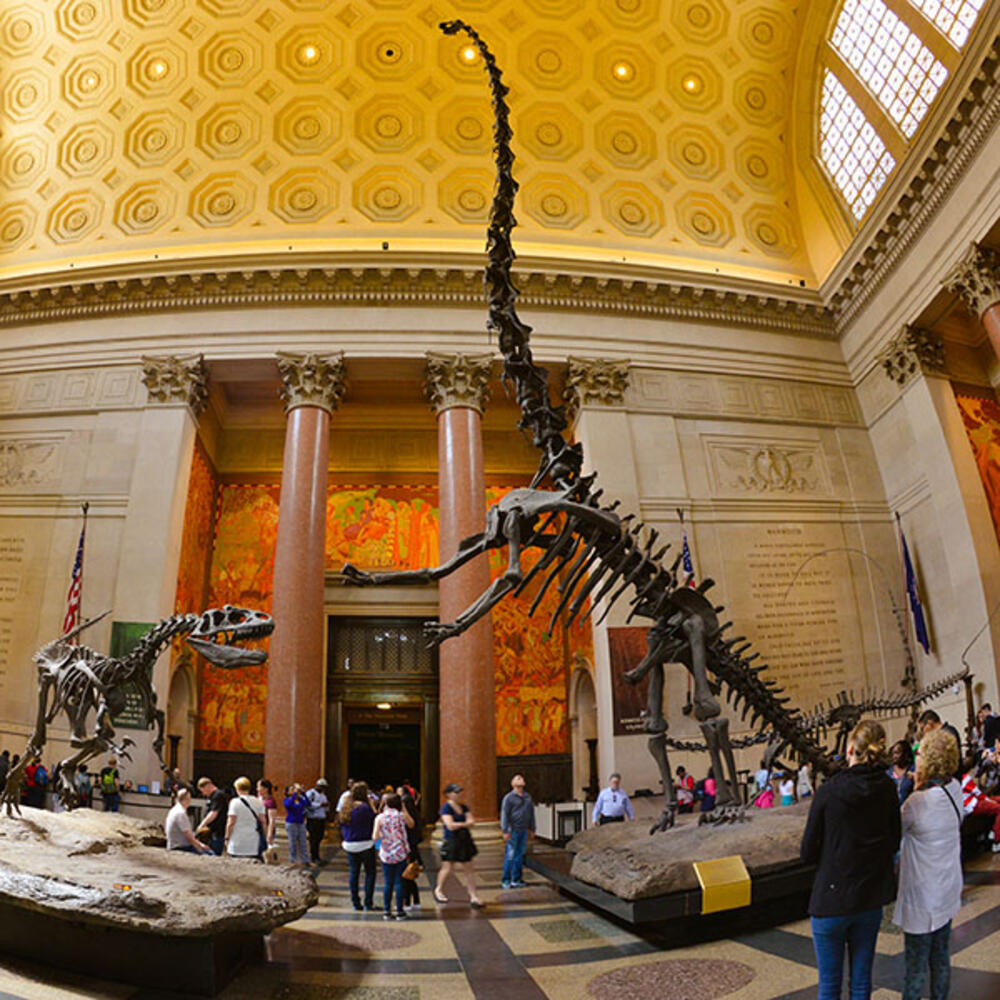 For more than a year, a team of artists, conservators, taxidermists, and designers worked to re-color faded fur, dust delicate leaves, and selectively restore the background paintings for the historic hall's reopening in October 2012. Text accompanying each diorama was updated to offer the latest scientific information about featured species.