Dall Sheep main content.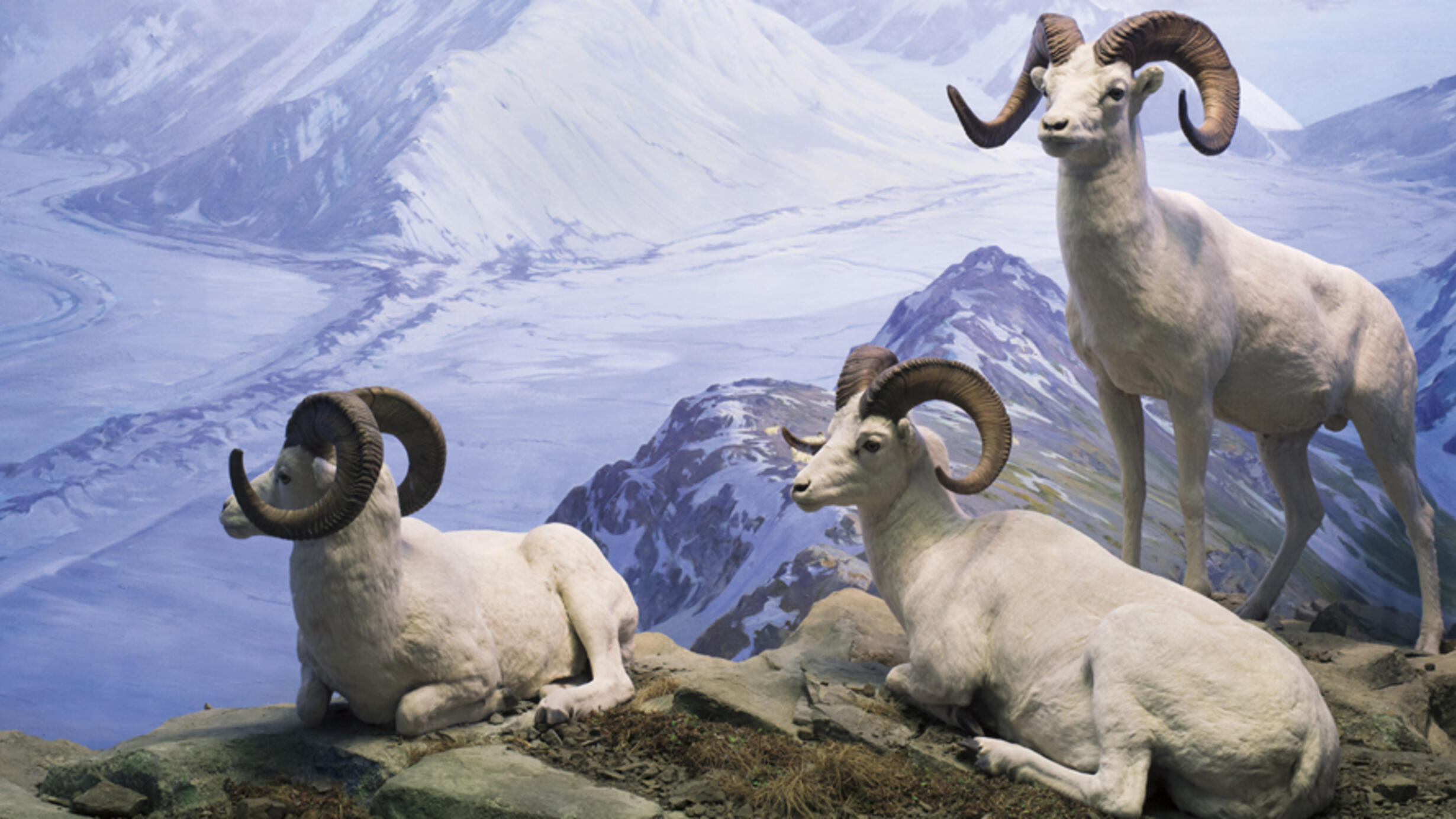 August at Midnight
Denali National Park, Alaska
Camouflaged against the snow, Dall sheep thrive where few mammals can—above the tree line on windy peaks in Alaska and northwest Canada. Given their forbidding home, these three rams can afford to relax for a moment. While predators like wolves and bears do threaten, few enemies can pursue these nimble sheep up the very steepest cliffs.
Dall sheep are also known as white sheep, yet they aren't all white. The farther south they live, the grayer they are. Dall sheep are also called thinhorn sheep, in contrast to North America's other native sheep species, bighorns, which live even further south (diorama behind you).
Denali (Mount McKinley)
Denali National Park, Alaska
It is August at Denali National Park, and it is midnight. Given this site's proximity to the Arctic Circle, sunshine— even at this late hour—brightens the perpetual snow of Denali, the highest mountain in North America.
This peak inspired the painter of this scene, Belmore Browne, throughout his life. In 1906 and 1910, Browne made pioneering attempts to scale the mountain, coming just shy of the summit in 1912. In 1916, he lobbied Congress to protect the area so that its animals would not "follow the buffalo" to near-extinction. In 1917, a national park was established, and Denali's wildlife is still diverse and abundant today.