Abert's Squirrel main content.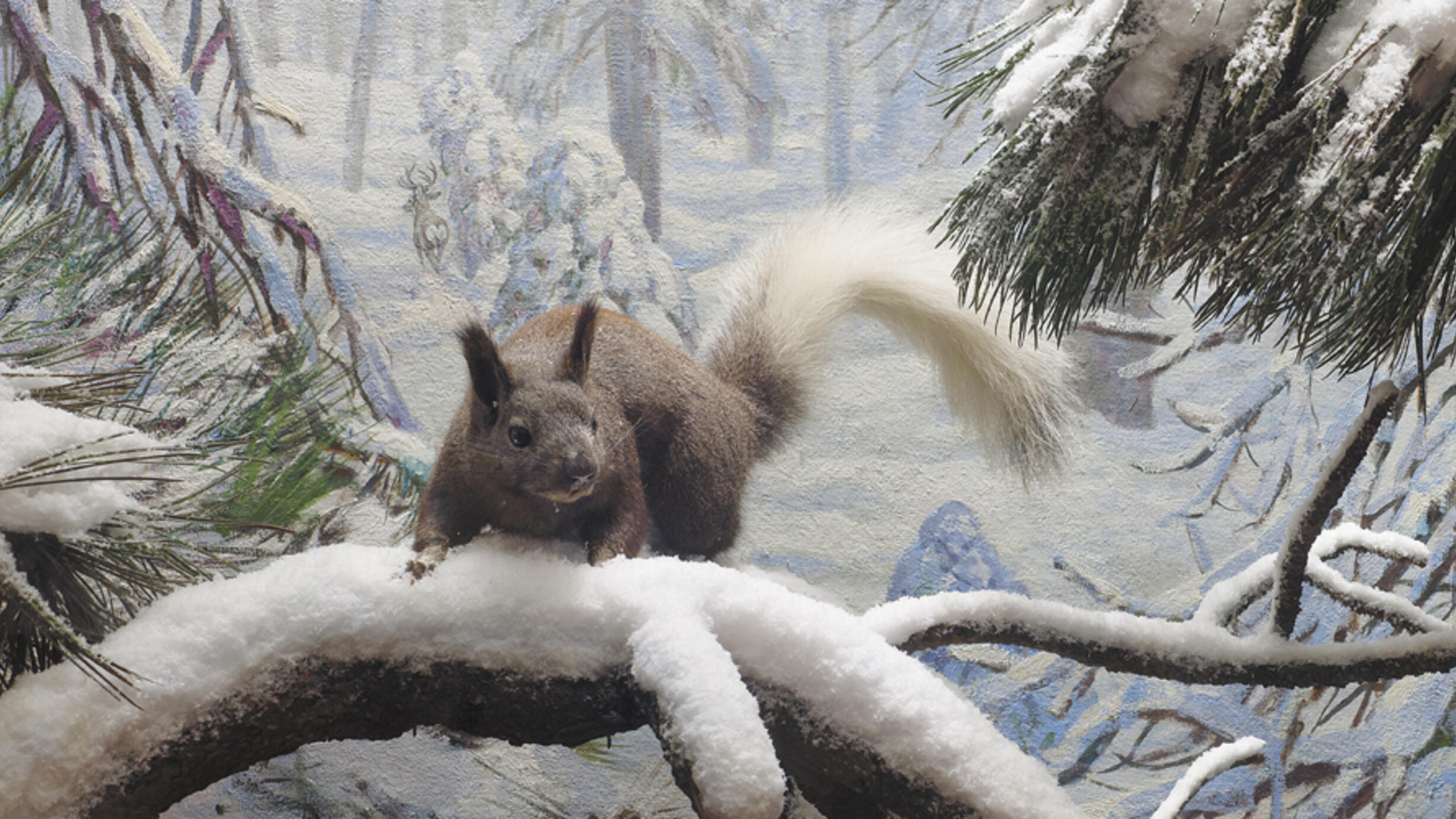 October, Kaibab National Forest, Arizona
Only in winter do the perky ears of Abert's squirrels grow tassels, or tufts of hair. Tree squirrels don't hibernate, so a longer winter coat, topped by tassels, warms this species while it forages in its high, snowy habitat. This individual is from an isolated population on Arizona's mile-high Kaibab Plateau. Separated for thousands of years, the Kaibab population has evolved an elegant white tail instead of the usual gray.