Relations of Plants to Geology and Soil main content.
Gneiss Soil Profile
In the soil profile from the adjacent forest of red white, and chestnut oaks, humus forms only a thin surface layer.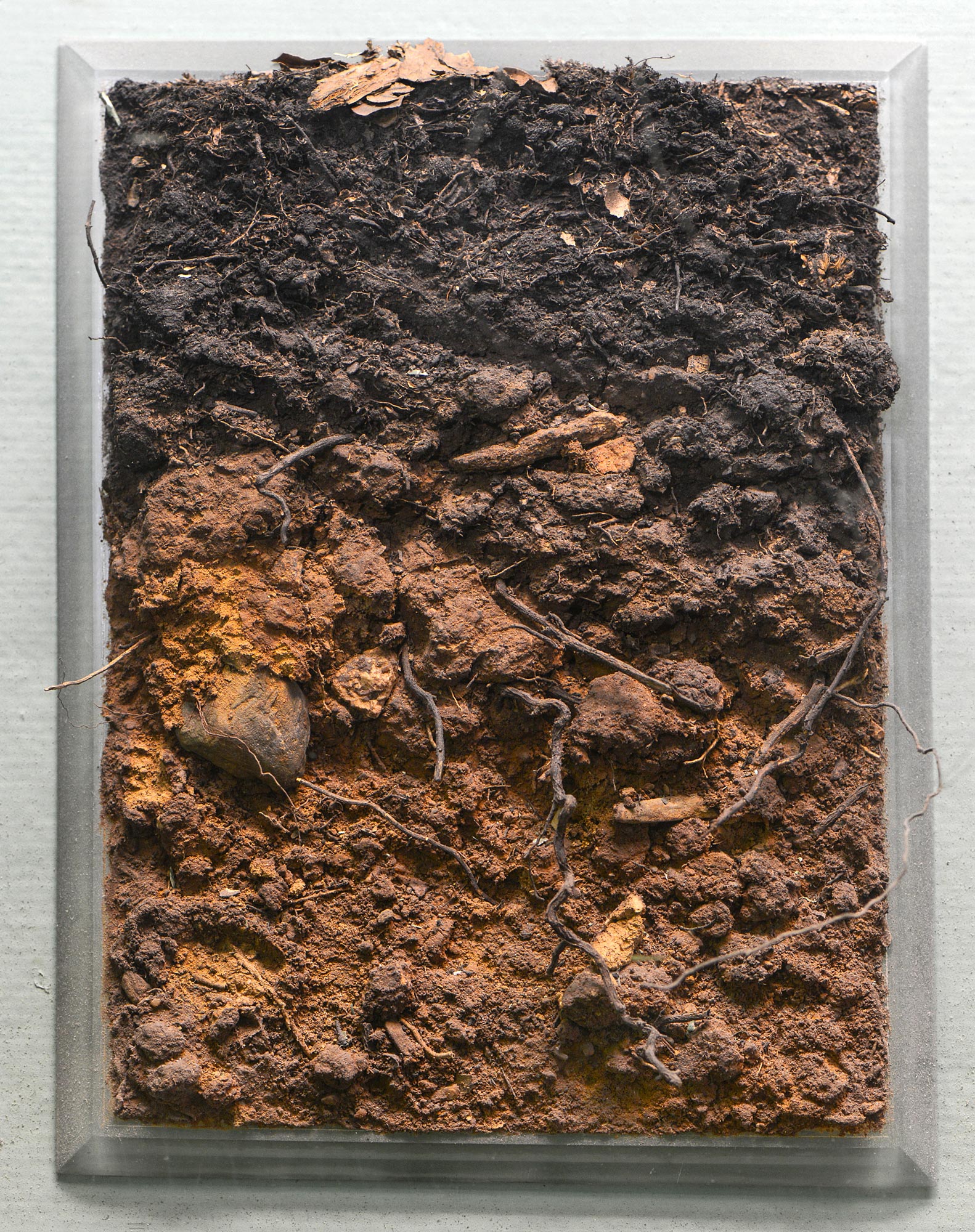 Gneiss
Gneiss, a granitic rock, weathers into a massive rough surface. These outcrops are valueless for farmland. The three-toothed cinquefoil which grows in crevices is a northern plant of rocky seacoast and sterile sands. It is found from Greenland and Labrador southward, and on headlands about the Great Lakes, extending as far as Georgia where it grows on a few open mountain tops. On Stissing Mountain it is accompanied by scrub oak (Quercus ilicifolia). Lichens, such as rock-tripe (Umbilicaria), and mosses are pioneer settlers.
In the soil profile from the adjacent forest of red white, and chestnut oaks, humus