What Causes Climate and Climate Change main content.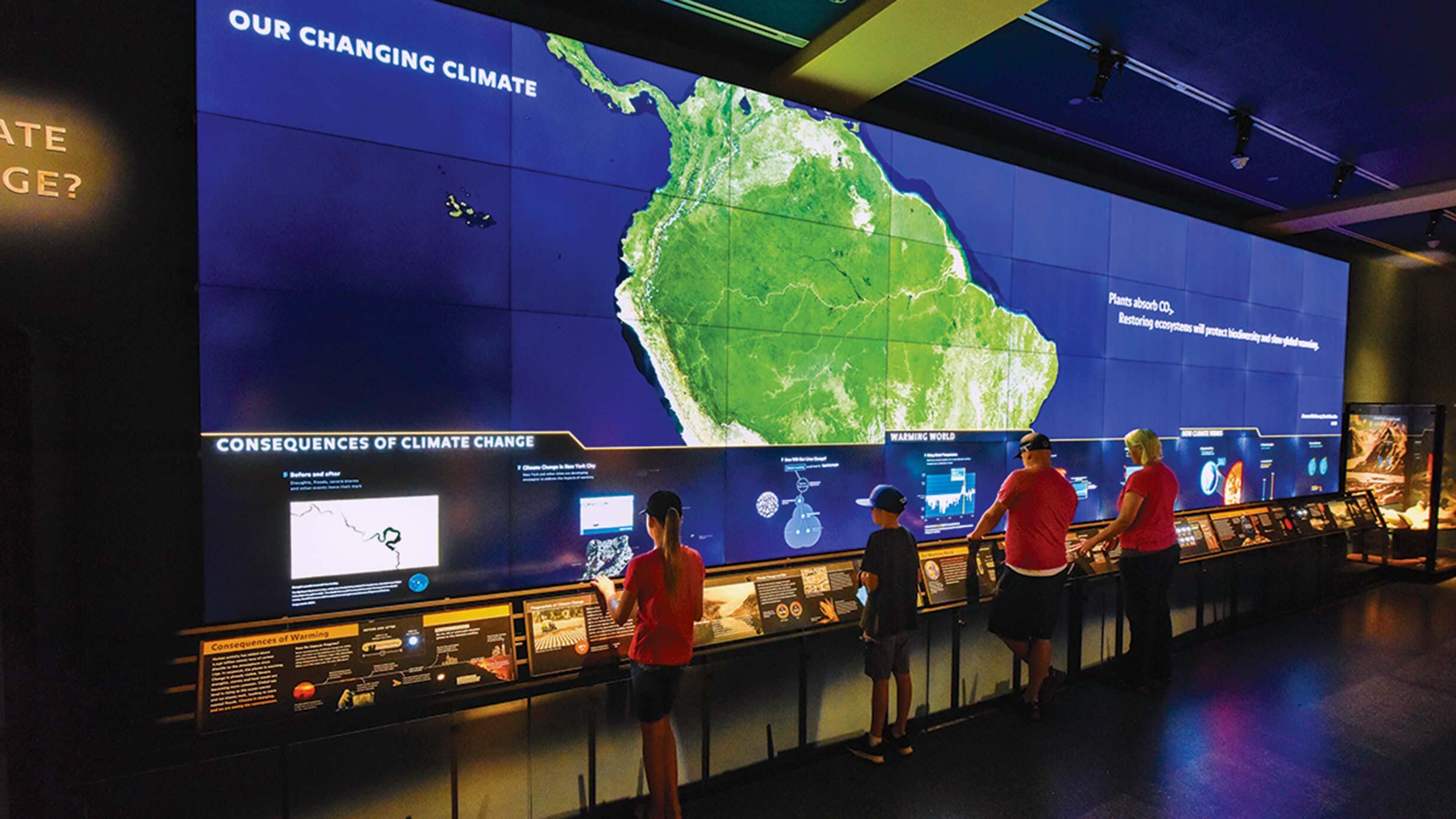 D. Finnin/© AMNH
The climate change section features a media wall comprised of 36 high-definition 55-inch screens with "big-picture" messages about climate change. Below them, content panels and interactive stations based on data from organizations including NASA and NOAA (the National Oceanic Atmospheric Administration) explore three main themes: How Climate Works, Our Warming World, and Consequences of Climate Change.
Opposite the climate change wall is an exhibit about studying past climates. The large interactive model ice core features a sliding viewer to help visitors make direct connections between how scientists study past climates and present climate to inform our understanding of the climate system and models of how climate will behave in the future.