Library Fun Finds 4.15.22
by Lauren VanDenBerg on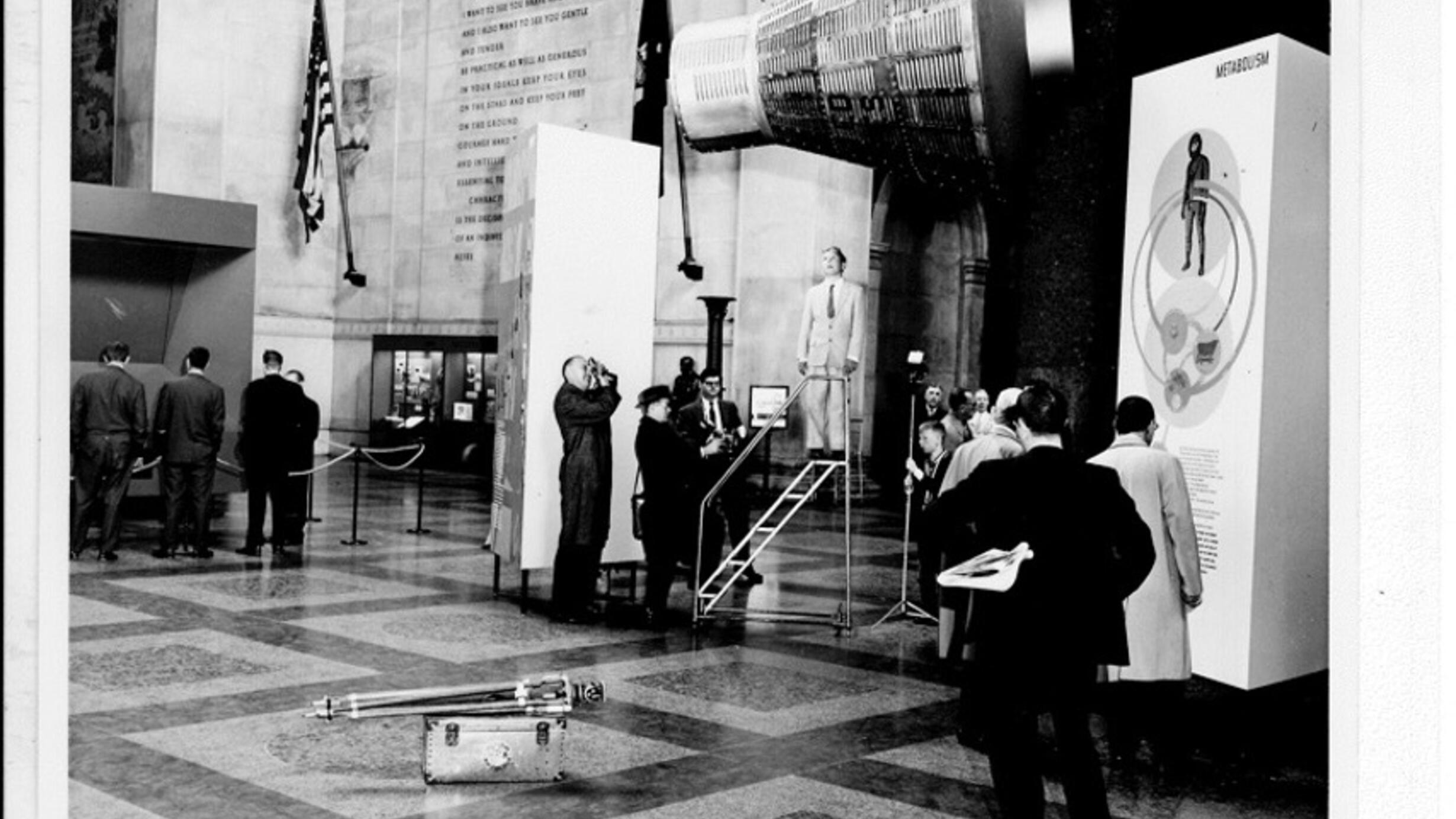 From Central Archives, Man in Space exhibit, 1961
L. VanDenBerg/© AMNH
Welcome to Library Fun Finds! An ongoing series where we share some of the fun and unique items we come across in the library and archives collections.
On April 12, 1961, Russian Cosmonaut Yuri Gagarin became the first man in space. A few days later, and before American Astronaut Alan Shepard's historic flight, the American Museum of Natural History launched the first phase of a groundbreaking Man in Space exhibit.
The early days of the exhibit the Mercury Project was the star of the show!
The exhibit featured a full-scale model of the Mercury spacecraft, which was waiting to take Alan Shepard to space on May 5th at the time the exhibit opened.
In October 1961, an expanded exhibit was opened featuring a model of ARIES, a 41-foot Space Laboratory, but you'll have to check back next time for that.
This entry was written by Lauren VanDenBerg, Shelby White & Leon Levy Project Archivist.