EarthFest
Saturday, April 22, 2023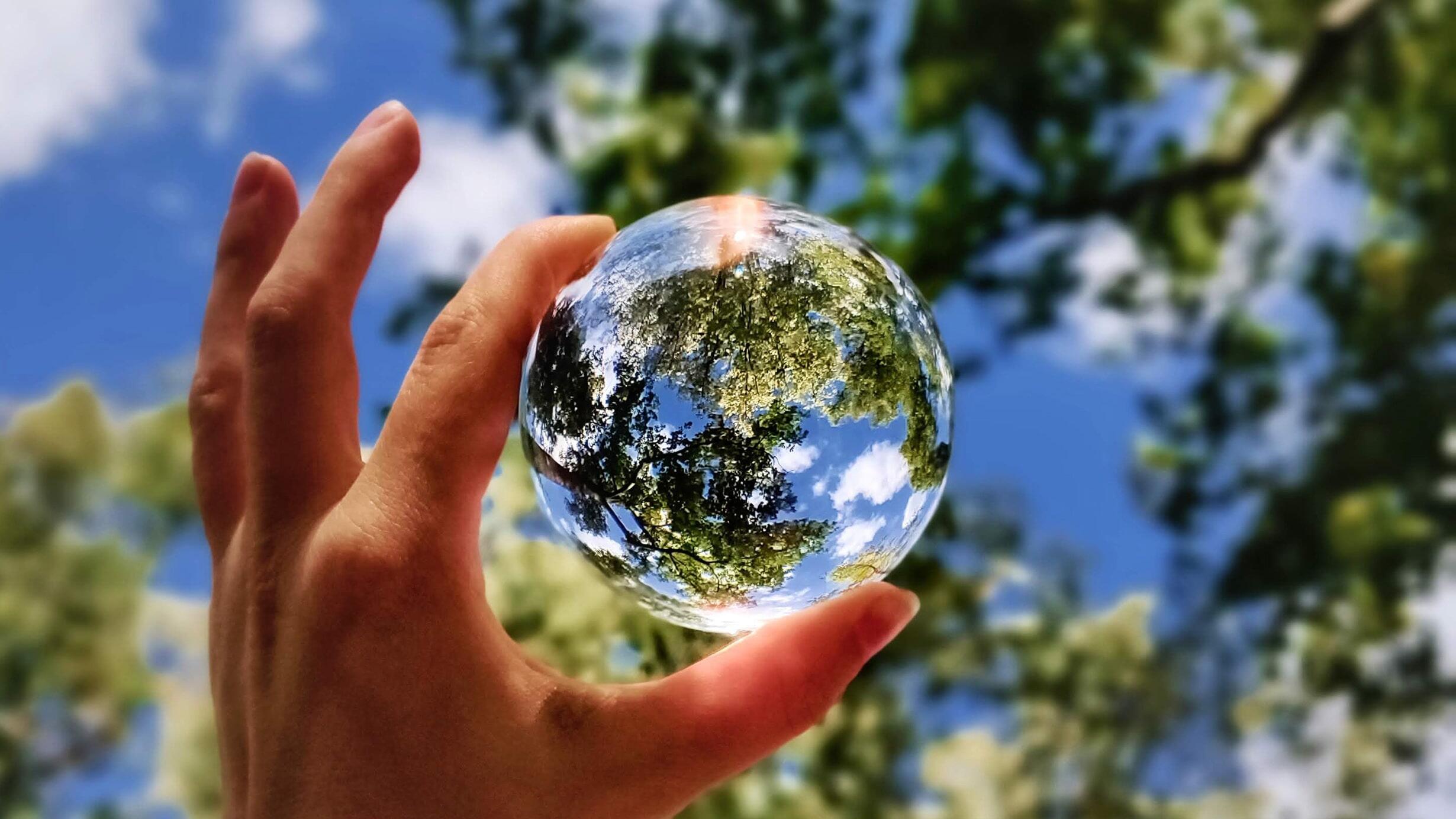 Courtesy of M. Palmer/Unsplash
EarthFest returns on-site for Earth Day 2023 to celebrate our greatest resource—our planet!
Join us for a full day of family-friendly activities, performances, and lectures showcasing local and international efforts devoted to preserving planet Earth.
10 am–4 pm
Activity stations will be available from 10 am through 4 pm.
Milstein Hall of Ocean Life
The International Ocean Discovery Program (IODP) is an international marine research collaboration that explores Earth's history and dynamics. Learn about the real science that happens on the IODP ship through the pop-up science experiment "In Search of Earth's Secrets."
Food production has an outsized impact on the environment, and indoor growing can be a way to potentially reduce that impact. Join presenters from Allwell Greens, an indoor vertical sustainable farming startup based in Long Island City that produces heritage Asian greens and herbs. Learn the basics of hydroponic indoor farming, and the environmental benefits and challenges associated with this method of food production.
Billion Oyster Project is restoring oyster reefs to New York Harbor in collaboration with New York City communities. Oyster reefs provide habitat for hundreds of species and can protect our city from storm damage—softening the blow of large waves, reducing flooding, and preventing erosion along the shorelines. Join Billion Oyster Project at the Museum on EarthFest for hands-on activities and to see one of their oyster tanks!
Get up close and personal with animal specimens and learn about the creatures that call New York City home. Use "birdoculars" to make discoveries, document your findings in a nature journal, and activate the scientist within all of us.
Transform into your favorite four-legged friend with face-painting, be inspired by your favorite natural elements with creative nail art or channel your inner animal with a new cut-free hair style. InHerBeauty will be on-site all day to create nature-themed looks for children. Hairstyling will be available for all textures, lengths, and types.
Become part of the Ant colony by crafting your own antenna in this hands-on art-making activity!
OpenSpace is open-source interactive data visualization software designed to visualize the entire known universe and portray researchers' ongoing efforts to investigate the cosmos. On Earth Day, join us in the Big Bang Theater for live presentations of OpenSpace every half-hour on subjects related to Earth's place in our solar system.
10:30 am (also at 11:30 am, 2 pm, 3 pm)
Performance: Ants by Polyglot Theatre
Milstein Hall of Ocean Life
Life-sized ants take over the Museum's galleries, inviting children to explore their dynamic world through movement, sound, and play. This performance creates community through exploration and encourages young audiences to discover the fascinating life of these tiny insects.
11:30 am
SciCafe Teen Takeover
Cullman Hall of the Universe
Join young scientists from New York City as they discuss what we can do to help protect our planet. Teens from the NY Harbor School and the Museum's Science Research and Mentoring Program (SRMP) share their work on topics such as urban farming, waterfront edge design, biodiversity loss, and Climate patterns. Engage with the teen researchers in smaller groups to learn more about their experiences and ask questions about their fields.
*ASL interpretation will be offered for this program.
12:30 pm (also at 2:30 pm)
Interactive Lecture: How do Scientists Help Conserve the Planet? Come hear all about it from two conservation scientists!
Hall of Planet Earth
Felicity Arengo and Ana Porzecanski from the Museum's Center for Biodiversity and Conservation will share stories and fascinating facts about the biodiversity of Latin America in a short, interactive presentation about how their work helps protect species, ecosystems, and the people who depend on them.
A conversation for the whole family and ¡en español!
¿Cómo Ayudan los Científicos al Planeta? ¡Ven a enterarte con dos científicas de la conservación!
La Dra. Felicity Arengo y la Dra. Ana Porzecanski del Centro para la Biodiversidad y Conservación del Museo compartirán historias y hechos fascinantes sobre la biodiversidad de América Latina en una breve presentación interactiva sobre cómo su trabajo ayuda a proteger las especies, los ecosistemas y las personas que dependen de ellos. Una conversación para toda la familia.
1 pm
Lecture: Back to the Future: Insights into Future Climate Change
Cullman Hall of the Universe
Join Kira Lawrence, Markle Professor of Geology at Lafayette College and a paleoclimatologist, to learn about how her research into past climate conditions can help us better understand how our planet is reacting to increased levels of carbon dioxide in our atmosphere.
*ASL interpretation will be offered for this program.
Download the Earthfest Program in Spanish.
Stay in the loop for more upcoming events—sign up for our newsletter.
This program is generously supported by the Abel Shafer Public Program Fund, a fund created by the Arlene B. Coffey Trust to honor the memory of Abel Shafer.
Polyglot is working in partnership with Inlet Dance Theatre to deliver this season. Polyglot Theatre is supported by the Victorian Government through Creative Victoria.