Cuban Archives of the AMNH Research Library
by Suzanne Goldberg on
Since the mid-19th century, the American Museum of Natural History (AMNH) has had an integral and historically important connection with Cuba.
This relationship is represented by numerous expeditions and research projects by AMNH scientists in collaboration with Cuban scientists from the Museo Nacional de Historia Natural (National Museum of Natural History), Havana, Cuba (MNHNCu), and other Cuban institutions. These partnerships are the foundation for the current and future effort to better understand the biodiversity and natural history of Cuba.
In 2017, Suzann Goldberg, AMNH Research Assistant, together with co-authors Michael J. Novacek, AMNH Vice-President and Provost of Science, and Giraldo Alayón, Cuban scientist and arachnologist, published their research on the history of expeditions and collaborations with Cuba as an AMNH Special Publication: The History of Scientific Relations between Cuba and the American Museum of Natural History, available through our digital library. Goldberg spent countless hours interviewing scientists and pouring through the Museum's archives where she found wonderful stories and images of these scientific endeavors.
As a Special Publication, this is the first AMNH publication to be published completely bi-lingual, and the first comprehensive publication focused on AMNH's relationship with one particular country.
This Digital Special Collection serves to make available a selection of the AMNH Research Library archives and associated data related to Cuban scientific exploration from the 18th century to the present. Early research was recorded through books with scientific illustrations, and later through photography, both of which can be seen here.
---
Don Antonio Parra
The AMNH Library holds hundreds of books on Cuba and Cuban specimens, but one volume is extraordinary as it is also the first scientific treatise published in Cuba, as well as the first Cuban illustrated book, with all figures hand-painted, Don Antonio Parra's 1787 Description of different types of natural history, mostly maritime, represented in 75 plates. The Parra volume was given to the AMNH by Robert Stuart, the museum's second president from 1872–1881, who was also an avid natural history book collector.
---
Ramón de la Sagra
These illustrations are from Ramón de la Sagra's Physical, Political, and Natural History of the Island of Cuba, 1839-1857 (the original published in French and Spanish), which is composed of 10 volumes of text with hand-colored engravings of Cuban fauna on corresponding plates. The AMNH Library holds part of the series in the Rare Book Collection.
---
Frank M. Chapman
Direct collaborations between Cuba and AMNH began in 1892 with the Chapman expedition, one of the earliest expeditions launched by the American Museum. AMNH President Morris K. Jesup sent ornithologist Frank Michler Chapman to Trinidad, Cuba, to collect specimens for the departments of mammals, birds, reptiles, and fishes. Chapman was in Cuba from February 20 through April 14, 1892, a stay that required a total round-trip journey of nearly three months. Chapman later passed through Havana Harbor in 1896 and 1897 on his journey to and return from the Yucatan, where he captured images of ships in the harbor.
---
Barnum Brown
Between 1908 and 1919, Barnum Brown, AMNH Paleontologist, traveled to Cuba at least five times, covering 11 months of fieldwork, either on expedition or possibly as a geological expert and consultant for private industry (Brown, 1920; Brown and O'Connell, 1922; Dingus and Norell, 2010). On his various trips, he always found time to collect specimens and to document the places he went and the people he met in Cuba. He returned to Cuba on various trips after 1919.
---
Frank Lutz
Frank Lutz traveled to Cuba from AMNH as part of the Atlantic-Shore Life Expedition collecting insects. In 1913, he captured this rare moment of a bride boarding an Automobile Stage, a mode of transportation used for travel across the mountains in Cuba, where the rail did not go.
The stage coach from Pinar del Rio with a bride climbing aboard in Vinales, Cuba. AMNH Library, Image Number: 239995
F.E. Lutz/©AMNH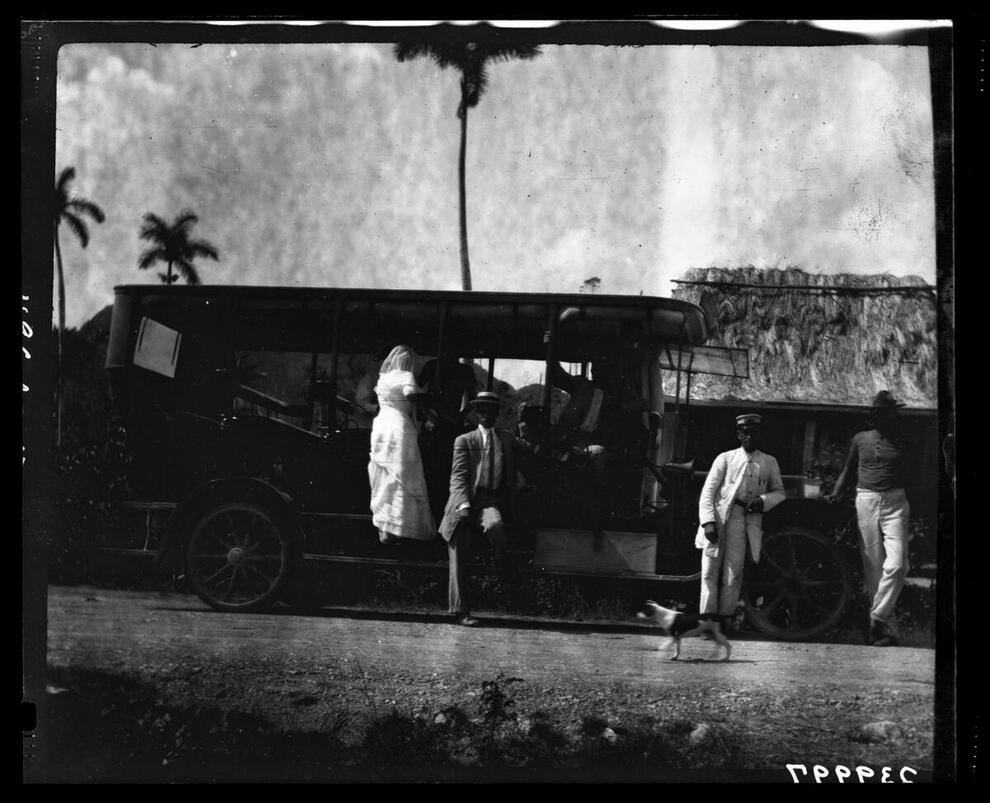 The stage coach from Pinar del Rio with a bride climbing aboard in Vinales, Cuba. AMNH Library, Image Number: 239997
F.E. Lutz/©AMNH
---
Rollo Beck
Rollo Beck was hired as a gifted bird collector to travel on the Brewster-Sanford Expedition. Starting in 1912, Beck and his wife Ida traveled by various steamers, sloops, and schooners, circumnavigating South America, before stopping in Cuba on their way back to the United States in 1917. In addition to collecting, Beck enjoyed photographing daily life as he traveled.
---
AMNH Staff Portraits
Portraits of many of AMNH staff and scientists who were part of the planning or traveling to Cuba on various expeditions.
---
Charles H. Coles
In 1937, the AMNH Hayden Planetarium–Grace Peruvian Eclipse Expedition traveled by ship from New York to Peru to observe the total solar eclipse of June 8, 1937. They passed by Havana Harbor en route home to New York, giving Charles H. Coles, Chief Photographer of the AMNH, an opportunity to shoot vivid images of the harbor on June 26, 1937.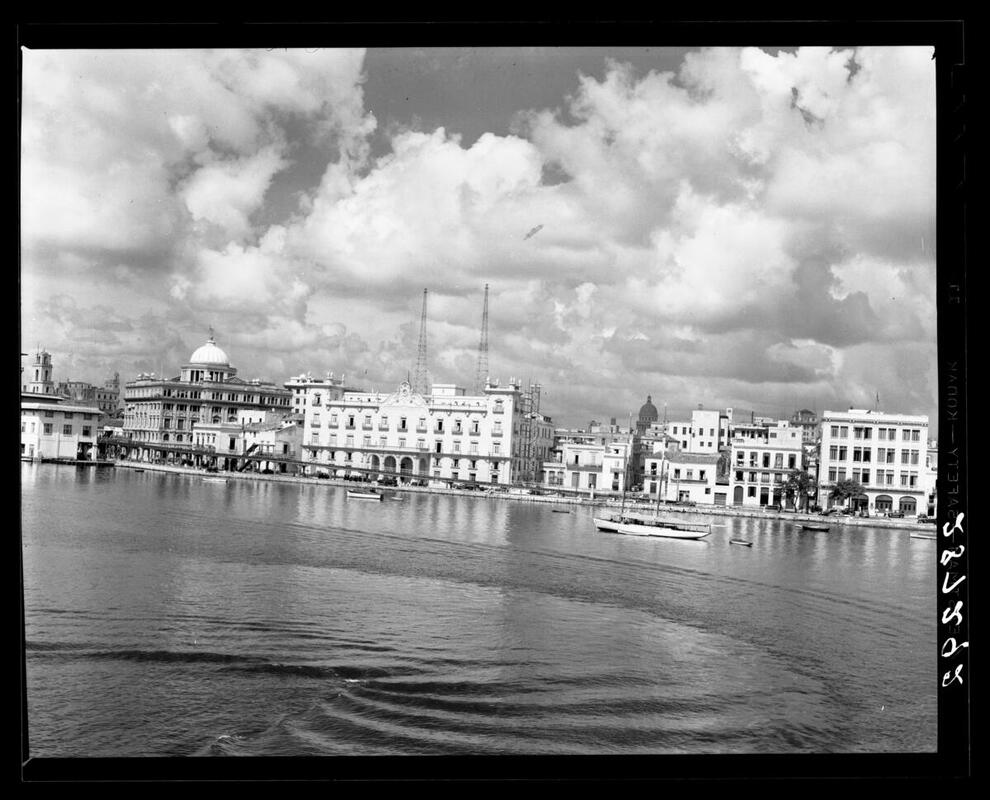 Waterfront, Havana, Cuba, June, 26, 1937. AMNH Library, Image Number: 287292
C.H. Coles/©AMNH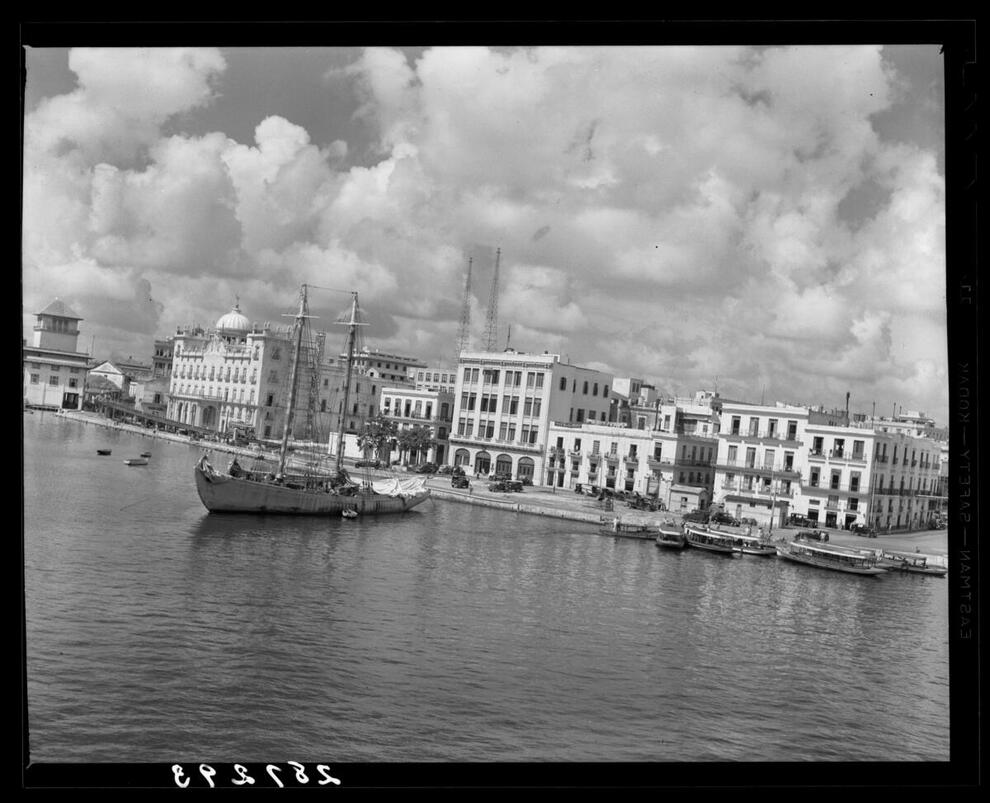 Waterfront, Havana, Cuba, June, 26, 1937. AMNH Library, Image Number: 287293
C.H. Coles/©AMNH
---
Charles J. Finlay
This portrait of Dr. Charles (Carlos) J. Finlay was painted by Cuban artist Enrique Caravia and presented to the AMNH in 1937 by Emilio Roig de Leuchsenring, Historian of the City of Havana. Finlay proved that yellow fever was spread from person to person by mosquitoes.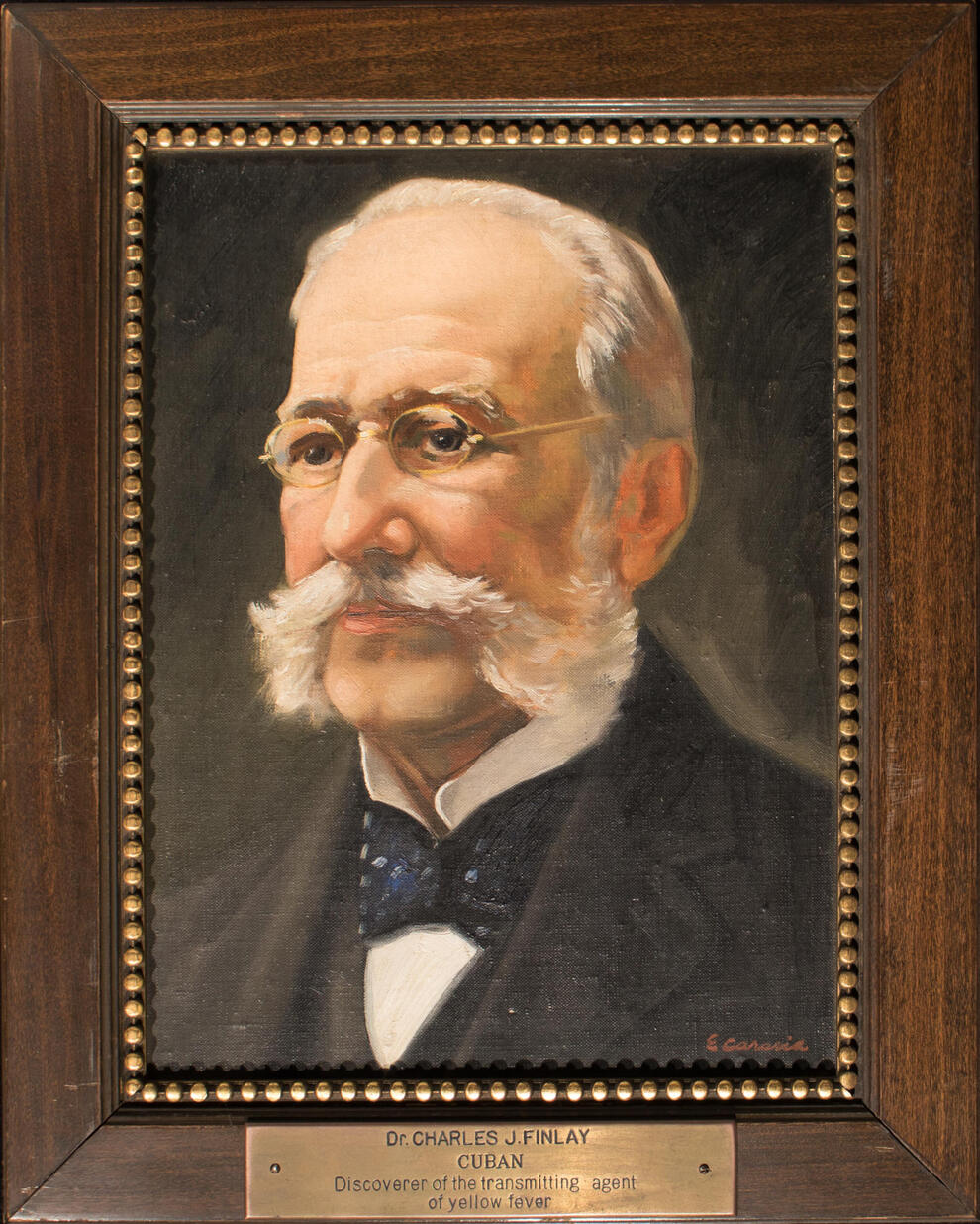 Portrait of Carlos Juan Finlay. AMNH Library, Image Number:
100119054
E. Caravia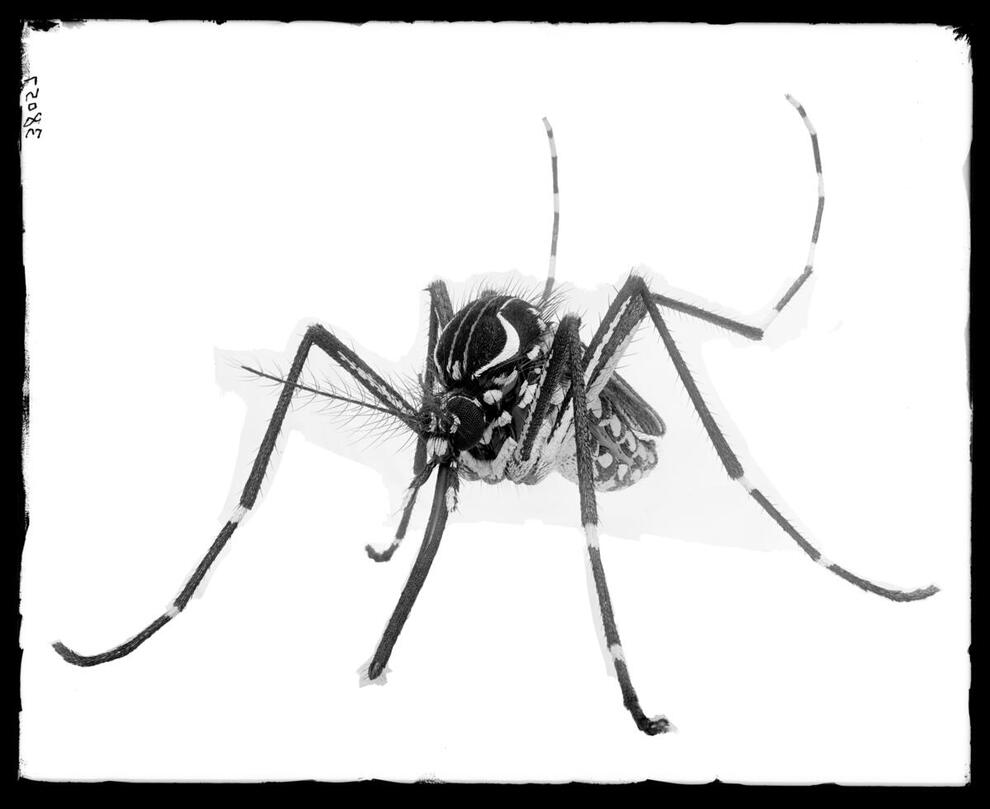 Yellow Fever Mosquito model magnified fifty times natural size, 1920.
K.C. Lenskjold/©AMNH
---
This post was written and curated by Suzann Goldberg, Research Assistant to Senior Vice President and Provost, to support a book tour of Cuba in 2018.