Library Fun Finds 9.6.22
by Lauren VanDenBerg on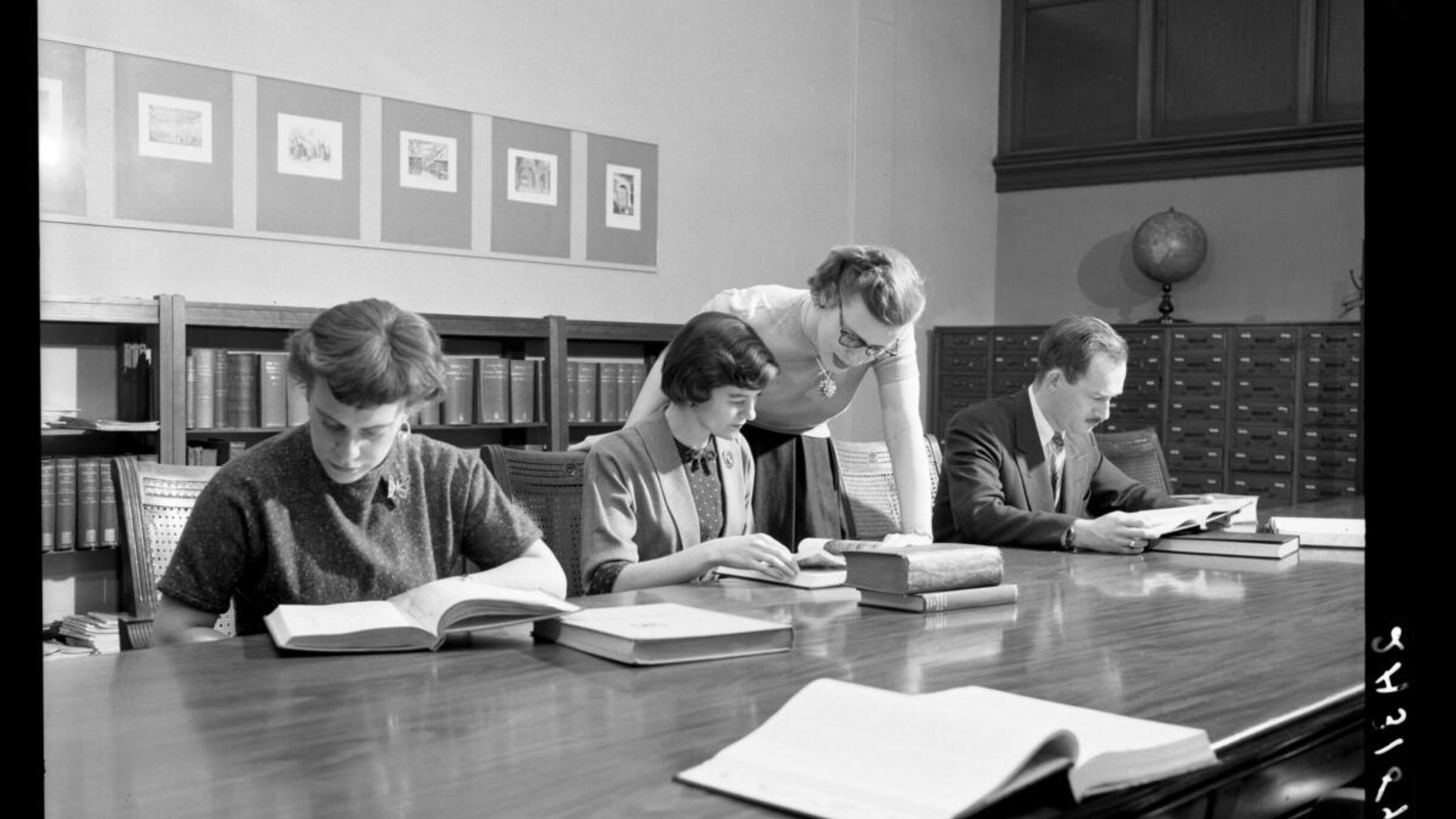 Reading Room, Main Library, 1954, AMNH Library image #2a3189
L. Boltin/© AMNH
Welcome to Library Fun Finds! An ongoing series where we share some of the fun and unique items we come across in the library and archives collections.
As the library staff begins our temporary office moves and space restrictions during the final push of construction on the Richard Gilder Center for Science, Education, and Innovation, a quick look at the history of the museum's library!
The Museum Memo was a behind-the-scenes monthly newsletter that ran from 1953 until about 1962. It focused on one story per edition and was enhanced by fun clip art illustrations. This edition comes from December 1953 when the library prepared to move to "fancy new quarters in the new building" as writer and editor Jack O'Reilly puts it.
This entry was written by Lauren VanDenBerg, Shelby White & Leon Levy Project Archivist.