Curator, Molecular Systematics
Principal Investigator, Institute for Comparative Genomics
Professor, Richard Gilder Graduate School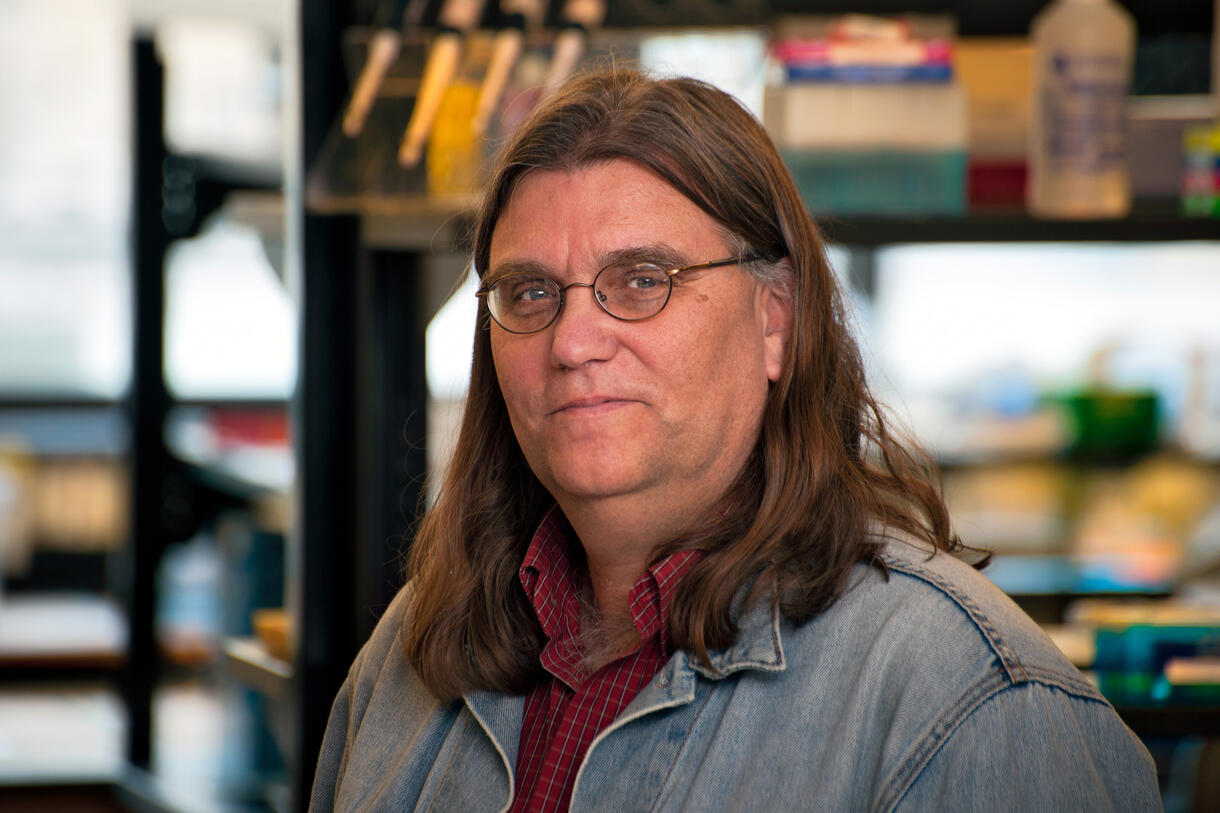 Education
Washington University, Ph.D, 1984
University of Chicago, B.A., 1976
Research Interests
Dr. DeSalle works in molecular systematics, microbial evolution, and genomics. His current research concerns the development of bioinformatic tools to handle large-scale genomics problems using phylogenetic systematic approaches. Dr. DeSalle has worked closely with colleagues from Cold Spring Harbor Labs, New York University, and the New York Botanical Garden on seed plant genomics and development of tools to establish gene family membership on a genome- wide scale.
His group also focuses on microbial genomics, taxonomy, and systematics. In particular, they approach tree-of-life questions concerning microbial life using whole genome information. He also dabbles in Drosophila systematics.
Software
Concatenates randomly selected gene partitions and builds phylogenetic trees (MP with PAUP*/ML with RAxML) to examine tree-to-tree agreement of the conconcatenation path. Also calculates ML support per node and partition. See Narechania et al. (2011 Genome Biol Evol).
Requires: Perl, Bioperl, PAUP*, RAxML
Download:
Assembles multigene/multispecies alignment matrices and evaluates the relative significance of individual gene partitions within the context of a given phylogenetic hypothesis (in a maximum parsimony context; uses measures such as standard/Partitioned/Hidden Bremer support). See Sarkar et al. (2008 BMC Bioinform)
Download:
Automates gene orthology determination within a character-based phylogenetic framework. Classifies user-input query sequences into orthologous groups generated from complete genomes. Identifies diagnostic characters defining each orthologous group, as well as diagnostic characters responsible for classifying query sequences. See Chiu et al. (2006 Bioinformatics)
Download: http://nypg.bio.nyu.edu/orthologid/
Teaching Experience
Faculty Appointments
Adjunct Professor, Ecology, Evolution, and Environmental Biology, Columbia University
Adjunct Professor, Department of Biology and Center for Comparative Functional Genomics, NYU
Adjunct Professor, Ecology, Evolutionary Biology, and Behavior, CUNY
Yale University, Assistant Professor, Department of Biology, 1986–1991
Courses Taught
Evolution (co-professor), Richard Gilder Graduate School, 2009–present
Molecular and Genome Evolution, Richard Gilder Graduate School, 2009-present
Introduction to Biology, Undergraduate level, NYU: 2004–2005
Molecular Mechanisms—Animals, Graduate level, NYU: 2004–2005
Bioinformatics, Graduate level, NYU: 2004–2005
Introduction to Evolution, Graduate level, NYU: 2004–2005
Evolution, Graduate level, Columbia University: 2004–2005
Evolution and Journalism, Graduate level, Columbia University: 2004–2005
Graduate Advisees
30 students advised since 1998; recent students include:
Sergios Kolokotronis, Columbia University
Angelica Cibrian, Columbia University
Chanda Bennett, Columbia University
Francsica Almeida, NYU
Anthony Deo, NYU
Sam Crane, CUNY
Graduate Committees
Served on 50 committees since 1999; recent committees include:
Zach Baldwin, Richard Gilder Graduate School
Ed Stanley, Richard Gilder Graduate School
Sebastian Kvist, Richard Gilder Graduate School
Dawn Roje, Richard Gilder Graduate School
Sergios Kolokotronis, Columbia University
Angelica Cibrian, Columbia University
Kevin Olival, Columbia University
Ryan Kelly, Columbia University
Anthony Deo, NYU
Craig Starger, Columbia University