Resources For Educators: Unseen Oceans
Part of the Unseen Oceans exhibition.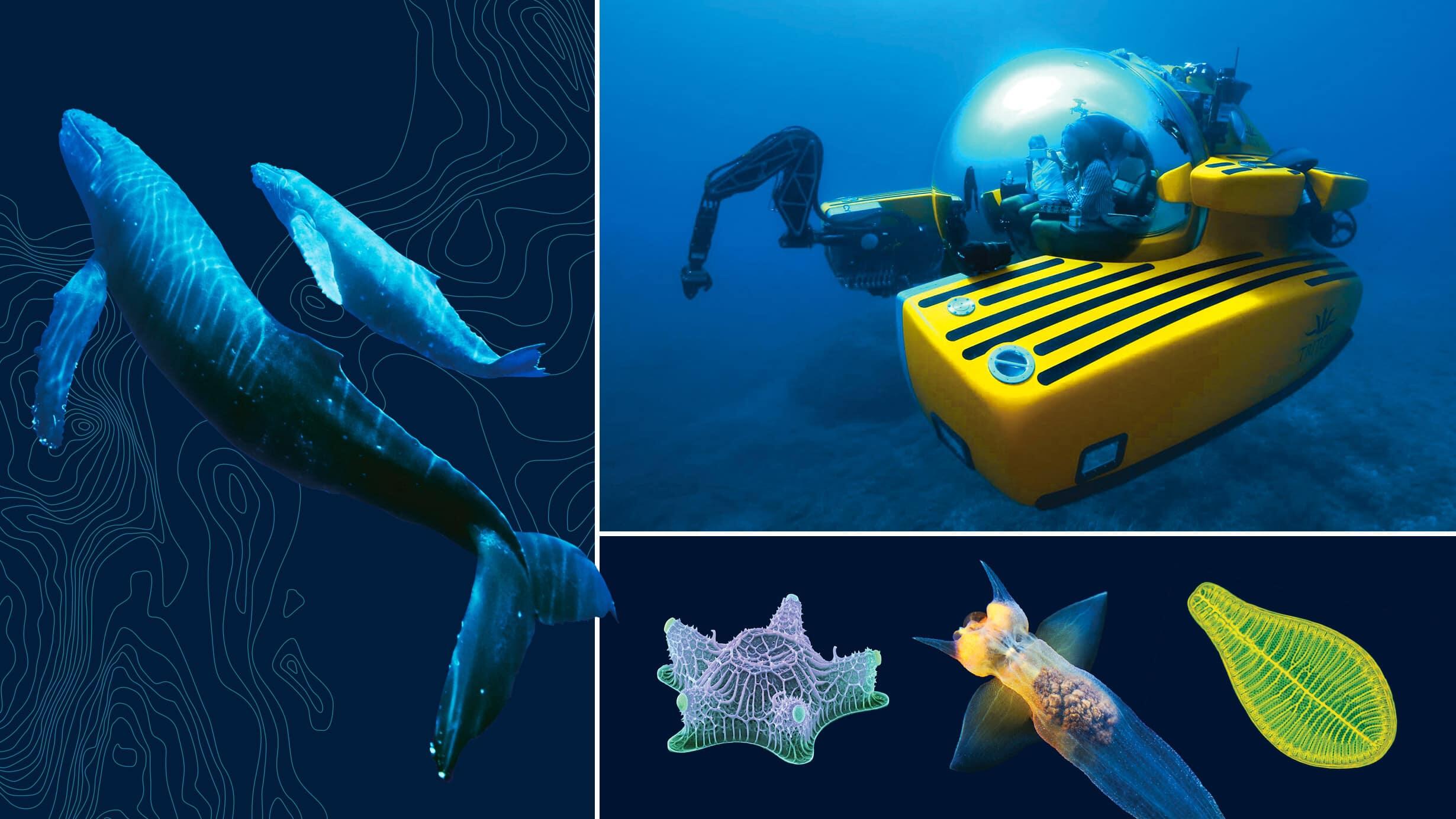 Explore how new technology is helping scientists study the ocean and the organisms that live in it.
Educators Guide and Materials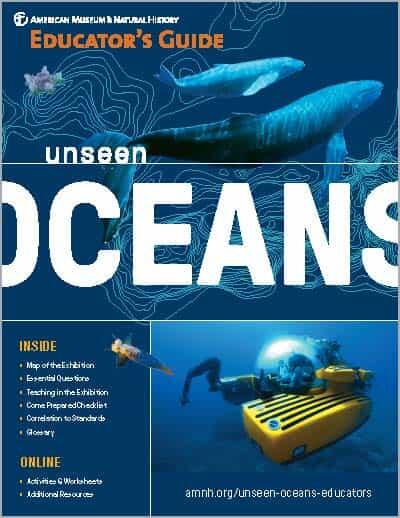 Unseen Oceans Educator's Guide
Get an advance look at the exhibition's major themes and what your class will encounter. This six-page guide for K-12 educators includes a Map of the Exhibition, Essential Questions (important background content), Teaching in the Exhibition (self-guided explorations), Come Prepared Checklist, Correlation to Standards, and Glossary.
Activities
Use these resources to help students engage more deeply with the exhibition content. You can download a full set of activities or select individual components to suit your field trip needs.
Pre-, During, and Post-Visit Activities
These sets of activities are aligned to the Common Core State Standards. Students will:
Before their visit, read an article about content related to the exhibition
At the Museum, use worksheets to gather information
Back in the classroom, use what they have learned to complete a writing task
Each component includes educator support for facilitation and assessment rubrics for student work.
Museum Worksheets Only
Short on time but still want to support your students' exploration of the exhibition? Have them use these worksheets on their own or in small groups.
LeFrak Class of the Month Essay Contest - Unseen Oceans
NYC students in grades K-8 can submit essays about their Museum visit to the LeFrak Family Gallery at Unseen Oceans.