M.A.T. (Earth Science)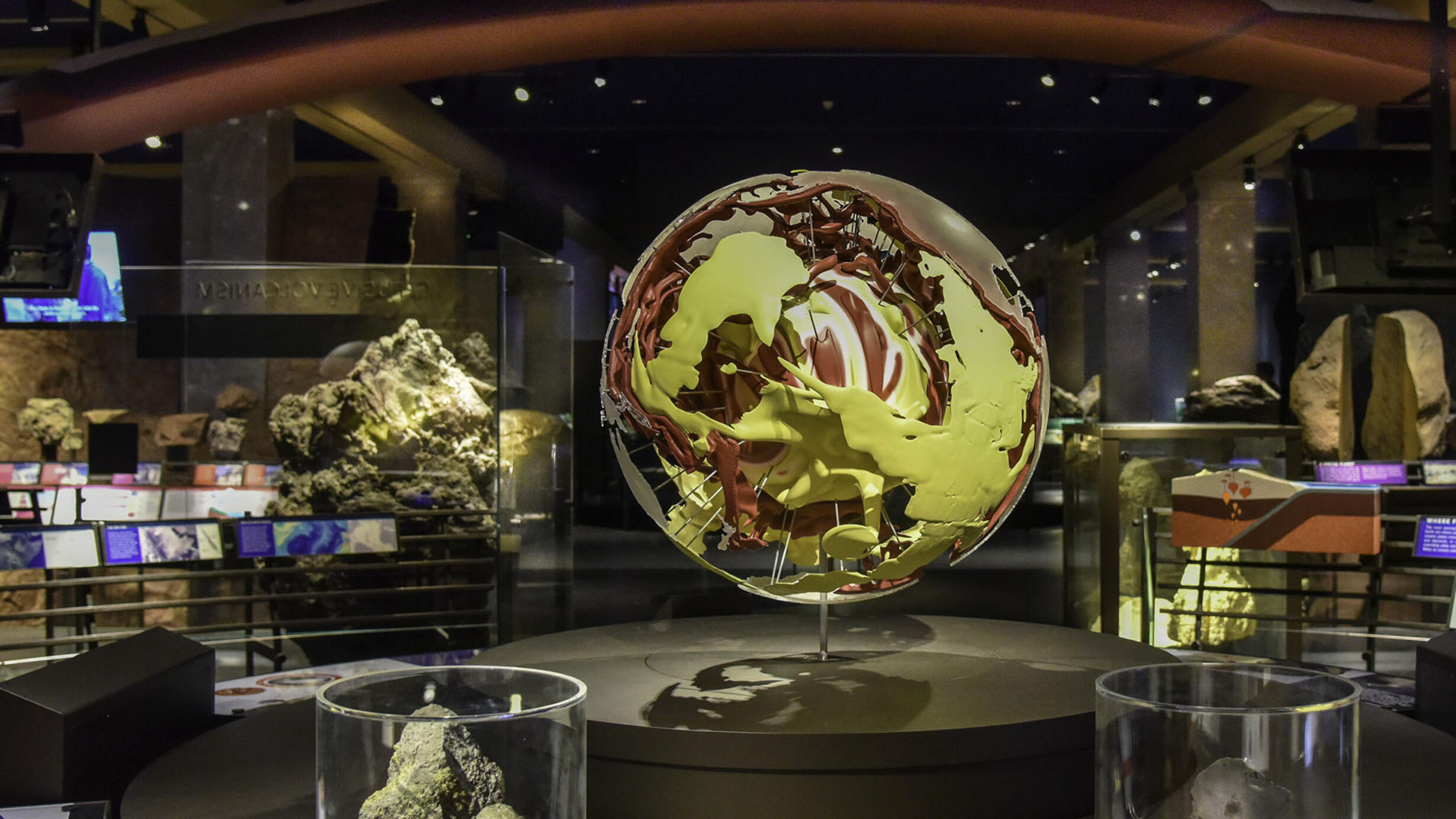 The Museum is pleased to offer an innovative Master of Arts in Teaching (MAT) program that leverages its unique scientific resources and long history of leadership in teacher education and professional development. This program addresses a critical shortage of qualified science teachers in New York State, particularly in high-needs schools with diverse populations. The MAT program is a partnership with four schools in New York City and Yonkers. Developed and delivered in the context of a natural history museum, the program integrates academic theory and learning with application in a school setting, with a specialization in Earth Science for grades 7-12.
The program employs intensive mentoring to provide degree candidates with a deep understanding of scientific content and of the importance of an inquiry-based approach to learning that demonstrates the relevance of science to students' lives. All coursework is taught by doctoral-level Museum scientists and educators.
The MAT Residents, called Davis Fellows thanks to the generous founding support of Museum donor Kathryn W. Davis and the continued support of the Shelby Cullom Davis Charitable Fund, spend two summers working with scientists and educators at the Museum, one in youth programs and the other in a science practicum residency.
During the 10-month classroom residency, partner schools pair Davis Fellows with mentors—exemplary teachers selected by school principals and MAT staff. The residency includes a rotation with teachers of English Language Learners and students with disabilities. These mentored residencies provide critical clinical teaching opportunities to the Fellows, as well as the opportunity to work with and learn from experienced science educators. Course assignments completed during the program will be major components of a digital portfolio of practice, which will serve as the equivalent of a Master's thesis.
In 2015, the MAT program officially joined the Museum's New York State-accredited Richard Gilder Graduate School, with the NYS Board of Regents authorizing the Gilder School to grant the MAT degree. Residents who complete the AMNH program will be awarded a Master of Arts in Teaching (MAT) degree, with a Specialization in Earth Science for grades 7–12.
The program also offers Davis Fellows two years of induction after graduation: formal, early-career professional development and support focused on classroom management and curriculum development. Graduates commit to teaching at high-needs public schools for four years.
For more information, please visit https://www.amnh.org/learn-teach/master-arts-teaching.