Climate Week NYC 2021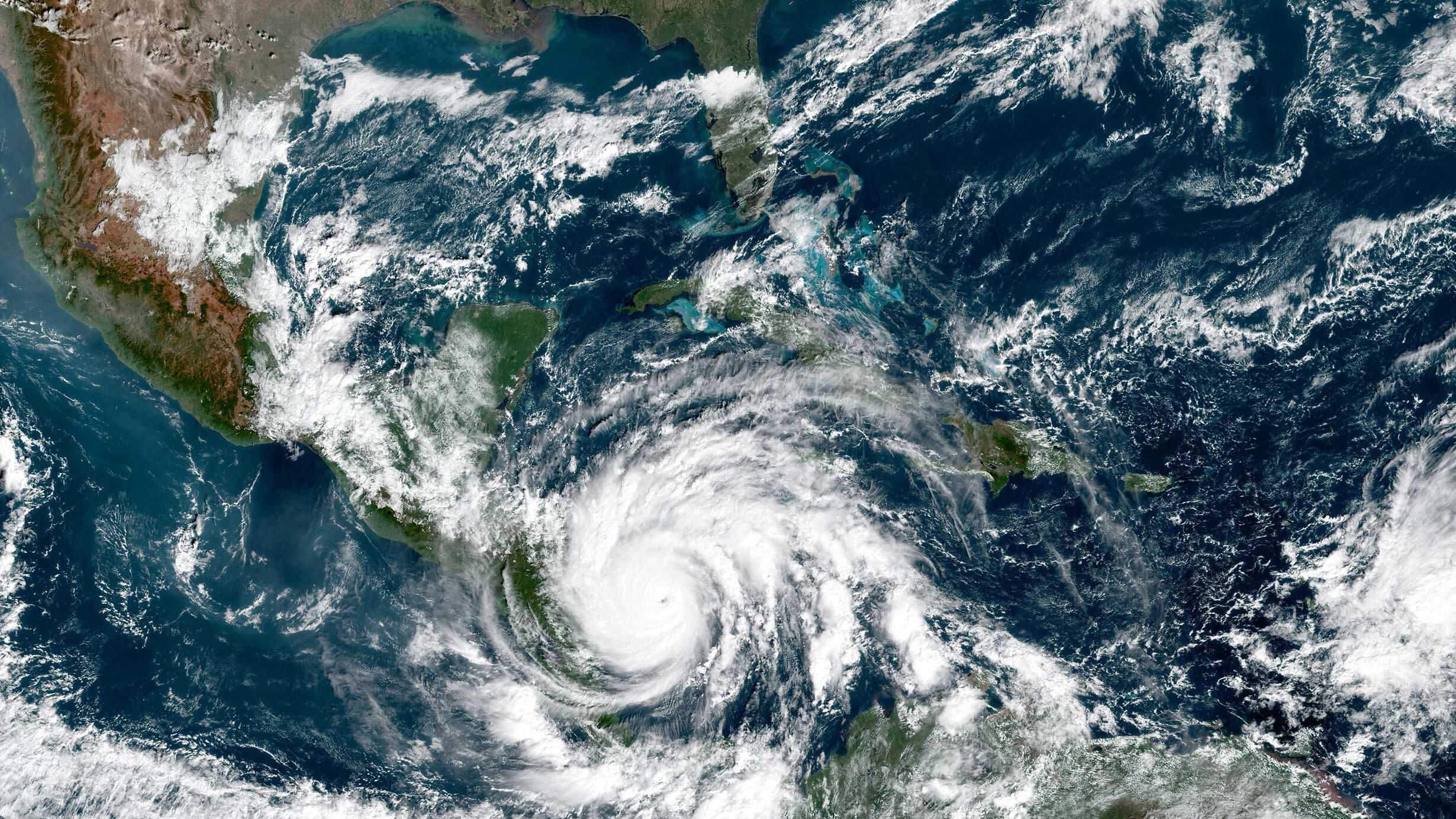 Hurricane Iota makes landfall in northern Nicaragua, November 16, 2020.
J. Stevens/NASA Earth Observatory
Join us for programs on the topic of climate change.
Programs for Climate Week NYC
September 21 | Climate Change, Shifting Cultures
September 22 | Climate Trivia
September 23 | The Omega-3! A Climate Change Musical Adventure
September 24 | Tracking Wildfires From Space
Climate Change, Shifting Cultures
What are the effects of climate change on our culture? How do we navigate new realities in efforts to both adapt to and potentially mitigate the effects of our changing climate?
In this program, a group of experts will discuss biocultural approaches to resource management, sustainability, conservation, and metrics of wellbeing. From an environmentally friendly cookbook created in the Solomon Islands to ensure sustainable practices and the survival of local food traditions to a new approach to adapting winemaking to the rising temperatures in France and shifting metrics of success in social systems in Vanuatu, this panel will present some of the most innovative projects in communities around the world who are aiming to change the way we carry on tradition and our ways of life in the face of this climate crisis.
Tuesday, September 21, at 6:30 pm ET
---
Climate Trivia
Think you know everything there is to know about climate and climate change? Prove it.
We've partnered with NYC Trivia League to create the ultimate climate change trivia game. Covering everything climate, from science to pop-culture, science fiction, and more, this quiz will see groups of family and friends playing for grand prizes including include Museum passes and the opportunity to meet some of the institution's most notable scientists.
Wednesday, September 22, at 8:15 pm ET
---
The Omega-3! A Climate Change Musical Adventure
Meet the Moose, Chinook Salmon, and Vampire Bat—animals at the forefront of telling the world about climate change, in this family-friendly live show featuring a music video for their band, The Omega-3. Celebrate the launch of their new single, a musical message created to help the world understand warming temperatures on our planet. Music by The Lobbyists, art by Jessica LaVecchia, animation by Emily Yue and Ellen Gozion, and script by Sean Pollock.
Presented in collaboration with American Lore Theater and featuring animated characters, actors, and musicians, this musical live show will tell the story of our planet's current climate and answer children's questions about why climate is changing and what everyone can do to slow climate change.
Thursday, September 23, at 3 pm ET
---
Tracking Wildfires from Space
What can we learn about wildfires, and their extensive effects on our planet, from space?
In 2020, approximately 4% of California's land burned. Most states saw a 15% increase in the number of fires. Billions of dollars were spent on fire suppression and lost homes, power, and other infrastructure.
Using OpenSpace data visualization software and wildfire data collected from NASA satellites, the Museum's Director of Astrovisualization Carter Emmart and Natasha Stavros, director of Earth Lab Analytics Hub, will take viewers on a virtual flight to understand the natural behavior of fire across multiple scales–from our solar system to our home planet, as seen from the perspective of the International Space Station, and on continents, within local communities, and in a single household candle.
Trace how trends in carbon emissions, temperature, wind, drought, and humidity paint a picture of today's wildfires and suggest a path for curbing this dangerous extreme weather phenomena in the future.
Join the YouTube livestream on Friday, September 24, at 2 pm ET.