Climate Change
October 18, 2008 — August 16, 2009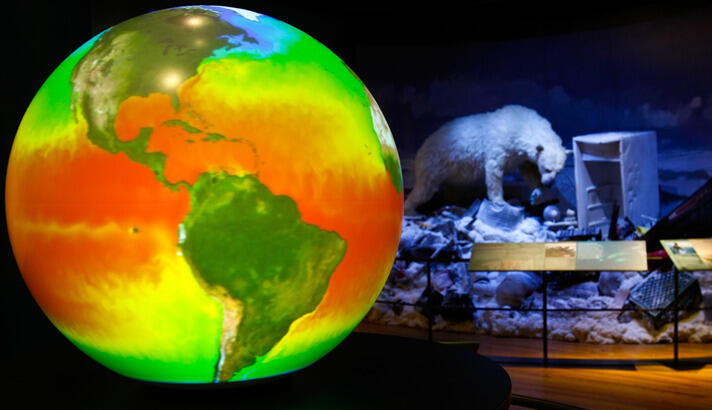 Climate Change: The Threat to Life and A New Energy Future was organized by the American Museum of Natural History, New York, in collaboration with the Abu Dhabi Authority for Culture and Heritage, United Arab Emirates, The Cleveland Museum of Natural History, The Field Museum of Chicago, Instituto Sangari, São Paulo, Brazil, Junta de Castilla y León, Spain, Korea Green Foundation, Seoul, Natural History Museum of Denmark, Copenhagen, Papalote Museo del Niño, Mexico City and Saint Louis Science Center. See the full list of collaborators.
Climate Change at the American Museum of Natural History is proudly presented by Bank of America.
Major support has also been provided by The Rockefeller Foundation.
Additional support for Climate Change and its related educational programming has been provided by Mary and David Solomon, the Betsy and Jesse Fink Foundation, the Linden Trust for Conservation, and the Red Crane Foundation.