Episode One: 33 Million Things
A research collection is a place of discovery. You can walk around the corner and see something no one's quite observed that way before.
Inside the Museum's Scientific Collections
From centuries-old specimens to entirely new types of specialized collections like frozen tissues and genomic data, the Museum's scientific collections (with more than 33,430,000 specimens and artifacts) form an irreplaceable record of life on Earth, the span of geologic time, and knowledge about our vast universe.
Invertebrate Zoology
Non-vertebrates make up more than 90 percent of all living animal species, so it's not surprising that the largest Museum collection resides in the Division of Invertebrate Zoology. Among the more than 23 million specimens, the single largest component is Alfred Kinsey's—yes, sex researcher Alfred Kinsey's—collection of Cynipidae, or gall wasps. Numbering some 7.5 million specimens, it was donated to the Museum in 1958 by his widow.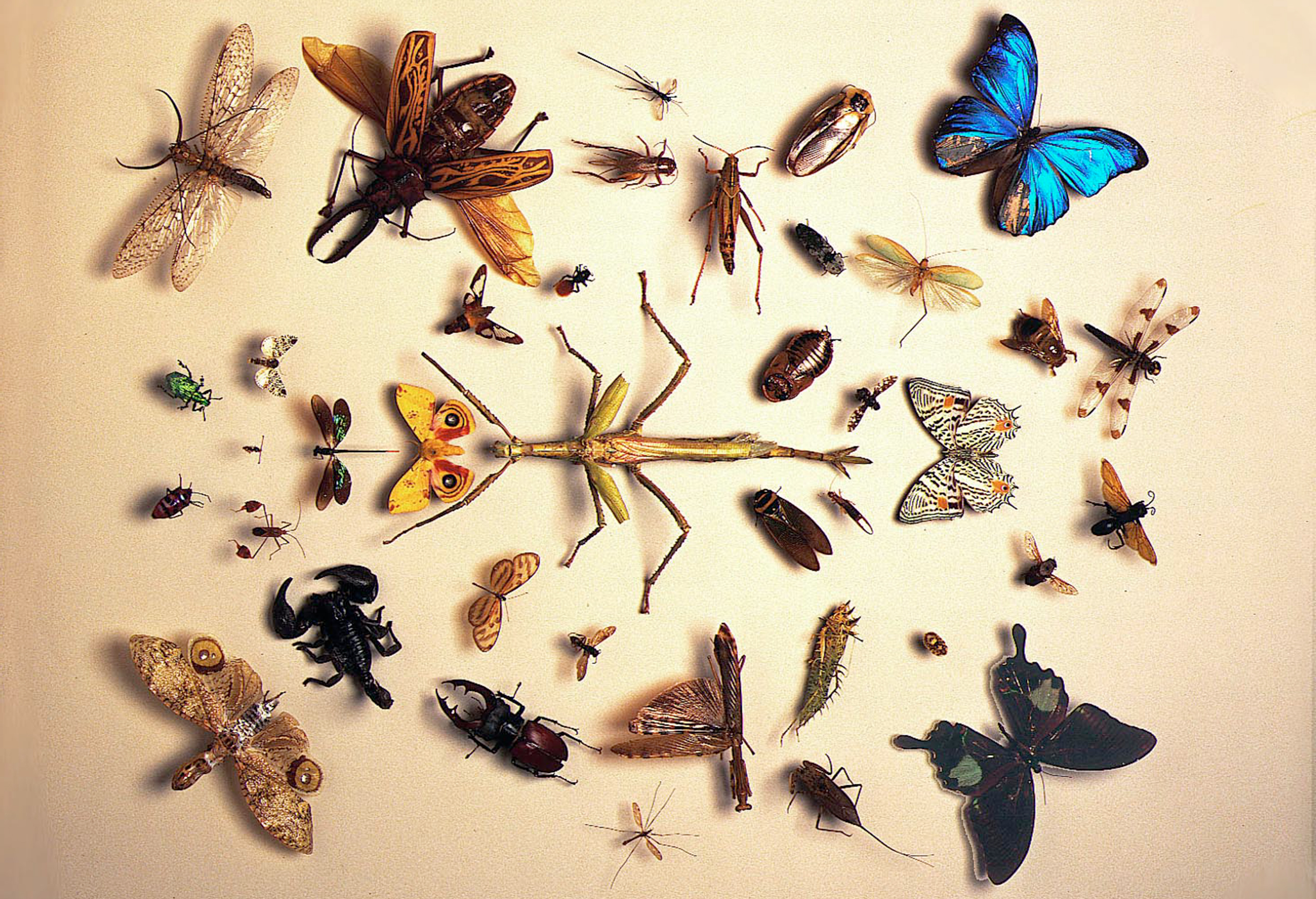 Paleontology
Dinosaurs are among the Museum's biggest attractions—but the T. rex, the duck-billed mummy, and their prehistoric peers on the fourth floor are just a tiny fraction of the largest collection of dinosaurs in the world. The paleontology collection is also notable for its fossil mammals, the largest collection of its type in the world, and for its vast invertebrate holdings, which recently grew by about 540,000 marine fossils thanks to a donation of the Mapes collection by Ohio University.
Vertebrate Zoology
Split among four departments—Ichthyology (fishes), Ornithology (birds), Mammalogy (mammals), and Herpetology (reptiles and amphibians)—the vertebrate collections house more than 3.5 million specimens that range in scale from tadpoles to ostriches, elephants, and whales. Among the species represented are such rare animals as coelacanths and extinct species including the dodo and Tasmanian wolf.
Anthropology
Physical Sciences
Holdings in these collections range from volcanic rocks from Vesuvius to meteorites from Mars to minerals and gems that have been part of the Museum's collection since its founding in 1869. Not included in the numbers below—but key resources for scientific research at the Museum—are the observations and simulations of the Museum's astrophysicists.
Ambrose Monell Cryo Collection
There are shelves, there are jars, and then there are liquid nitrogen-cooled vats. That's how the Museum's Ambrose Monell Cryo Collection, which began operations in 2001, maintains frozen tissue specimens at temperatures below -150° Celsius. Since 2009, the AMCC has also housed a special collection of tissues from endangered and threatened species for the United States National Park Service.
NEW EPISODES PREMIERING MONTHLY