Shelf Life 01: 33 Million Things
MIKE NOVACEK (Senior Vice Present and Provost of Science): When I was seven years old, my hero was Roy Chapman Andrews. He wrote all these kids' books—All About Dinosaurs, All About Strange Beasts of the Past, which included fossil mammals.
In those books there were images of the Museum—the allosaurus and the mammoth. I never saw that as a kid because I grew up in LA, but I came here as a graduate student to work in the collections and the first thing I had to do was see those specimens on display and they were just the way they were in Roy Chapman Andrews' books.
I'm Mike Novacek, Senior Vice Present and Provost of Science and I'm also a curator of Paleontology.
PRODUCER: Give me one example of something in the collection.
NANCY SIMMONS (Curator-in-Charge, Department of Mammalogy): 131 frog-eating bats.
PAUL SWEET (Collection Manager, Department of Ornithology): 3 great auks.
BUSHRA HUSSAINI (Senior Museum Specialist, Division of Paleontology): 34,140 specimen lots of Cretaceous mollusks.
MIKE SHARA (Curator, Department of Astrophysics): 40 terabytes of data, representing images of stars, planets, and galaxies, and simulations of star clusters.
JULIE FEINSTEIN (Collection Manager, Ambrose Monell Collection for Molecular and Microbial Research): 86,881 samples of frozen tissue and DNA.
RADFORD ARRINDELL (Senior Museum Specialist, Department of Ichthyology): We have five coelacanths in the collection.
DENTON EBEL (Curator, Division of Earth & Planetary Sciences): We have 12 meteorites from Mars.
EUNSOO KIM (Associate Curator, Division of Invertebrate Zoology): We have about 70 live microbial cultures.
PETER WHITELEY (Curator, Division of Anthropology): 1,235 moccasins from all parts of native North America.
NOVACEK: There are about 200 scientists working here and there are about 33 million things in the collection. Included in that are Anthropology, Paleontology, Vertebrate, and Invertebrate collections, a rock and gem collection, and the digital collection that's being amassed by our astrophysicists. We also have our new frozen tissue collection, used not only by our scientists for DNA sequencing, but also scientists from all over the world. It's the 21st century museum collection.
SCOTT SCHAEFER (Dean of Science and Curator, Department of Ichthyology): I guess I've always been a collector from the early days. I had baseball cards. I had stamps, coins, model cars. But interestingly even though I had fish and aquaria it didn't evolve into, "Well, let's preserve these things and keep them in the basement forever."
My name is Scott Schaefer. I'm Curator of Ichthyology and the Associate Dean of Science for Collections.
It wasn't until I became interested in ichthyology that I found out, yeah, folks spend a lot of time and a lot of effort to build and maintain zoological collections in this way.
Collections are important because they often represent the structure and the fabric of the science that exists out in the real world.
We go to a lot of trouble and a lot of expense to acquire collections, but we also have to spend equal if not greater effort and expense to keep them in pristine condition. We have collections in this museum that are pushing 200 years old and in many cases, they maintain their research value throughout that period of time.
So, it still is today just as essential to collect and acquire specimens as it was 145 years ago when the Museum began building collections.
NOVACEK: You can make new discoveries in collections just like you can out in the field. You can walk around the corner and see something that no one's quite observed that way before—describe a new species or a new feature that's important to science.
I never think of these things as dead. I mean, they seem to be vividly living with us. I just think of them as kind of old. Like hundreds of millions of years old, in some cases. But there's still a liveliness and a connection that's extremely, extremely powerful.
A research collection is a place of discovery. You can walk around the corner and see something no one's quite observed that way before.
- Michael Novacek, Provost of Science and Curator, Division of Paleontology
Inside the Museum's Scientific Collections
From centuries-old specimens to entirely new types of specialized collections like frozen tissues and genomic data, the Museum's scientific collections (with more than 33,430,000 specimens and artifacts) form an irreplaceable record of life on Earth, the span of geologic time, and knowledge about our vast universe.
Invertebrate Zoology
Non-vertebrates make up more than 90 percent of all living animal species, so it's not surprising that the largest Museum collection resides in the Division of Invertebrate Zoology. Among the more than 23 million specimens, the single largest component is Alfred Kinsey's—yes, sex researcher Alfred Kinsey's—collection of Cynipidae, or gall wasps. Numbering some 7.5 million specimens, it was donated to the Museum in 1958 by his widow.
Paleontology
Dinosaurs are among the Museum's biggest attractions—but the T. rex, the duck-billed mummy, and their prehistoric peers on the fourth floor are just a tiny fraction of the largest collection of dinosaurs in the world. The paleontology collection is also notable for its fossil mammals, the largest collection of its type in the world, and for its vast invertebrate holdings, which recently grew by about 540,000 marine fossils thanks to a donation of the Mapes collection by Ohio University.
Vertebrate Zoology
Split among four departments—Ichthyology (fishes), Ornithology (birds), Mammalogy (mammals), and Herpetology (reptiles and amphibians)—the vertebrate collections house more than 3.5 million specimens that range in scale from tadpoles to ostriches, elephants, and whales. Among the species represented are such rare animals as coelacanths and extinct species including the dodo and Tasmanian wolf.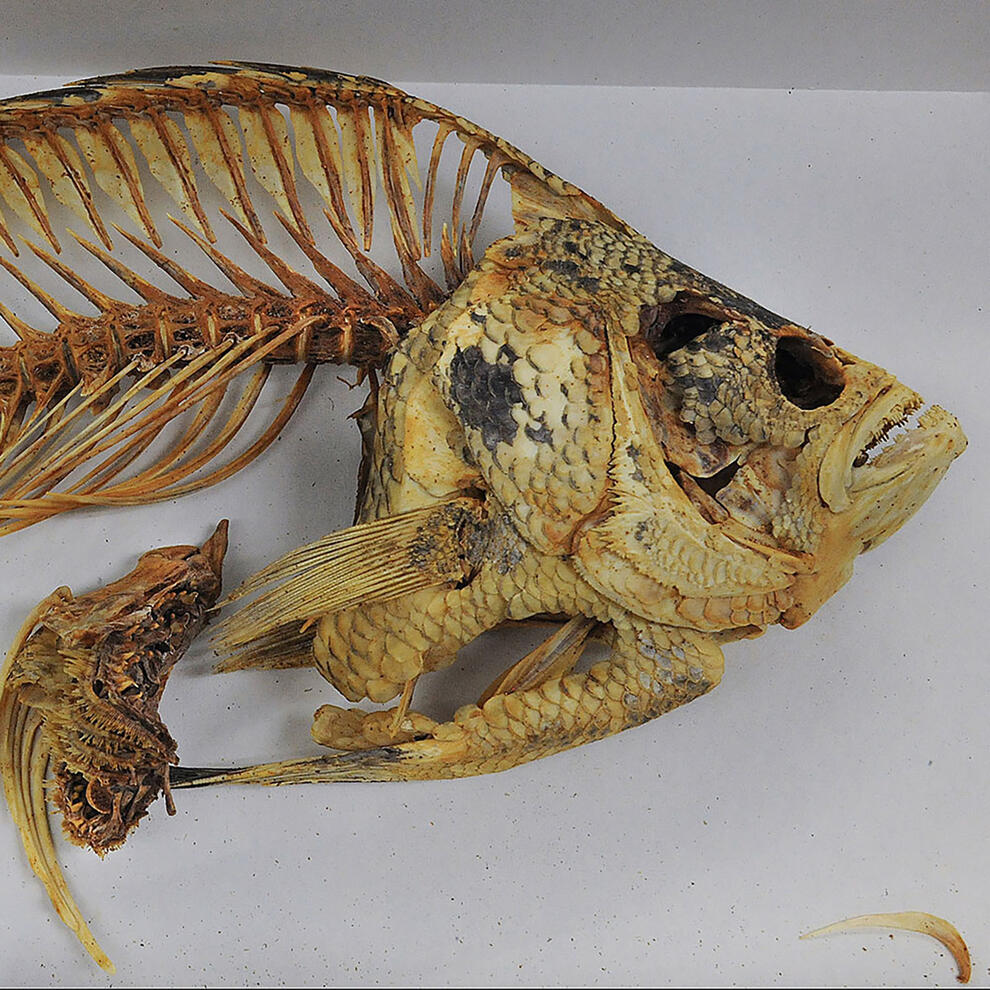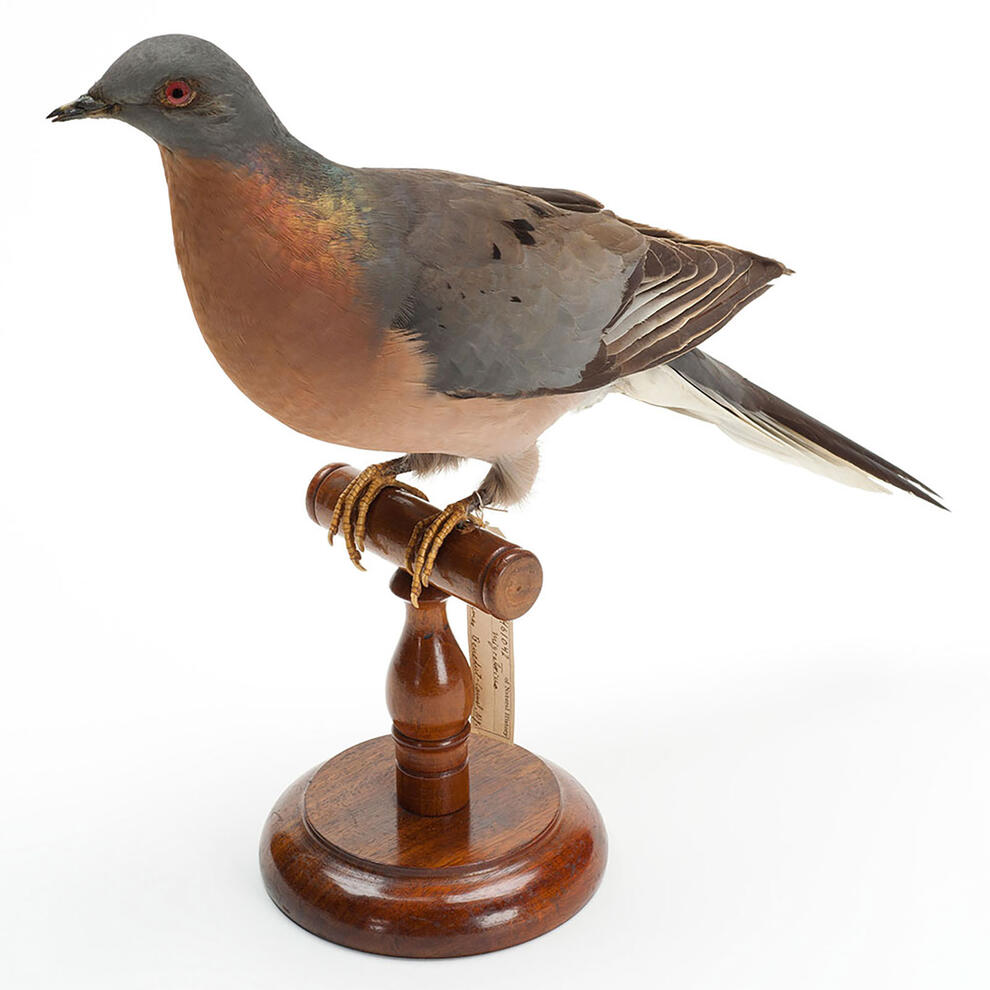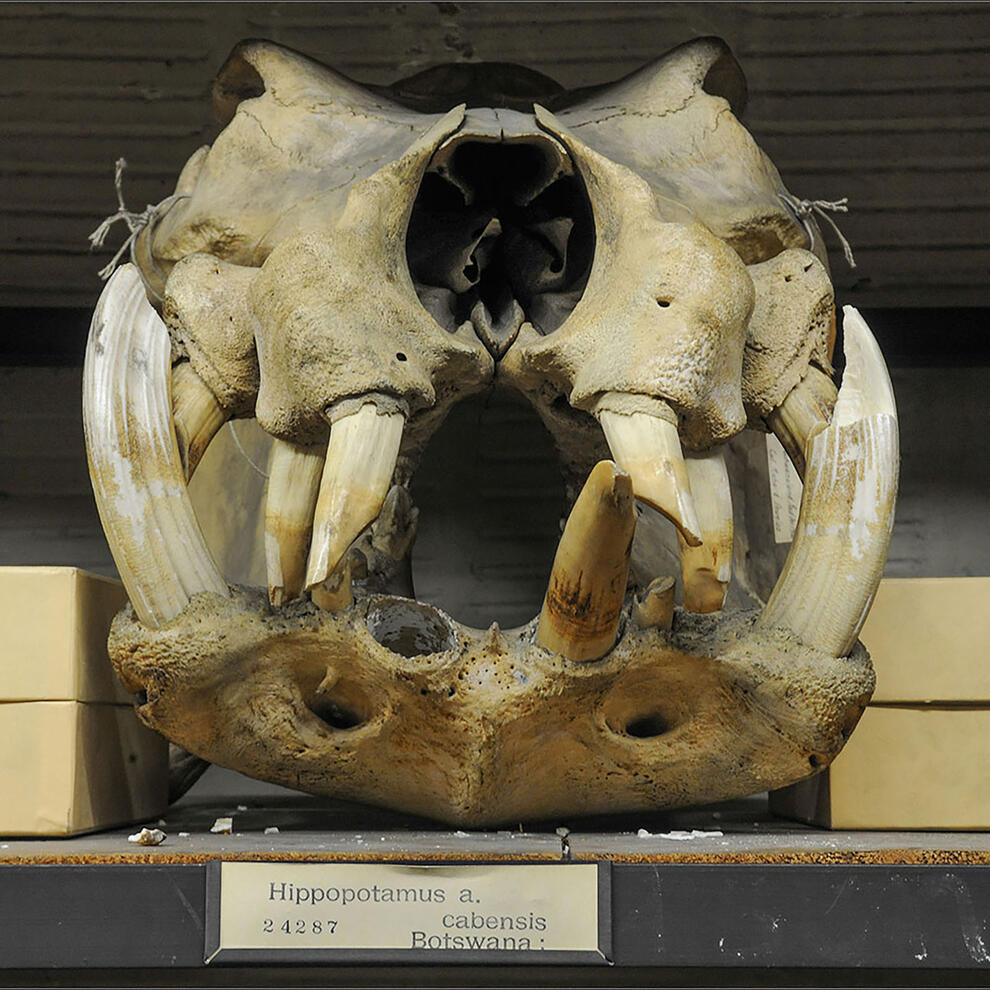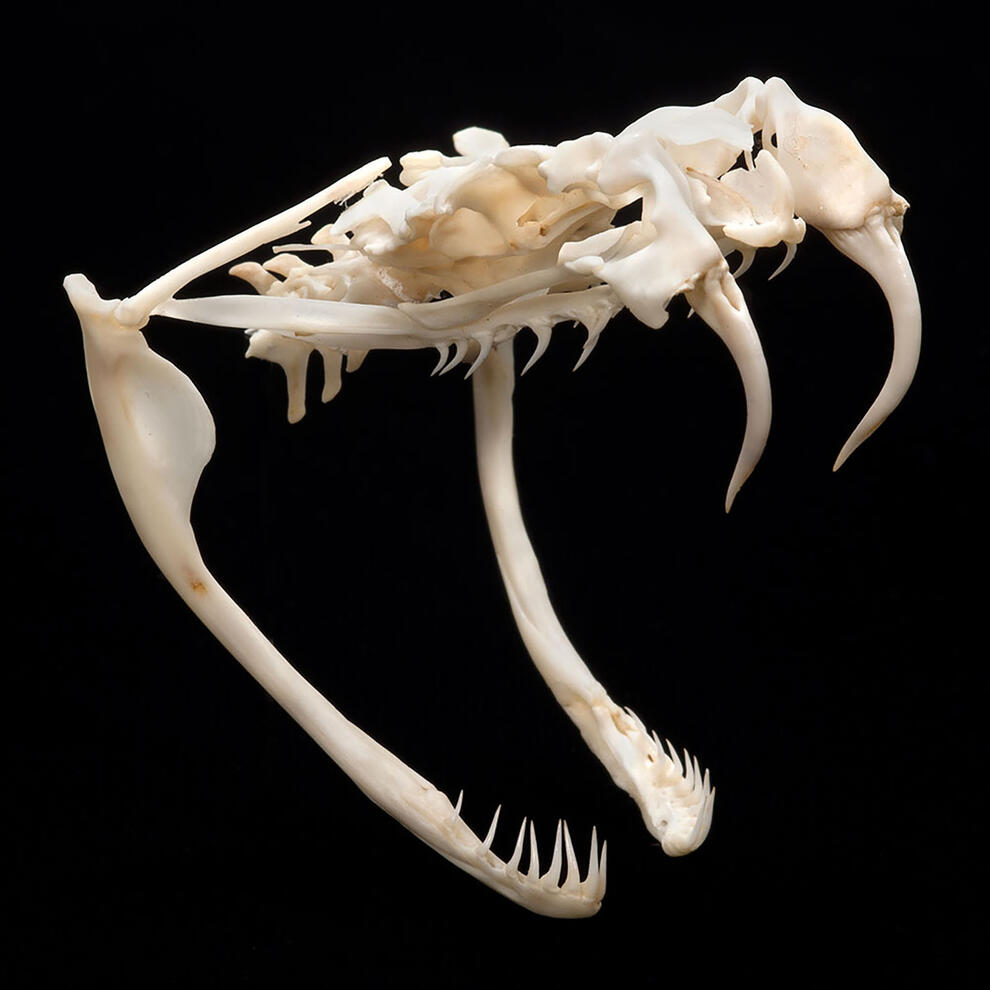 Anthropology
More than half a million objects amassed over more than 140 years include significant archaeological collections from the Americas, including some of the oldest textile fragments found in the New World, as well as extensive ethnological collections from North America, Africa, Asia, and Oceania.
Physical Sciences
Holdings in these collections range from volcanic rocks from Vesuvius to meteorites from Mars to minerals and gems that have been part of the Museum's collection since its founding in 1869. Not included in the numbers below—but key resources for scientific research at the Museum—are the observations and simulations of the Museum's astrophysicists.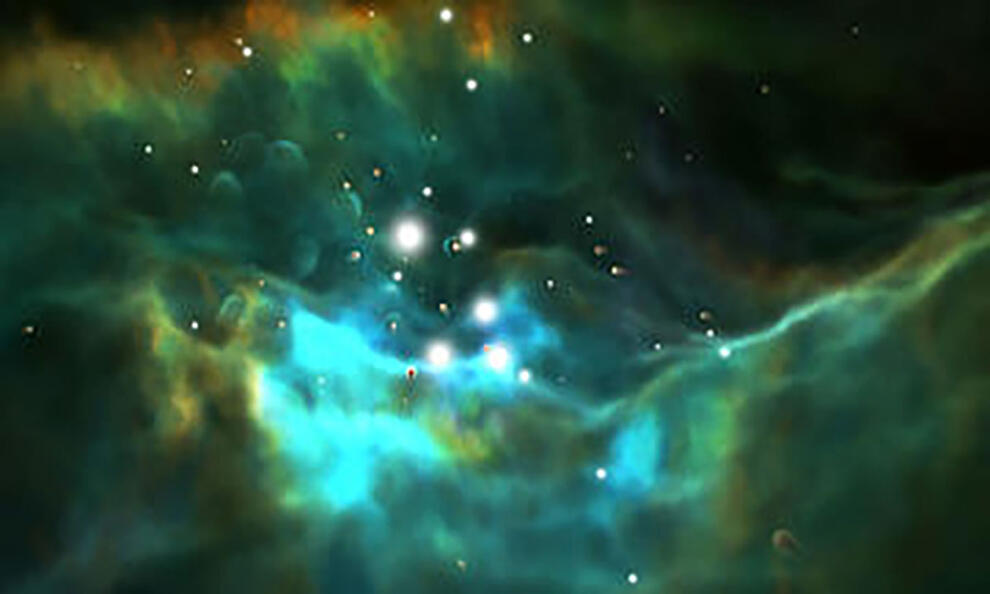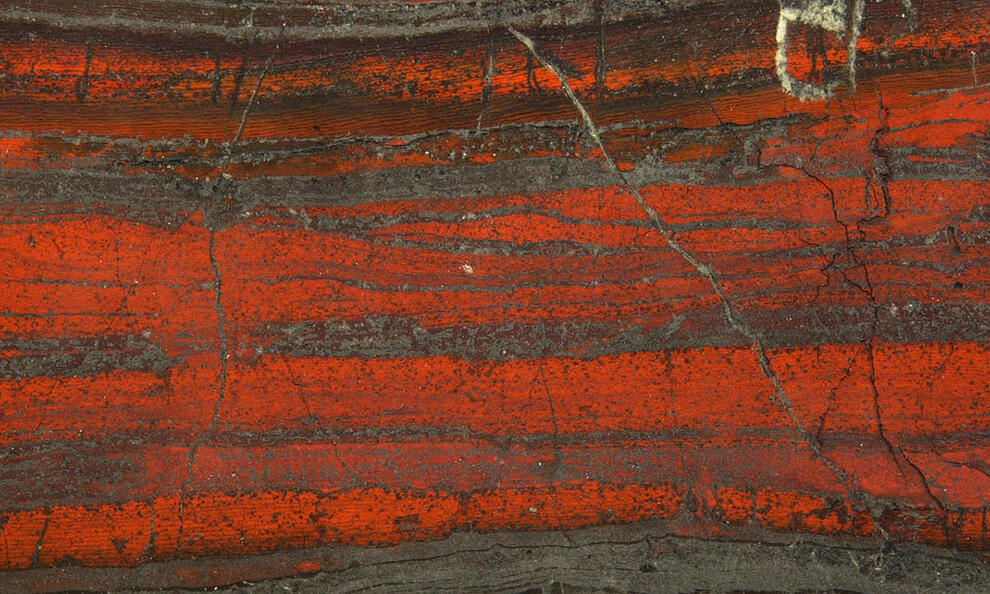 Ambrose Monell Cryo Collection
There are shelves, there are jars, and then there are liquid nitrogen-cooled vats. That's how the Museum's Ambrose Monell Cryo Collection, which began operations in 2001, maintains frozen tissue specimens at temperatures below -150° Celsius. Since 2009, the AMCC has also housed a special collection of tissues from endangered and threatened species for the United States National Park Service.