New Science, New Solutions: Leadership, Economics, and Governance Under Climate Change
Part of New Science, New Solutions
Wednesday, March 20, 2019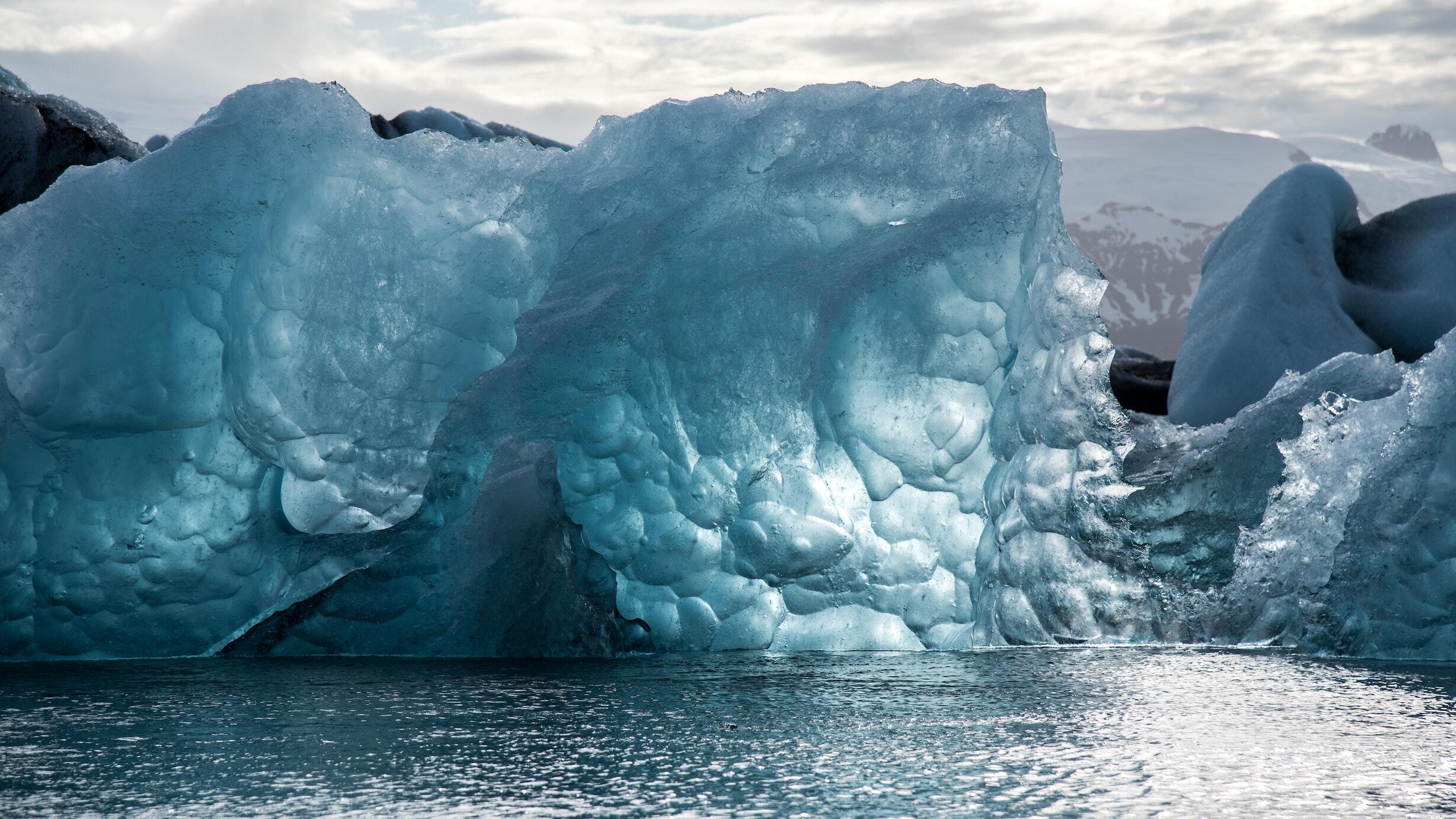 What will we need to meet the challenges of climate change? What type of leadership, economic, and governance models will be required? These questions are more pressing than ever, as scientists report that the pace of climate change is faster than anticipated and as we begin to experience its catastrophic effects, including displacement of human populations, species extinction, and crop losses.
Join a diverse panel of experts as they discuss new science and new policy, as well as their recommendations for mitigating climate change across the globe.
Meet the Panelists
19-year-old activist Vic Barrett is fighting hard for a future for all of us. Barrett witnessed the reality of climate change firsthand, as he was among the many impacted by the climate change fueled superstorm, Hurricane Sandy in 2012, which left his family and school without power. Barrett became involved in activism in high school by becoming a member of Global Kids, an organization that focuses on developing leadership skills for youth. Barrett then became a Fellow with the Alliance for Climate Education and spoke at the COP21 UN Conference on Climate Change in Paris in 2015, at the age of 15. Barrett was among 400,000 participants in the People's Climate March in NYC and delivered a speech at the United Nations General Assembly in support of sustainable development goals. With all of these achievements under his belt before age 18, Barrett set his eyes on his biggest target to date: The federal government. Barrett is among 21 youth activists between the ages of 10 and 21 who are actively suing the government to take action on climate change in Juliana vs. United States. The suit states that the government violated youth rights by allowing activities that harmed the climate, and are asking for progressive changes to current carbon dioxide emissions. Barrett understands that it is his generation that will be impacted by the policies and decisions of older generations refusing to combat climate change, and make meaningful changes towards a sustainable environment. Most recently, Vic attended COP24 in Katowice, Poland in order to bring in the voices of frontlines communities and took part in acts of protest to highlight the voices of those most vulnerable. Vic is currently studying Political Science and Environmental Studies with a full-ride to the University of Wisconsin-Madison.
Erle Ellis is Professor of Geography and Environmental Systems at the University of Maryland, Baltimore County (UMBC) where he directs the Laboratory for Anthropogenic Landscape Ecology. His research investigates the ecology of human landscapes at local to global scales to inform sustainable stewardship of the biosphere in the Anthropocene. His recent work examines long-term changes in Earth's ecology produced by human societies (anthroecology; anthromes). Other projects include online tools for global synthesis of local knowledge (GLOBE) and inexpensive tools for mapping landscapes in 3D (Ecosynth). He is a member of the Anthropocene Working Group of the International Commission on Stratigraphy, a Fellow of the Global Land Programme and a Senior Fellow of the Breakthrough Institute. He teaches environmental science and landscape ecology at UMBC, and has taught ecology at Harvard's Graduate School of Design. His first book, Anthropocene: A Very Short Introduction was published by Oxford University Press in 2018.
Afua Bruce is the director of engineering for New America's Public Interest Technology program. Bruce joins New America after spending several years working in the Federal government—at the White House and at the FBI. Under the Obama Administration, Bruce served as the executive director of the Office of Science and Technology Policy's National Science and Technology Council at the White House. In this role, she oversaw 100 different Federal inter-agency working groups, tackling challenges on environment, and sustainability, homeland and national security, science, technology, and STEM education. While at the FBI, Bruce held a variety of strategy and program management positions for the FBI's science and technology. She led work on data challenges, technical project management, process improvement, and strategic change for the Bureau's engineering, lab, and financial programs. Prior to joining the Federal government, Bruce was a software engineer at IBM. Bruce holds a degree in computer engineering from Purdue University, and an MBA from the University of Michigan.
Spencer Glendon grew up in Michigan obsessed with the decline and trauma of nearby Detroit. He has spent the last 30 years researching and working in systems and societies that work poorly and work well, from old Ford factories to fledgling Russian banks and from small businesses on Chicago's South Side to high finance in the US and China. He has a BS in Industrial Engineering and a PhD in Economics with a focus on economic history and cities. For the last several years Spencer has been working to help people and markets understand the probable futures that climate change will bring. Our society and its physical, economic, and social infrastructure are built on the climate stability of the last millennia. Spencer is working to highlight the many assumptions inherent in our lives and expectations that will be violated by a warming world and to accelerate efforts to understand, imagine, and prepare for a very different future. He is a Senior Fellow at the Woods Hole Research Center.
Larry McDermott is Algonquin from Shabot Obaadjiwan First Nation, and is the Executive Director of Plenty Canada. Larry is currently a member of numerous organizations including the International Indigenous Forum for Biodiversity the Canadian Environmental Network, UNESCO, and the Ontario Recovery Strategy for the American Eel. A former three-time Mayor and long-time council member of Lanark Highlands, was the first Chair of the Rural Forum of the Federation of Canadian Municipalities, was a Commissioner for the Ontario Human Rights Commission, and was on the Ontario Species at Risk Public Advisory Committee. Larry also served as a comprehensive claim representative for Shabot Obaadjiwan First Nation, is a certified tree marker and butternut assessor, and holds other environmental certifications. He has also received an Honorary Doctorate of Laws from the University of Guelph. Larry was a humble student for many years of the late Algonquin Elder, Grandfather William Commanda, who created the Circle of All Nations organization. Larry lives in a 170-year-old log home on 500 acres of biologically diverse Algonquin land along the Mississippi River with his wife Nancy.
Ana Luz Porzecanski is a conservation biologist with experience in scientific research, science education, teaching, professional training, and capacity development at multiple scales. Her primary interest is understanding biodiversity and how to sustain it effectively for the future. She obtained her undergraduate degree in biological sciences from the Universidad de la República, Uruguay, and her Ph.D. from Columbia University, where she carried out research on the systematics and historical biogeography of South American aridland birds, as well as on international environmental policy issues. She has 15 years of experience coordinating and leading conservation capacity development projects, designing teaching materials for university professors and conservation professionals, and leading professional development for diverse educator audiences in Latin America, Africa and the United States. Dr. Porzecanski also teaches courses in conservation biology and evolution at Columbia University and New York University.
Paavo Järvensivu is a researcher of economic culture, working at the multidisciplinary BIOS Research Unit, based in Helsinki, Finland. He is also a board member in the University of the Arts Helsinki (2018-). Since finishing his PhD on organizational cultures at the Aalto University School of Economics in 2010, he has engaged in transdisciplinary projects with artists, philosophers and natural and social scientists in order to construct cultural, economic and political solutions to the ever-deepening global environmental crisis. One of the driving questions for him has been: how is it that the material world, with all its diverse beings and relations, seems so disconnected from our everyday lives, even though our culture is said to be "materialistic"? This disconnection is most obvious in the political and economic spheres, which are driven almost solely by economic abstractions. Järvensivu is the editor-in-chief of the Mustarinda magazine and has co-curated exhibitions, planned and taught university courses and organized various events and workshops. His book 'Abundant Money in a World of Scarce Resources' was published (in Finnish) in early 2016.
Read More
Watch More
This lecture is generously supported by the Abel Shafer Public Program Fund, a fund created by the Arlene B. Coffey Trust to honor the memory of Abel Shafer.
This program is presented in collaboration with the Museum's Center for Biodiversity and Conservation.