Lepidoptera Course at SWRS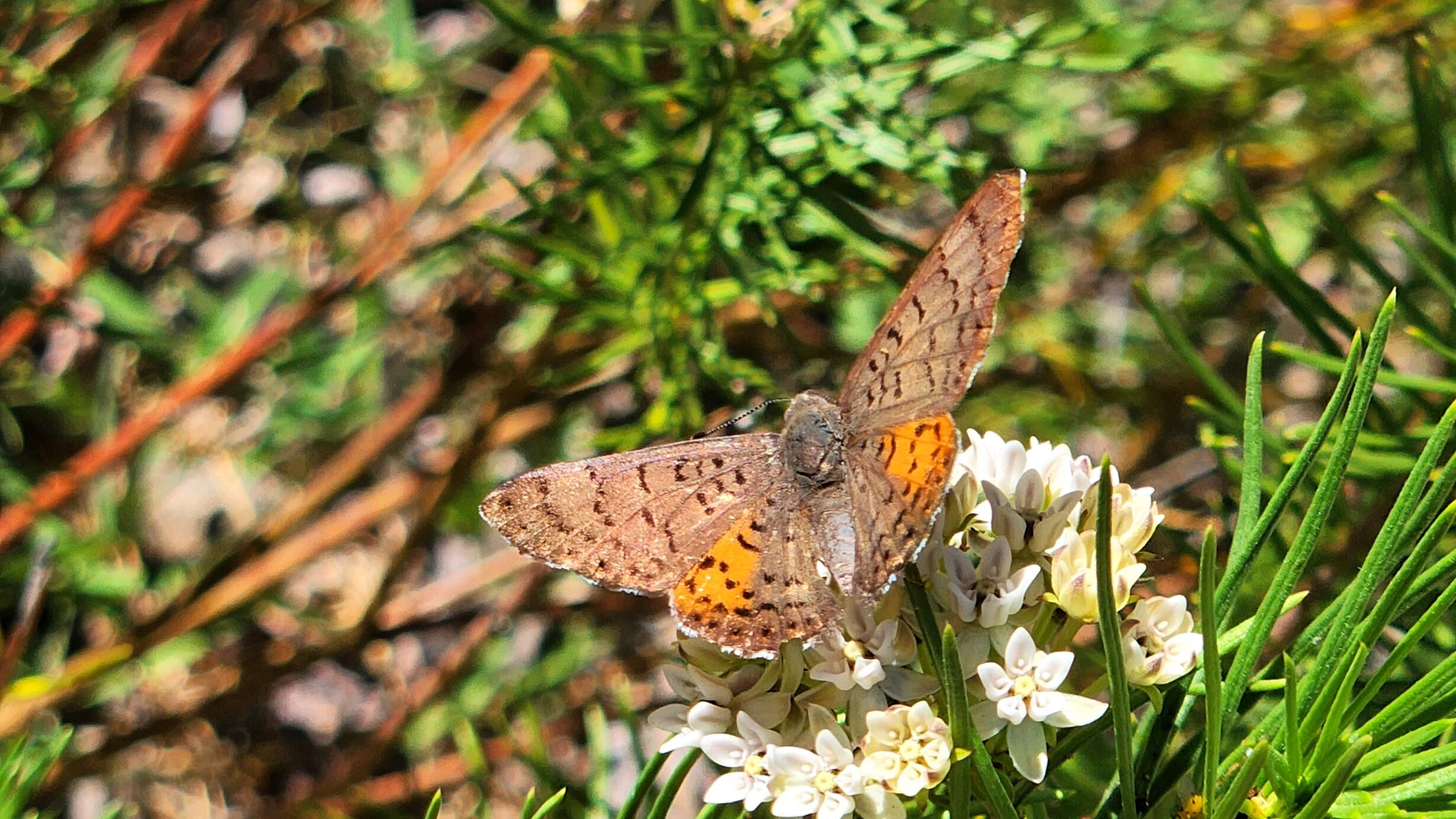 Apodemia ares - Ares Metalmark
Courtesy of Laura Paulson
The course is designed for students, amateur naturalists, conservation biologists, and other biologists who have an interest in learning more about butterfly and moth taxonomy.
Taxonomy, ecology, and field identification of Lepidoptera in southeastern Arizona will be emphasized. Lectures will include background information on the biology of animal pollinators. Field trips will provide participants with collecting, sampling, and observation techniques. The lab portion of the course will include instruction on specimen identification, preparation, and labeling.
Offered in partnership with the California Academy of Sciences. Review their lepidoptera resources and galleries from past courses.
Dates
August 4-14, 2023
Instructors
John Brown, Instructor
Richard Brown, Instructor
Chris Grinter, Instructor
Ron Rutowski, Instructor
Bruce Walsh, Organizer
Ray Nagle, Visiting Instructor
Laura Gaudette, Visiting Instructor
Sangmi Lee, TBD
Charley Eiseman, TBD
Tuition and Payment
$1,750 fee covers tuition, shared dormitory housing, and meals. After February 1, and upon acceptance, a $100 deposit is required to reserve your place in the course. The balance payment must be made upon arrival at SWRS.
Cancellation Policy: With at least 45 days advance notice from the course start date, deposits will be refunded, less a $20 cancellation fee. No deposits will be refunded with less than 45 days notice.
Payment can be made with a personal check, certified check, or money order, made payable to SWRS.

Credit card payments are also possible but we ask that you keep in mind that the Station is a non-profit organization and fees for credit card charges continue to increase.
If you reside outside the United States: please submit your payment in the form of a certified check, money order, or bank transfer in U.S. Dollars or email

[email protected]

to obtain details for a bank transfer to SWRS.
Transportation
Costs for travel to SWRS are to be borne by all participants. As participants register, we can facilitate participants contacting each other to carpool to and from the station.
Application
Please email [email protected] to request an application.