Birding and Nature Tours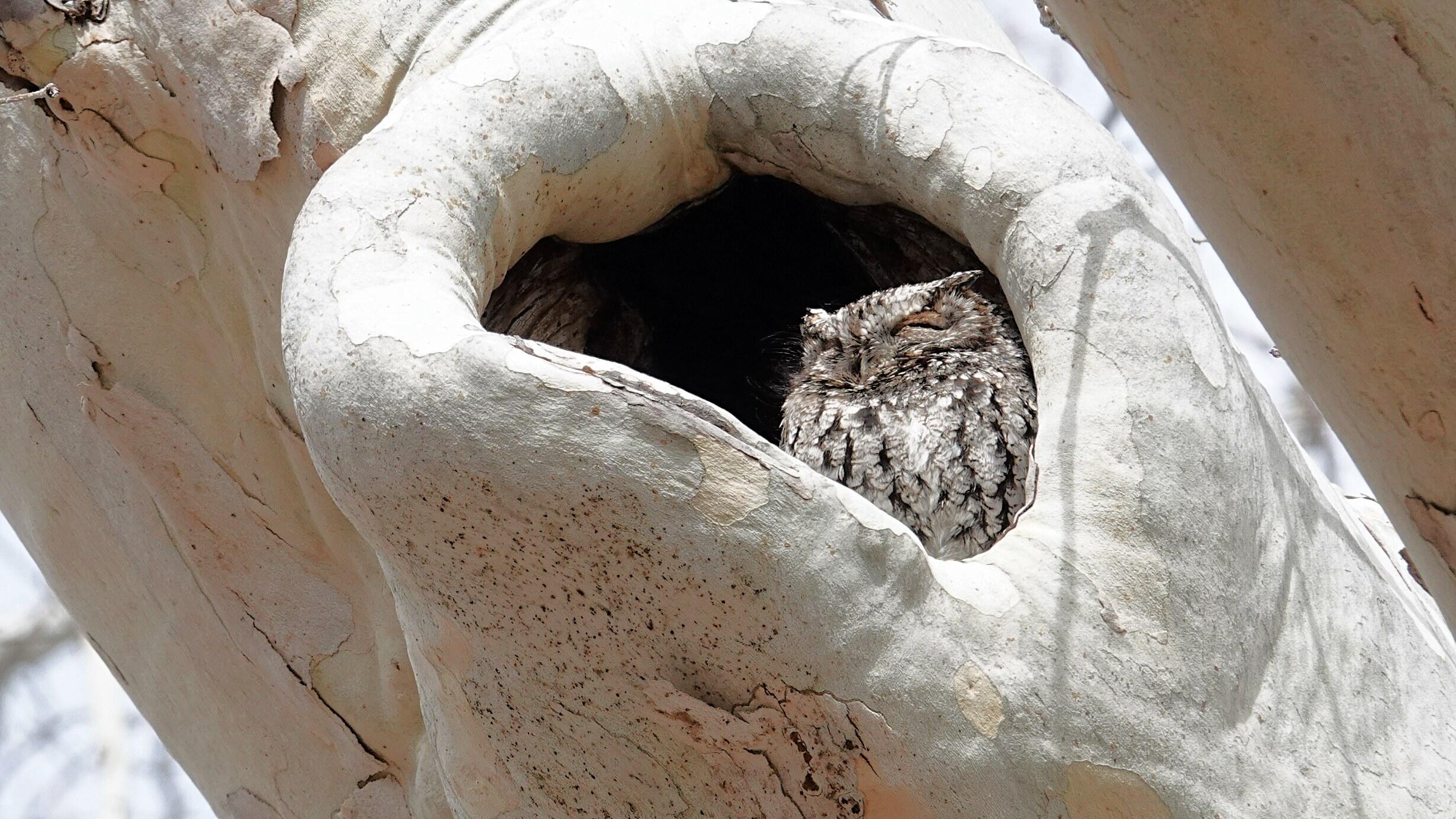 Megascops trichopsis - Whiskered Screech-Owl
Courtesy of Laura Paulson
The Chiricahua Mountains of southeast Arizona offer some of the best birding in the US!
Spring Migration Birding Tour:
April 23–29 and May 14–20, 2023
Our six-night spring tours will concentrate on spring migration and endemic birds of the Sky Islands. On this tour, you may see more passage migrants such as Hermit Warbler, Townsend's Warbler, and Cassin's Vireo.
(Note: The April and May tours are currently full. Please feel free to request to be put on a waiting list. The September tour still has spots available but we recommend you book soon!)
Monsoon Birding and Nature Tour:
September 3–9, 2023
In the fall six-night tour, in addition to birds, we will attempt to capitalize on the abundant flora and fauna as a result of the summer monsoon rains. Many plants and insects can only be seen during this time of year.
All Tours:
$1,500 per person with shared accommodation (single participants may be assigned a roommate of the same gender, if they desire)
$1,600 per person with private accommodation
After February 1, and upon acceptance, a $100 deposit is required to reserve your place on the tour. The balance payment must be made upon arrival at SWRS.
Cancellation Policy: With at least 45 days advance notice from the start date, deposits will be refunded, less a $20 cancellation fee. No deposits will be refunded with less than 45 days notice.
Payment can be made with a personal check, certified check, or money order, made payable to SWRS.

Credit card payments are also possible but we ask that you keep in mind that the Station is a non-profit organization and fees for credit card charges continue to increase.
If you reside outside the United States, please submit your payment in the form of a certified check, money order, or bank transfer in U.S. Dollars or email

[email protected]

to obtain details for a bank transfer to SWRS.
Double or single occupancy in our comfortable "triplex" cabins.
Round trip transportation from the Tucson airport, and to local birding sites during the tour.

We will have one pick-up time (Noon-1 pm) on the first scheduled day of each tour. The trip leader is usally at the airport a little earlier than that, and departing the airport by 1 pm should allow for everyone to be settled in at the Station in time for dinner!
After breakfast on the final day of the tour, the van will return participants to the airport by 1pm.
Participants may want to consider purchasing flight insurance.
It is also possible to bring your personal or rental car to the Station. Get Directions.

All meals. Breakfast, lunch, and dinner will be taken in the SWRS dining area when onsite or nearby; hearty sack lunches and bottled water will be packed for day field trips.
Professional guide and all park entrance fees.
A gift bag full of goodies, coupons, and more.
Location: Cave Creek Canyon in the Chiricahua Mountains and a variety of habitats in the surrounding area.
Moderate level of endurance required. Tour participants will be walking on designated trails on and off Forest Service Property. Trails consist of uneven surfaces and are composed mostly of soil and some small rocks. Moderate slopes can be encountered on some trails. We suggest hiking boots or some type of hiking footwear when on the birding trails. A van will deliver participants to most trail heads where participants will begin their hike.
To ensure individual attention, each tour is limited to 10 people.
To reserve a space on one of our tours download and fill out the application form, and then mail or email your application to the Station.
Please call 520-558-2396, or email s

[email protected]

to check for availability before sending your deposit.
Please bring a flashlight, good walking shoes, light sweater for nights, sunscreen, hat, binoculars, camera, raingear, bug repellent, and sunglasses, camera if you have one.
Parking and Wireless Internet at the Research Station is free. If you do not have a laptop, you may use our guest computer in the dining hall porch for email at no extra charge.
The Southwestern Research Station is a multicultural organization and committed to the goal of ensuring equal opportunity employment and program delivery.
The Southwestern Research Station is a permittee of the Coronado National Forest.
What People Say
"Absolutely fantastic, life changing experience...P.D. possesses a rare combination of being an expert in the field.. while also being incredibly personable, professional..." "The knowledge P.D. has about plants and animals was very nice. Banding hummingbirds was a chance of a lifetime and wonderful. Words cannot describe the food. Staff was very helpful."