Our Wildlife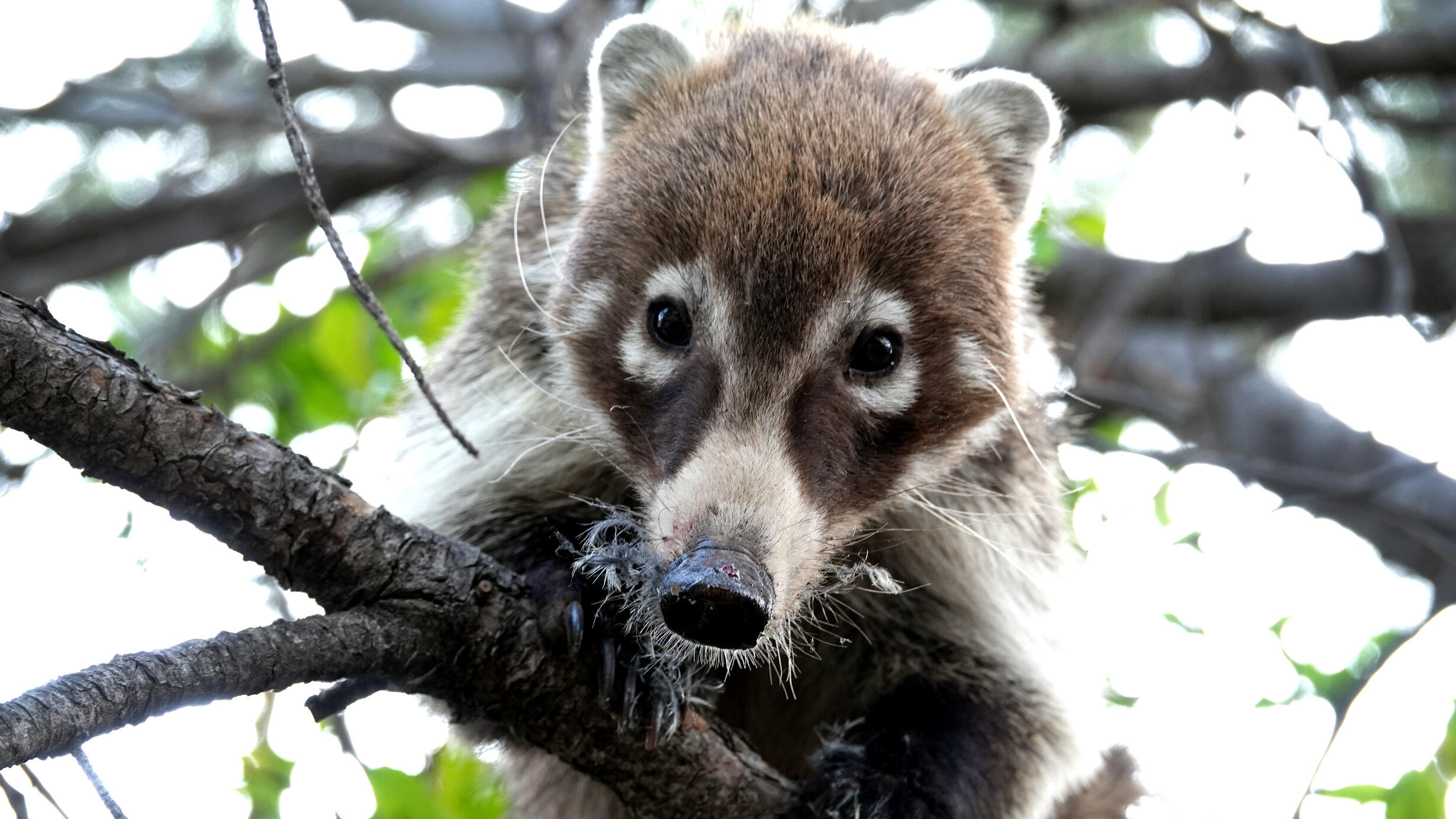 Nasua narica - White-nosed Coatimundi
© Courtesy of Laura Paulson
Perhaps you come seeking to pad your birding life list with specialties like Elegant Trogon, Blue-throated Mountain-gem, and Mexican Chickadee, or you hope to glimpse a band of White-nosed Coatis waving long tails as they disappear into vegetation, or to witness a nursing "red" among a squadron of Collared Peccories. Maybe you want to study the fantastic array of reptile, amphibian, bat or insect species found here. Whatever your reason, wildlife biodiversity is one of the top reasons to visit the Station, and both its mountain and desert basin surrounds. Below is a small selection of the vast array of species who make their home near us.
Birds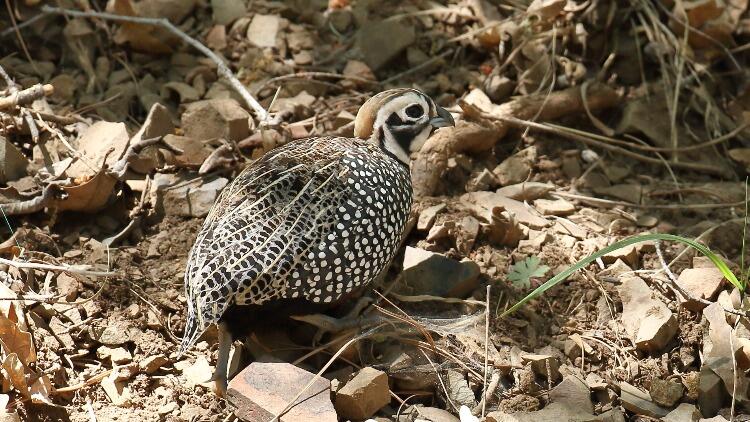 Cyrtonyx montezumae - Montezuma Quail
© Courtesy of Steve Wolfe
Micrathene whitneyi - Elf Owl
© Courtesy of A.R. Donaldson
Practice and promote respectful, enjoyable, and thoughtful birding as defined in this code
1. Respect and promote birds and their environment.
(a) Support the conservation of birds and their habitats. Engage in and promote bird-friendly practices whenever possible, such as keeping cats and other domestic animals indoors or controlled, acting to prevent window strikes, maintaining safe feeding stations, landscaping with native plants, drinking shade-grown coffee, and advocating for conservation policies. Be mindful of any negative environmental impacts of your activities, including contributing to climate change. Reduce or offset such impacts as much as you are able.
(b) Avoid stressing birds or exposing them to danger. Be particularly cautious around active nests and nesting colonies, roosts, display sites, and feeding sites. Limit the use of recordings and other audio methods of attracting birds, particularly in heavily birded areas, for species that are rare in the area, and for species that are threatened or endangered. Always exercise caution and restraint when photographing, recording, or otherwise approaching birds.
(c) Always minimize habitat disturbance. Consider the benefits of staying on trails, preserving snags, and similar practices.
2. Respect and promote the birding community and its individual members.
(a) Be an exemplary ethical role model by following this Code and leading by example. Always bird and report with honesty and integrity.
(b) Respect the interests, rights, and skill levels of fellow birders, as well as people participating in other outdoor activities. Freely share your knowledge and experience and be especially helpful to beginning birders.
(c) Share bird observations freely, provided such reporting would not violate other sections of this Code, as birders, ornithologists, and conservationists derive considerable benefit from publicly available bird sightings.
(d) Approach instances of perceived unethical birding behavior with sensitivity and respect; try to resolve the matter in a positive manner, keeping in mind that perspectives vary. Use the situation as an opportunity to teach by example and to introduce more people to this Code.
(e) In group birding situations, promote knowledge by everyone in the group of the practices in this Code and ensure that the group does not unduly interfere with others using the same area.
3. Respect and promote the law and the rights of others.
(a) Never enter private property without the landowner's permission. Respect the interests of and interact positively with people living in the area where you are birding.
(b) Familiarize yourself with and follow all laws, rules, and regulations governing activities at your birding location. In particular, be aware of regulations related to birds, such as disturbance of protected nesting areas or sensitive habitats, and the use of audio or food lures.
Birding should be fun and help build a better future for birds, for birders, and for all people
Birds and birding opportunities are shared resources that should be open and accessible to all
Birders should always give back more than they take
Download a printable version with additional habitat information and art by Narca Moore, courtesy of Naturalist Journeys and SWRS.
Main Occurrence is in Pine Oak Woodland & Sycamore Canyons
Montezuma Quail
Mexican Whip-poor-will
Rivoli's Hummingbird
Blue-throated Mountain-gem
Broad-billed Hummingbird
White-eared Hummingbird
Berylline Hummingbird
Zone-tailed Hawk
Whiskered Screech-Owl
Elf Owl
Elegant Trogon
Arizona Woodpecker
Greater Pewee
Buff-breasted Flycatcher
Dusky-capped Flycatcher
Sulphur-bellied Flycatcher
Mexican Jay
Mexican Chickadee
Bridled Titmouse
Olive Warbler
Yellow-eyed Junco
Red-faced Warbler
Painted Redstart
Main Occurrence is in Drier and Lower Elevation Habitats
Mexican Duck
Lucifer Hummingbird
Violet-crowned Hummingbird
Thick-billed Kingbird
Rose-throated Becard
Rufous-winged Sparrow
Five-striped Sparrow
Grasslands, Scrub, and Associated Riparian and Aquatic Habitats
Common Black-Hawk
Gray Hawk
Northern Beardless-Tyrannulet
Botteri's Sparrow
Varied Bunting
VERY RARE and HIGHLY UNEXPECTED, but POSSIBLE:
Plain-capped Starthroat
Eared (Trogon) Quetzal
Blue Mockingbird
Crescent-chested Warbler
Yellow Grosbeak
WATCH FOR THESE Widely-recognized Subspecies:
Northern Goshawk (Apache)
Brown Creeper (Mexican)
House Wren (Brown-throated)
Reptiles and Amphibians
Senticolis triaspis - Green Rat Snake
© Courtesy of Carol Comeau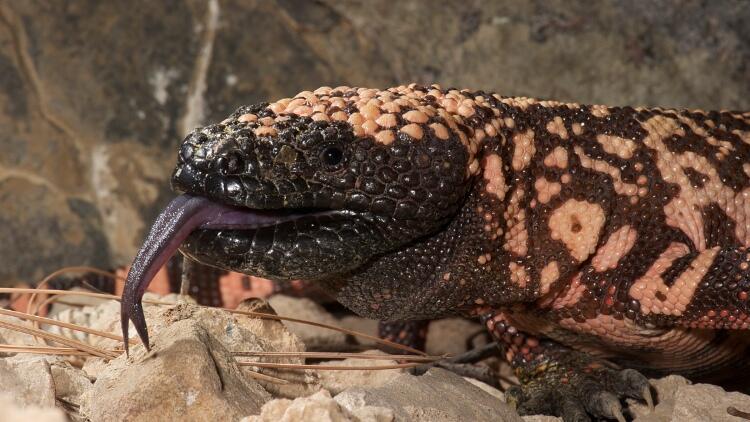 Heloderma suspectum - Gila Monster
© Courtesy of Raymond A. Mendez
Mammals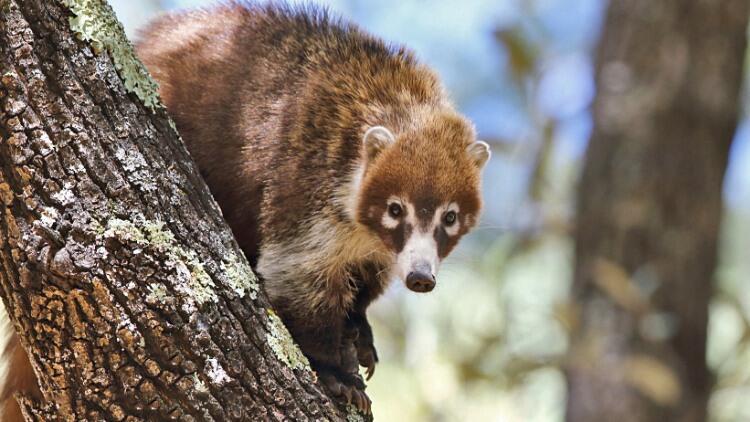 Nasua narica - White-nosed Coati
© Courtesy of Steve Wolfe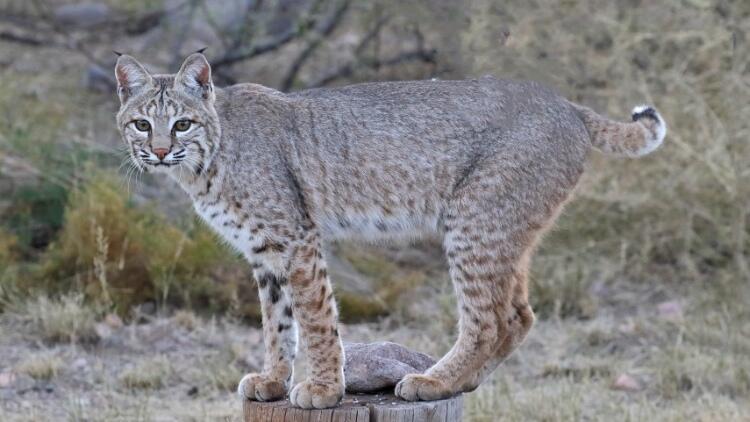 Lynx rufus - Bobcat
© Courtesy of Steve Wolfe
Invertebrates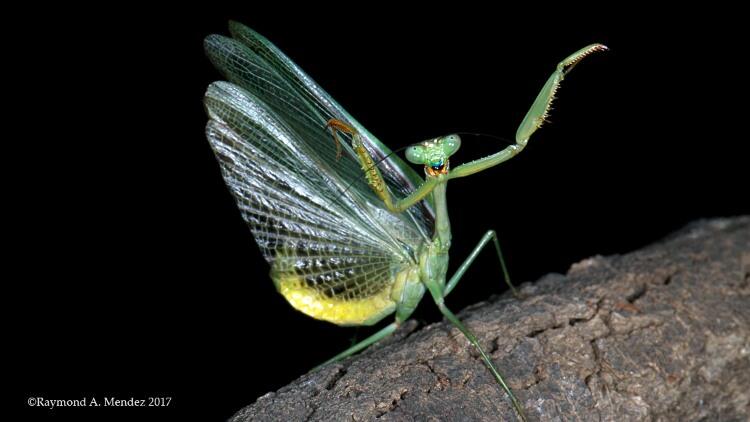 Stagmomantis limbata - Arizona or Bordered Mantis
© Courtesy of Raymond A. Mendez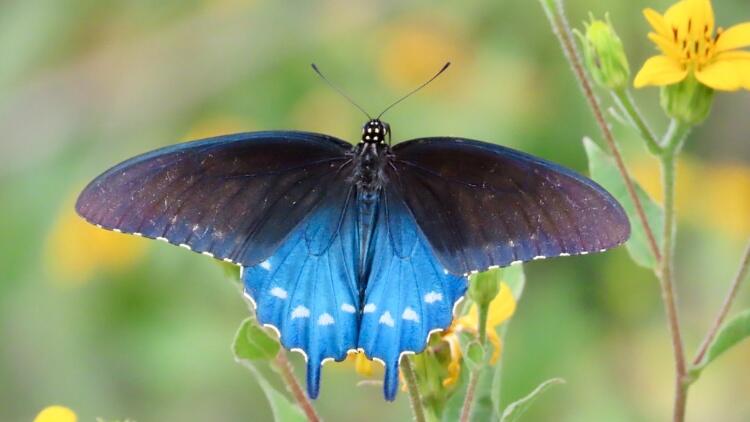 Battus philenor - Pipevine Swallowtail
© Courtesy of Carol Comeau