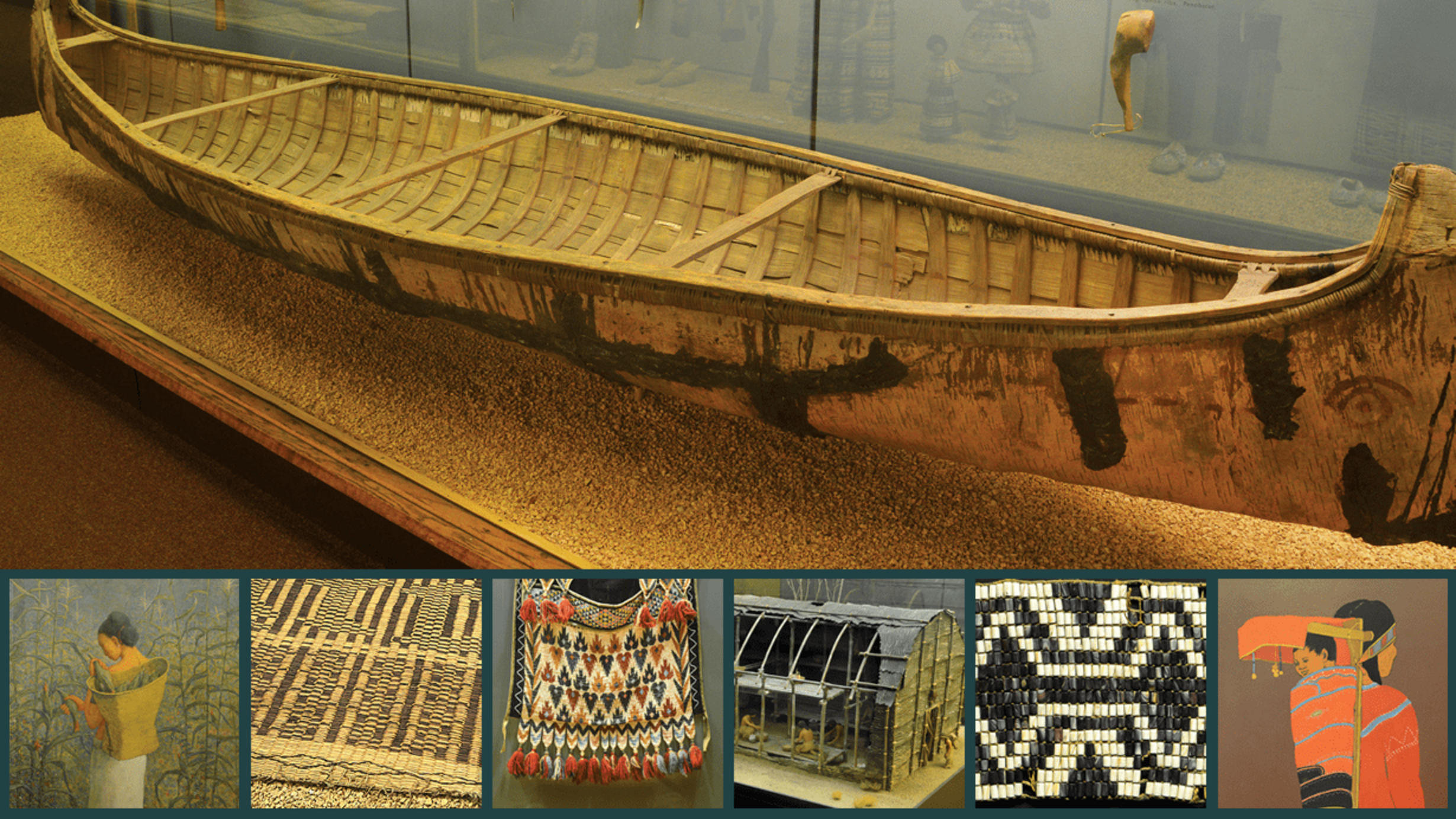 Plan your class field trip to the hall with these free resources.
Educator's Guide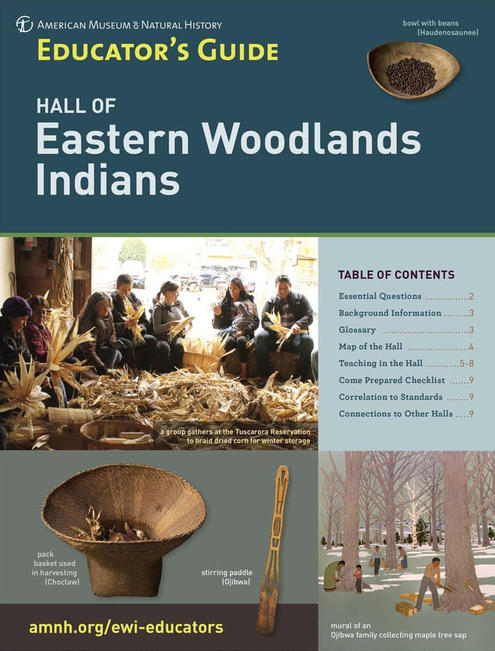 Hall of Eastern Woodlands Indians Educator's Guide
Get an advance look at the exhibition's major themes and what your class will encounter. This nine-page guide for K-12 educators includes a Map of the Exhibition, Essential Questions (important background content), Teaching in the Exhibition (self-guided explorations), Come Prepared Checklist, Correlation to Standards, and Glossary.
Activities & Materials
GRADES 3–5
This activity sequence explores the topic of Haudenosaunee (Iroquois) foods through exposure to the beliefs, tools, agricultural practices, and stories of Haudenosaunee people. It includes suggestions for before your visit, at the Museum, and back in the classroom.
If your class is unable to visit the Museum at this time, you and your students can take a "virtual field trip" by downloading and examining images of the hall objects (last link below) featured in the student worksheets.
Pre-, During, and Post-Activities
Activity Sequence: PDF
Student Worksheets Answer Key & Notes to Educators: PDF
Pre-Visit Materials
Post-Visit Materials
Haudenosaunee Voices: Growing Our Traditional Foods: PDF
Hall Objects: PDF | PowerPoint
Additional Resources
Haudenosaunee Cornbread Making: 15th Century vs. Today
Compare images of dioramas in the hall and contemporary photos by a Mohawk photographer to explore the steps of harvesting, processing, and preparing Haudenosaunee White Corn.