Dark Universe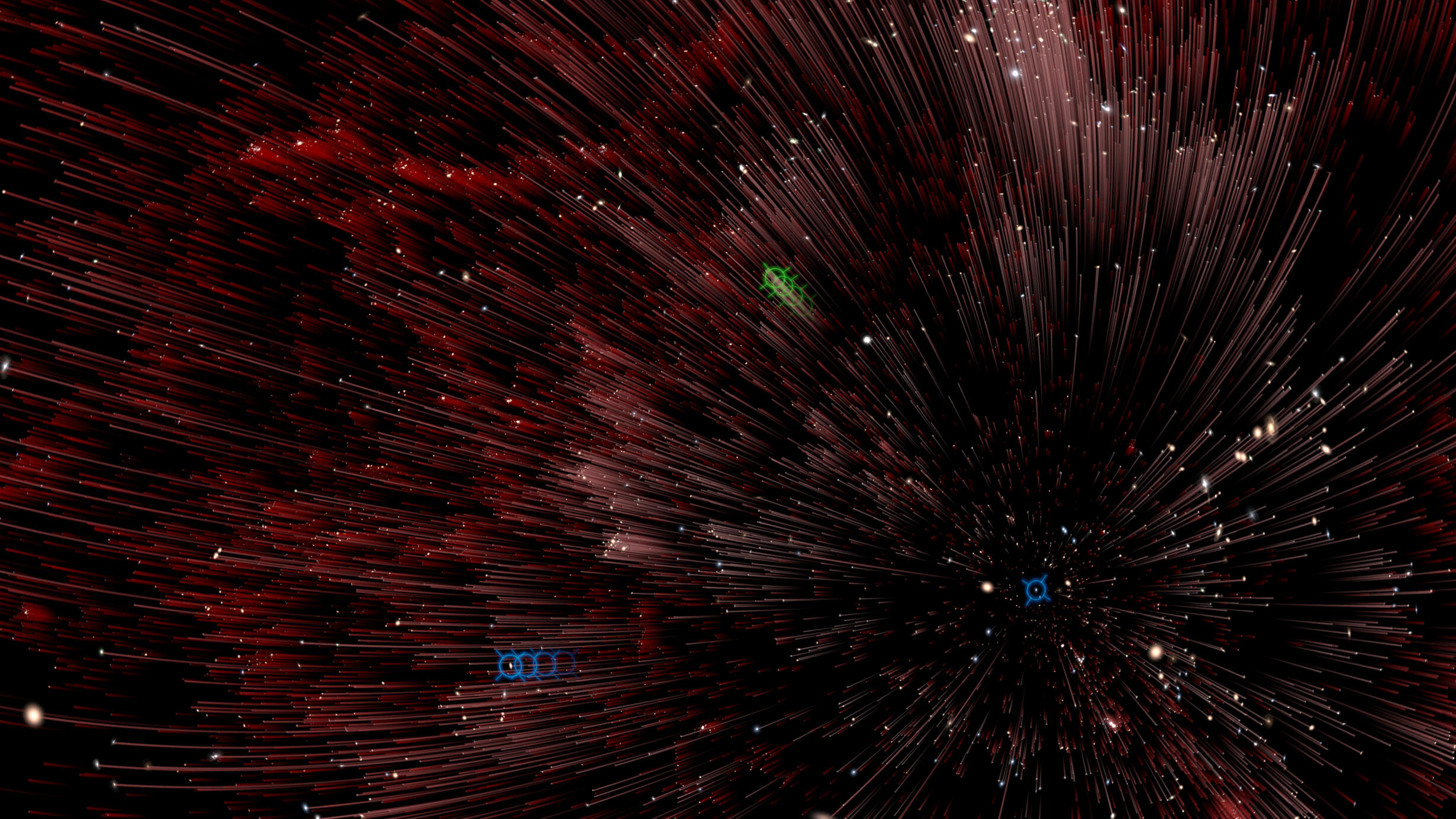 License the award-winning full dome show Dark Universe for your digital planetarium.
Narrated by Neil deGrasse Tyson, Dark Universe brings audiences to the cutting edge of cosmic exploration to reveal the breakthroughs that have led astronomers to confront two great cosmic mysteries: dark matter and dark energy.
In stunningly detailed scenes based on authentic scientific data—including a NASA probe's breathtaking plunge into Jupiter's atmosphere and novel visualizations of unobservable dark matter—Dark Universe celebrates the pivotal discoveries that have led us to greater knowledge of the universe and to new frontiers for exploration.
Awards
Best Producer Choice at IPS-Macao International Fulldome Festival
Best Science Visualization at FullDome Festival in Jena, Germany
Best Immersive Cinema (Fulldome) at Jackson Hole Science Media Awards
Reviews
"A trip that makes Hollywood's most vaunted special effects… look like a cartoon."
–The New York Times
"Will blow your mind."
–The Washington Post
"An exhilarating perspective of the universe as we know it, and, as we don't know it."
–The International Science Times
Request More Information
Contact us to discuss licensing Dark Universe for your planetarium.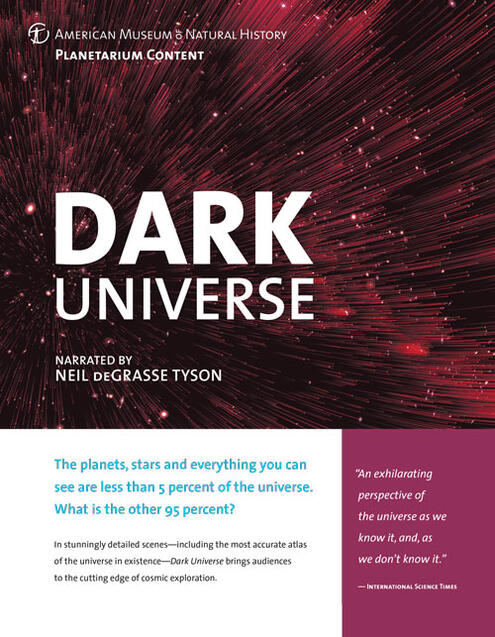 Show Brochure

Educator's Guide
Dark Universe was developed by the American Museum of Natural History, New York (amnh.org) in collaboration with the California Academy of Sciences, San Francisco, and GOTO INC, Tokyo, Japan.