Dragons, Unicorns, and Mermaids: Mythic Creatures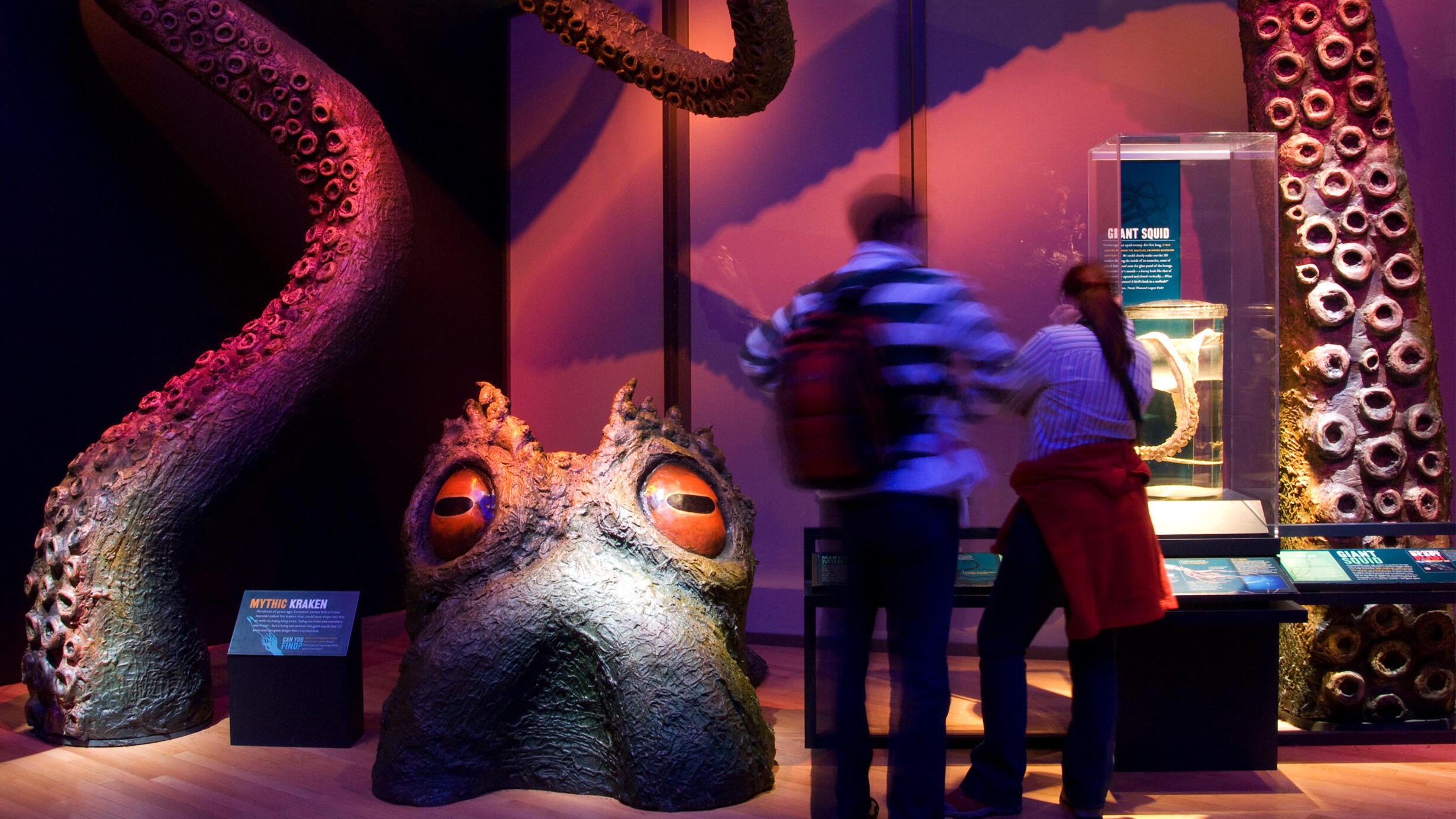 Dragons, Unicorns & Mermaids: Mythic Creatures reveals the relationship between science and legend, tracing the origins of mythic creatures and their enduring hold on the imagination.
For thousands of years, humans around the world have brought mythic creatures to life in stories, music, and works of art. Uncover the origins and significance of legendary creatures of the air, land, and water such as sea monsters, mermaids, unicorns, griffins, dragons, and more.
Highlights
This exhibition combines dramatic models, cast fossils, cultural objects, and absorbing multimedia and interactive technology to tell the stories behind the alluring mythic creatures that continue to fascinate visitors of all ages.
Key Concepts
Mythic Creatures Teach Us About Cultures Around the World
Many Mythic Creatures Reflect Attempts to Describe the Natural World
Mythic Creatures Are a Medium of Cultural Interaction
Mythic Creatures Take Shape Through Human Imagination
Cultures Keep Mythic Creatures Alive Through Art and Literature
Reviews
"A brilliant curatorial idea."
– The New York Times
"On a scale of one to ten…a mythical ten."
– The New Yorker
"An intriguing blend of the surreal and the scientific"
– The Globe and Mail (Toronto)
Request More Information
Contact us to request availability for hosting this traveling exhibition.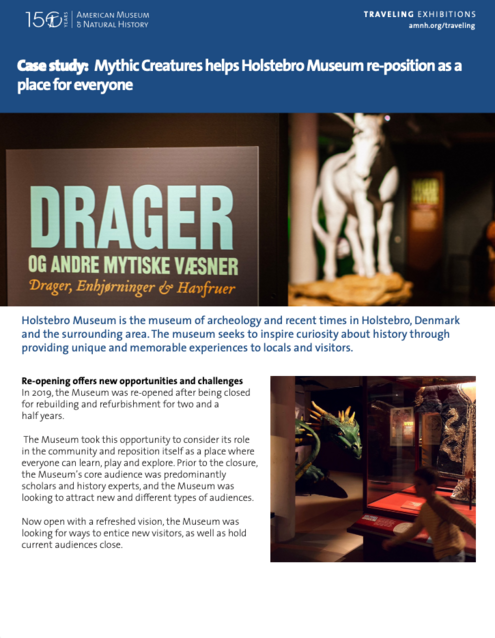 Case Study: Mythic Creatures helps Holstebro Museum re-position as a place for everyone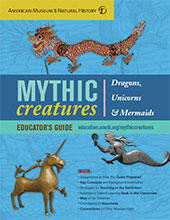 Educator's Guide
Dragons, Unicorns & Mermaids: Mythic Creatures is organized by the American Museum of Natural History, New York (amnh.org) in collaboration with The Field Museum, Chicago; Canadian Museum of History, Gatineau; Australian National Maritime Museum, Sydney; and Fernbank Museum of Natural History, Atlanta.