Nature's Superheroes: Life at the Limits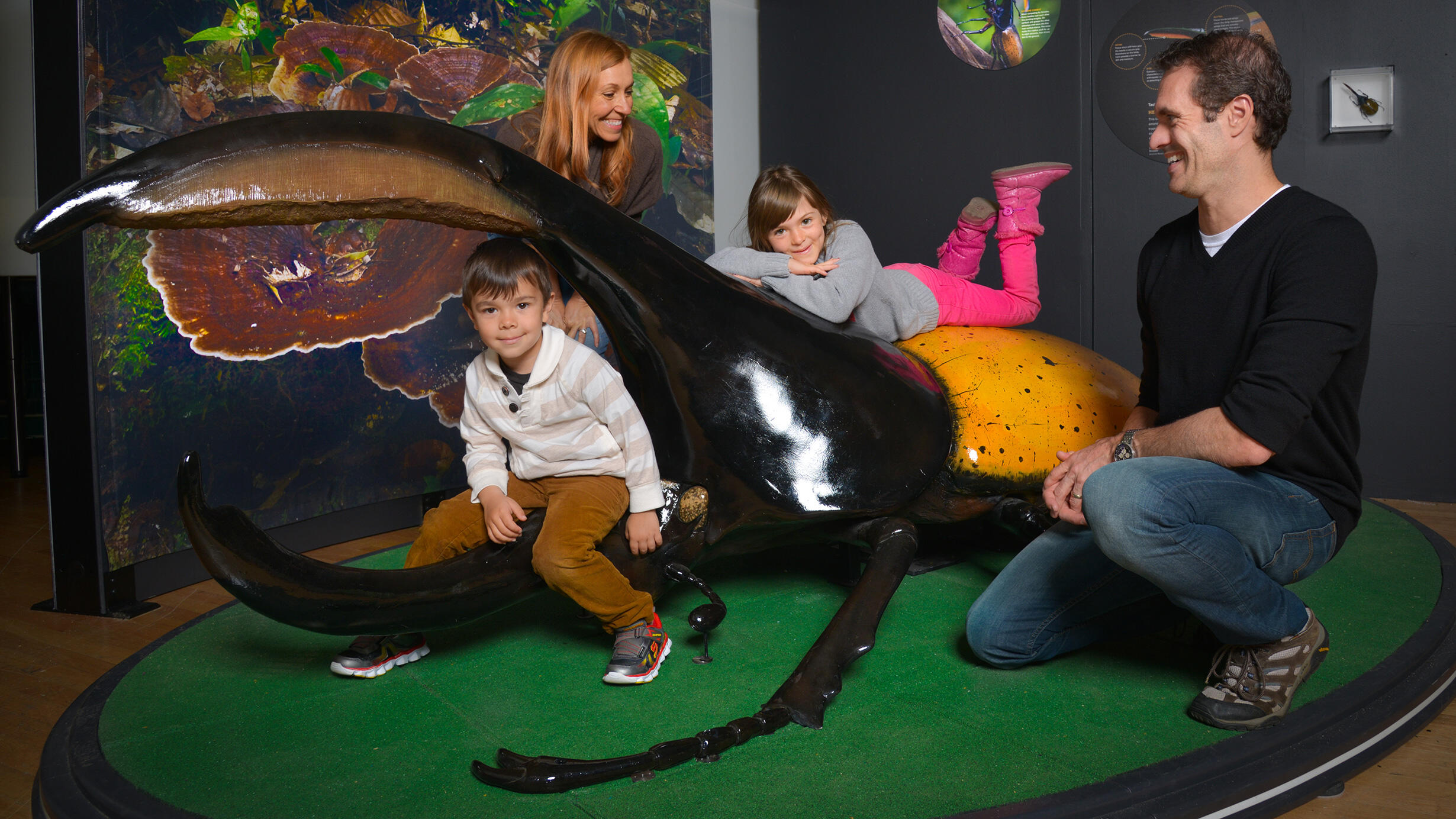 Nature's Superheroes: Life at the Limits explores the remarkable "superpowers" that some extraordinary organisms have evolved to survive and thrive, even under extreme conditions.
Offering a fascinating lens on the world's most remarkable organisms, Nature's Superheroes: Life at the Limits describes the diverse strategies and adaptations that have evolved to aid species in their survival.
Find out which giant mammals can survive for hours without breathing, witness bizarre mating serenades, and meet the ultra-tough species that seems almost indestructible.
Highlights
Interactives, dioramas, videos, life-size and larger-than-life models, and optional live animals combine to tell the stories of extraordinary creatures across the tree of life.
Visitor favorites include opportunities to explore a mysterious cave inhabited by animals without eyes, climb a larger-than-life model of a Hercules beetle, smell the pungent odor of a carrion flower, and test out the "super powers" of select species from the exhibition in a kinetic digital game.
Key Questions
What do all living things need to do to survive?
What are some of the unexpected ways in which life survives and thrives?
Why do basic biological processes differ so widely among living things?
Reviews
"There is something here for everyone."
− The New York Times
"Wonder is what you feel throughout...it is a surprise that spurs us to greater understanding."
− Wall Street Journal
"Celebrates the wonder and awe of the will to survive and thrive."
− International Business Times
"There are a ton of thrillingly weird and wild creatures..."
− The Washington Post
Request More Information
Contact us to request availability for hosting this traveling exhibition.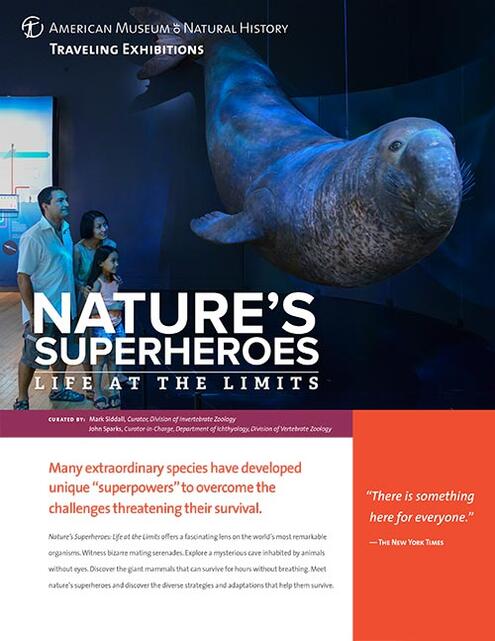 Exhibition Brochure

Educator's Guide
Nature's Superheroes: Life at the Limits is organized by the American Museum of Natural History, New York (amnh.org).