Planet Ice: Mysteries of the Ice Ages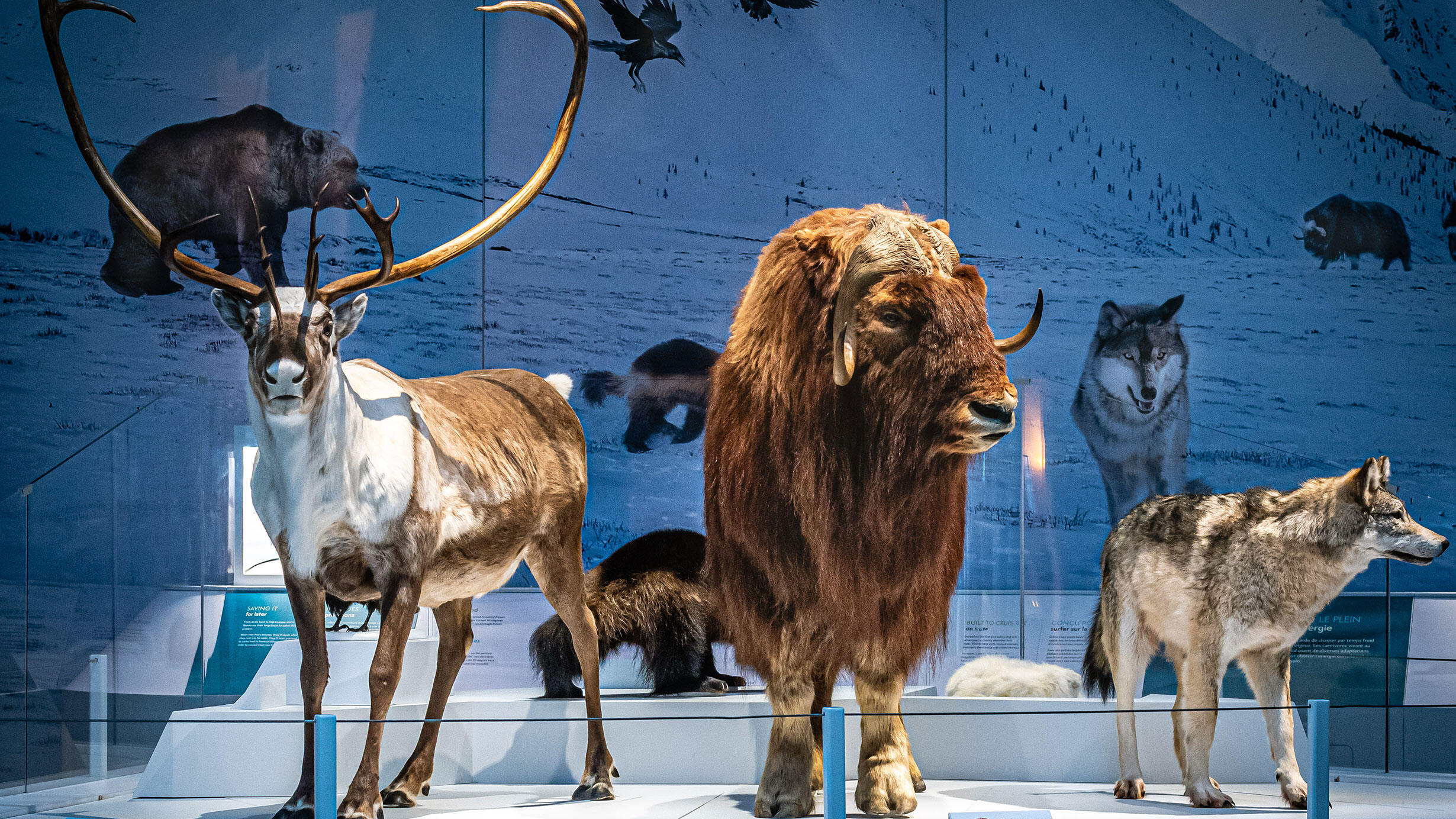 © Martin Lipman
Touring on behalf of the Canadian Museum of Nature, this exhibition examines how the movement of ice has shaped the formation of mountains, valleys, and lakes and influenced the migration of humans across continents.
Planet Ice: Mysteries of the Ice Ages features more than 120 real specimens, amazing models and artifacts. Through engaging exhibits, multimedia and some "magical" moments, audiences will encounter species that are adapted for the cold—some long extinct, others still alive today—and learn how a changing climate could alter the face of our planet in the future.
Highlights
Come face-to-face with amazing creatures, such as muskoxen, caribou, wolves, woolly mammoths, and cave bears. 
Meet a Neanderthal adult and child (through scientifically accurate, life-like models) and learn about their adaptations to survive in the cold.
Journey to Beringia, the land bridge that once joined Asia and North America.  
Discover how land features of today were created by giant ice sheets during the last glaciation.
See authentic tools and artifacts—thousands of years old—used by the Tuniit (Dorset) and Thule-Inuit peoples to survive in a cold climate.
Request More Information
Contact us to request availability for hosting this traveling exhibition.
The American Museum of Natural History, New York (amnh.org) is touring Planet Ice: Mysteries of the Ice Ages on behalf of the Canadian Museum of Nature. Touring Partner Polar Knowledge Canada.