Cuba main content.
Cuba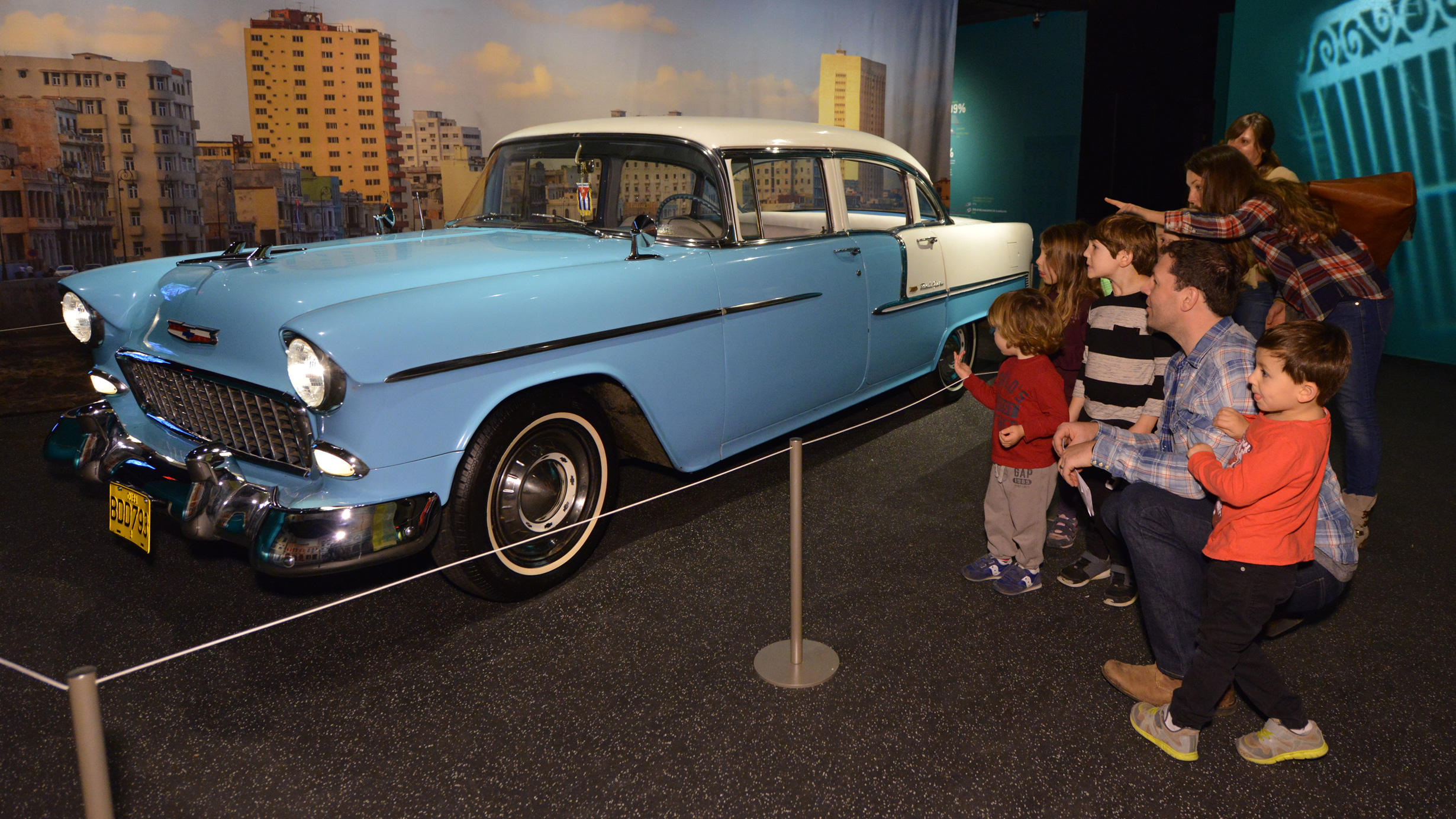 Discover Cuba's dynamic culture and abundant biodiversity, from colorful urban streetscapes to dazzling coral reefs.
Its complex politics and vibrant music have attracted the attention of the world. But Cuba, the largest island nation in the Caribbean, is also home to the unexpected. It's a place of stunning contrasts: mysterious caves and bright boulevards, sweltering fields and cool forests, hard challenges and high energy.
This immersive exhibition—fully bilingual in English and Spanish—presents the surprising and extraordinary sights, sounds, and experiences of Cuba.
Meet its people, explore its landscapes, encounter its unique species, and come away with new perspectives on this intriguing country.
Reviews
"An entire kaleidoscope of Cuban life has been created." — The New York Times
"Comprehensive attention to Cuba's richly biodiverse landscape." — Science
Exhibition Brochure

Educator's Guide
Cuba is organized by the American Museum of Natural History, New York (amnh.org) in collaboration with the Cuban National Museum of Natural History.