Dinosaurs Among Us (2D)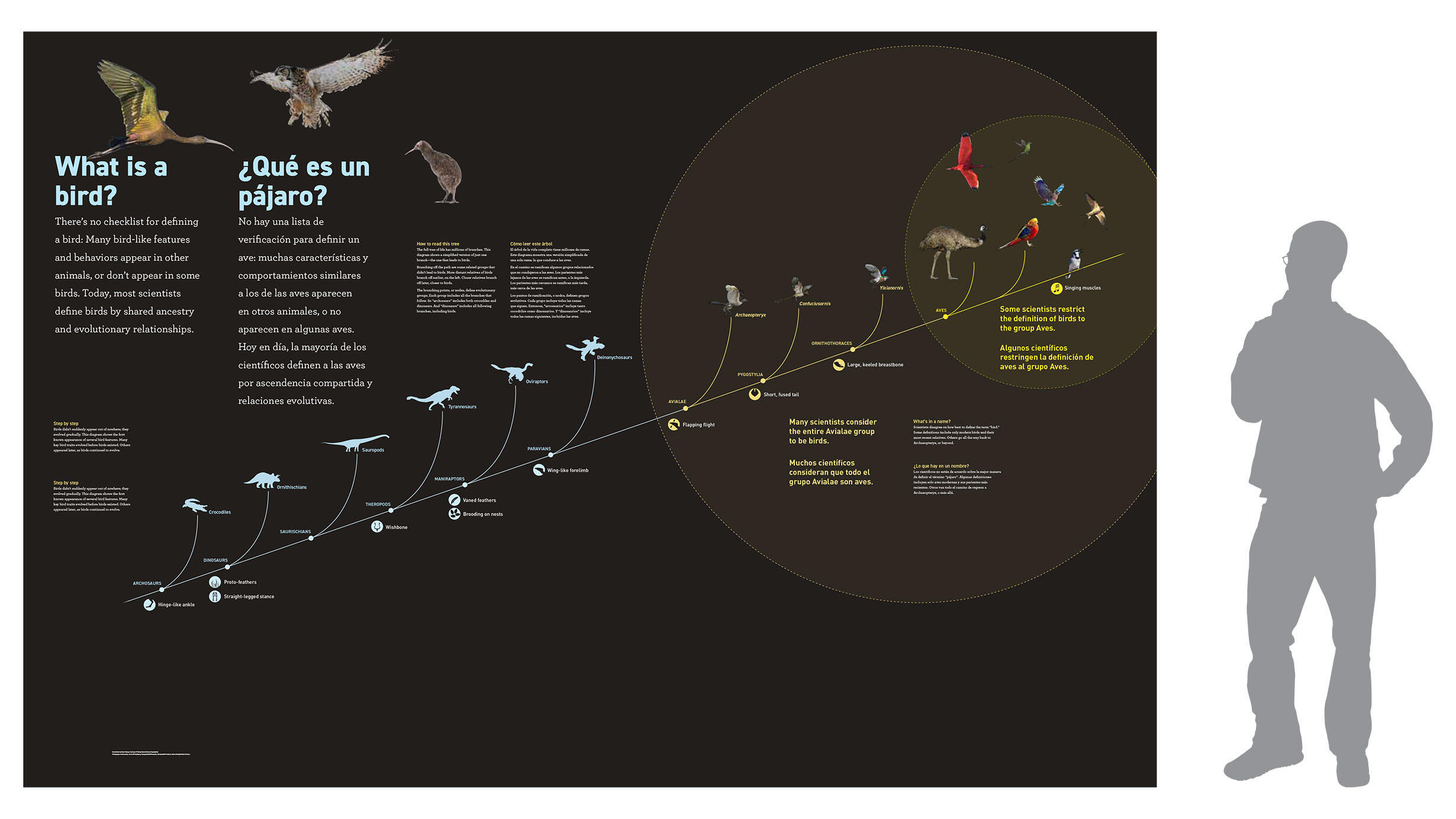 © AMNH
The American Museum of Natural History's newest digital panel exhibition explores the compelling fossil evidence that living birds evolved from a group of dinosaurs, providing a vivid link to the ancient past.
Paleontologists have unearthed troves of new dinosaur fossils in the last 30 years. Comparing these fossils to today's birds has revealed unexpected connections. Dinosaurs Among Us explores these links, examining how one group of feathered dinosaurs took flight—and evolved into birds.
This exhibition features large-scale color illustrations of familiar and newly discovered extinct dinosaur species as they would have looked in life. Using paleontological evidence, audiences learn about the links between dinosaurs and birds by examining their reproduction, physical structures, and the evolution of flight, demonstrating that birds truly are the Dinosaurs Among Us.
Specifications
Our 2D panel exhibitions are delivered digitally and are designed to be flexible for display in spaces of various sizes and layouts.
Flexible size (196–225 linear feet)
Bilingual: English/Spanish content, adaptable to other languages or single language presentation.
Digital delivery
Basic exhibit package includes five, multi-wall sections of large-format panels and two large exhibit titles.
Optional graphic interactive for kids, large-format illustrations, images, graphic labels, and three videos are also provided with the digital exhibit materials.
Request More Information
The American Museum of Natural History's 2D panel exhibitions are ideal for presentation in museums, science centers, libraries, and other public or private spaces.
Contact us to learn more about renting this exhibition for display in your venue.
Note: Images are for reference only and do not reflect the final version of the 2D panel exhibition.