Microsculpture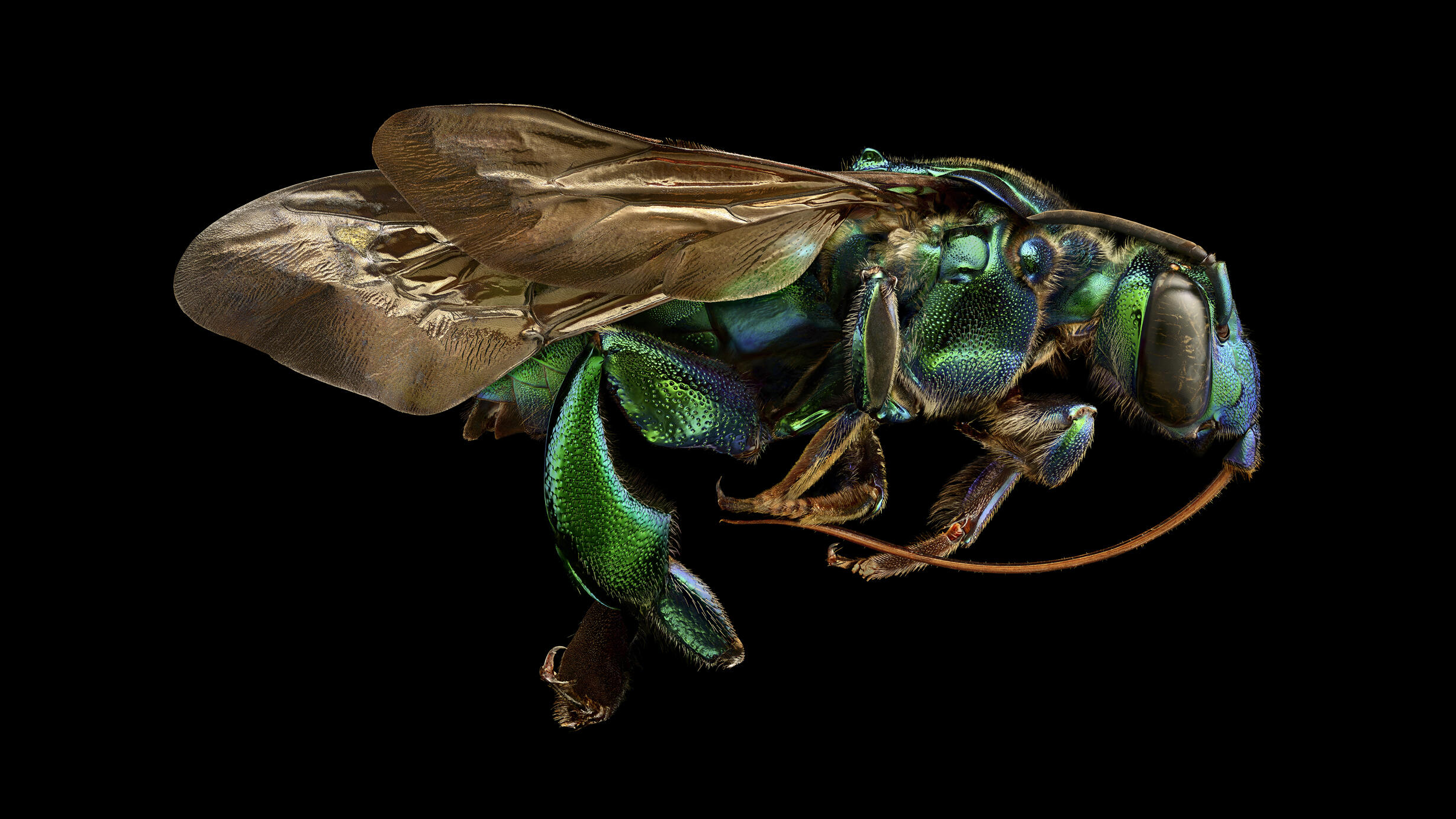 © Levon Biss
Experience the intricate shapes, colors, and structures of insects in striking high-resolution detail.
Microsculpture presents a new perspective on insects, enabling audiences to study and appreciate the hidden details of the insect world in a unique and engaging way.
Created by award-winning photographer Levon Biss, Microsculpture showcases the insect collection of the Oxford University Museum of Natural History and is available to license from the American Museum of Natural History.
Specifications
Our 2D panel exhibitions are delivered digitally and are designed to be flexible for display in spaces of various sizes and layouts.
Flexible size (350-420 linear feet)
Digital delivery
Package includes 38 large-format high resolution images and captions and 3 informational panels.
Request More Information
The American Museum of Natural History's 2D panel exhibitions are ideal for displaying in museums, science centers, libraries, and other indoor or outdoor spaces. Contact us to learn more about renting this exhibition.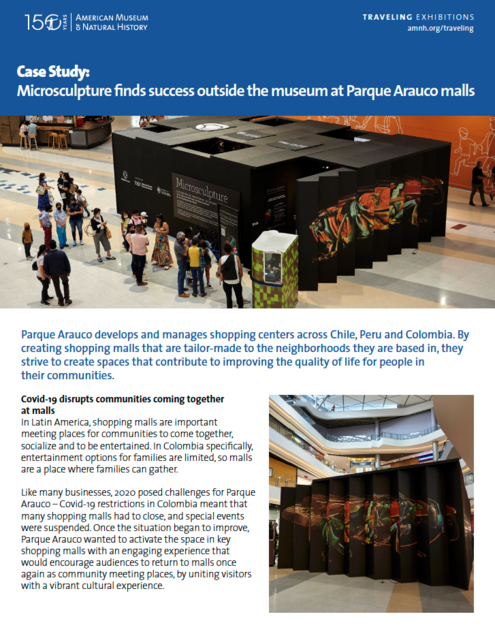 Microsculpture Case Study: Success at Parque Arauco
Microsculpture: The insect photography of Levon Biss from the collections of Oxford University Museum of Natural History.