The Hidden Beauty of Seeds and Fruits (2D)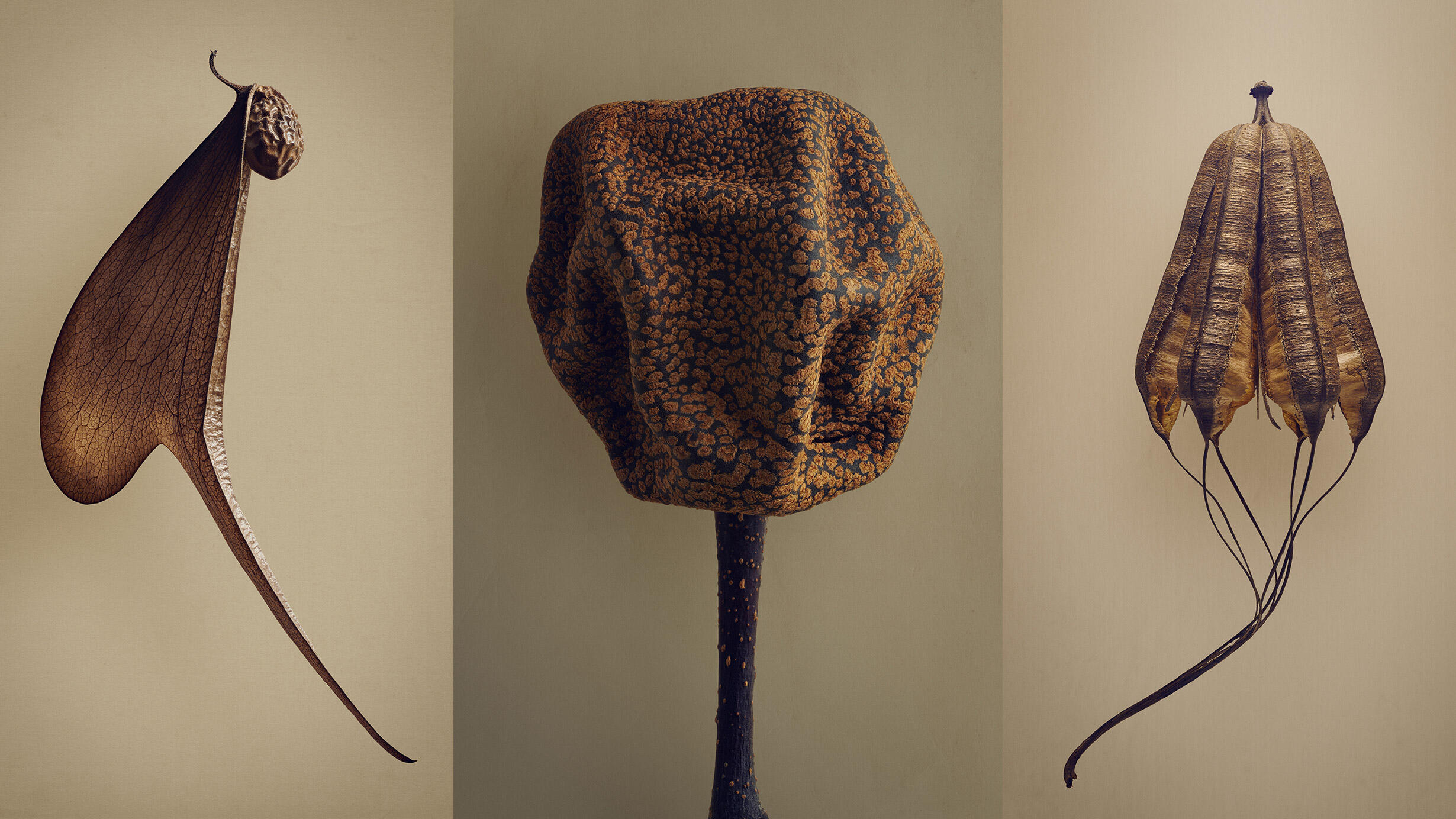 © Levon Biss
See the carpology collection of the Royal Botanic Gardens Edinburgh like never before.
Photographer Levon Biss painstakingly examined 3,500 historical specimens to select just 81 for inclusion in the exhibition, highlighting those with the most striking evolutionary adaptations and stories.
Many of the specimens date back to the early 19th Century and were collected by the pioneering botanists of their time, including those on the Challenger Expedition in 1872.
The images allow the audience to appreciate and study these tiny specimens in levels of detail normally only available with the use of microscopes.
Using his photo stacking techniques and bespoke camera system, Levon is able to capture unprecedented levels of detail from specimens far too small to view with the naked eye, providing us with an insight into an unseen world. The resulting body of work is guaranteed to entertain and educate audiences of all ages.
Specifications
Our 2D panel exhibitions are delivered digitally and are designed to be flexible for display in spaces of various sizes and layouts.
Flexible size (350-420 linear feet)
Digital delivery
Package includes 81 high resolution images and captions and 3 informational panels.
Request More Information
The American Museum of Natural History's 2D panel exhibitions are ideal for displaying in museums, science centers, libraries, and other indoor or outdoor spaces. Contact us to learn more about renting this exhibition.
The Hidden Beauty of Seeds and Fruits: The botanical photography of Levon Biss from the collection of The Royal Botanic Garden Edinburgh.