2019 Student Conference on Conservation Science-New York main content.
2019 Student Conference on Conservation Science-New York
The Center for Biodiversity and Conservation and its partners invite students, postdocs, and early-career professionals to take part in the tenth annual Student Conference on Conservation Science – New York (SCCS-NY) on October 2-4, 2019.
As a part of the only international series of conservation conferences featuring students, SCCS-NY provides opportunities for emerging scientists to professionally network, gain experience, and present and get feedback on their work. Interactions with peers as well as leaders in science, policy, and management will encourage collaborations, inspire further research, and create lasting professional connections.
Last year, SCCS-NY 2018 hosted 330 participants, representing 25 countries and 25 U.S. states.
"This is the only conference where I've seen mentorship being provided to students, and this is absolutely amazing. The feedback is very helpful and a chance to talk to mentors during lunches and during breaks is extremely valuable." - Ph.D. Student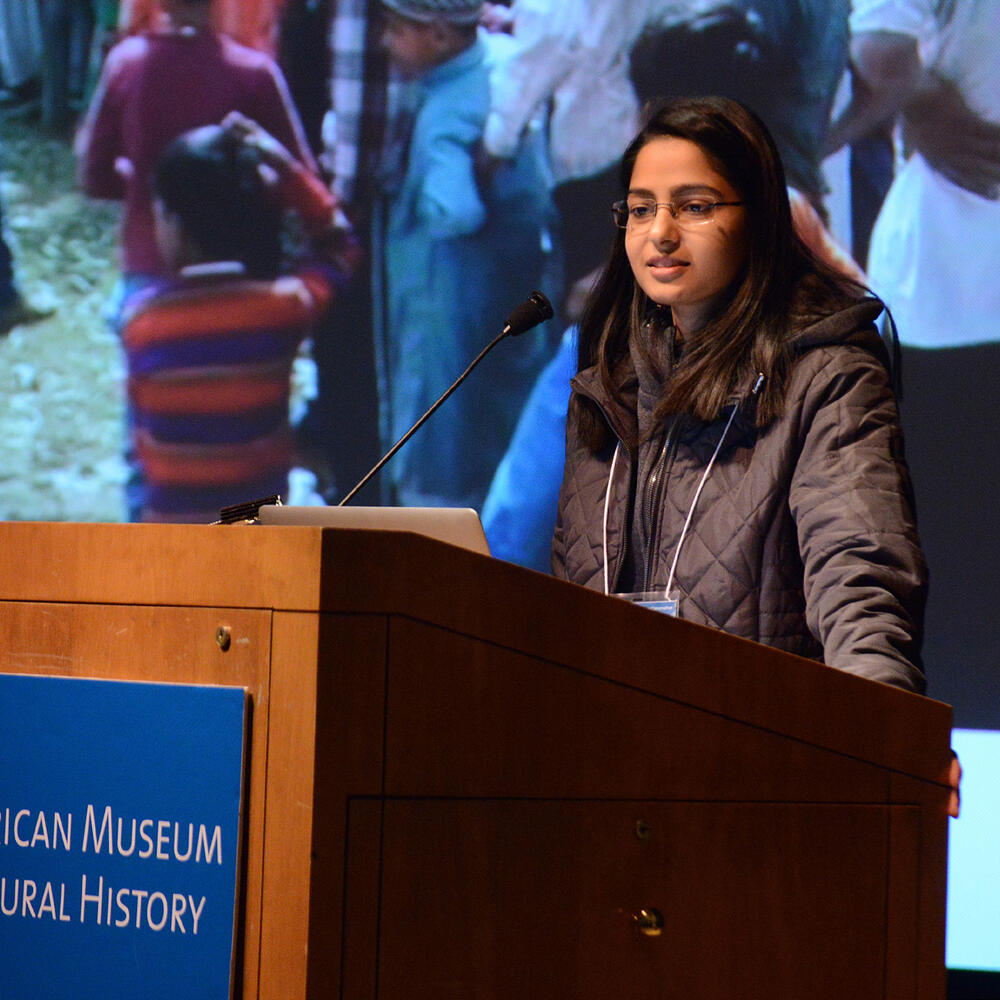 Who Should Attend?
If you're currently an undergraduate or graduate student, postdoc, or have worked in conservation for three years or less since finishing your last degree, we encourage you to participate! Whatever your focus - biology, social sciences, medicine, economics, architecture, law - if it has relevance to conservation, we want to include your perspective!
Conference Application and Registration
Applications to present are now closed, but you can still register to attend. Learn more.
Important dates:
March 1: Abstract application window opens
April 15: Application deadline (extended)
Week of May 27: Abstract selection notifications sent out (extended)
July 31: Deadline for invited presenters to confirm involvement
July 31: Early bird registration deadline
Cost
The registration fee is $150 USD - or register by July 31 to get the $125 USD early bird registration rate! Fee includes admission to three full days of presentations, workshops, poster session and reception, resource fair, special events, daily lunches, morning and afternoon refreshments, access to American Museum of Natural History exhibitions, and discounts in Museum shops.
*Please note: We can not guarantee funds to assist participants with travel or registration costs.
SCCS Sister Conferences
SCCS-New York is a sister conference to the highly successful SCCS-Cambridge. Begun in 2000, the conference series now includes SCCS-NY, SCCS-Bengaluru, SCCS-Australia, SCCS-Beijing, and SCCS-Hungary.
Download the conference flyer!
Major funding for 2019 Student Conference on Conservation Science has been provided by Marshall M. Weinberg.
Conference partners:
Conference contributors:
Pace University
Stay Connected!