2016 Student Conference on Conservation Science - New York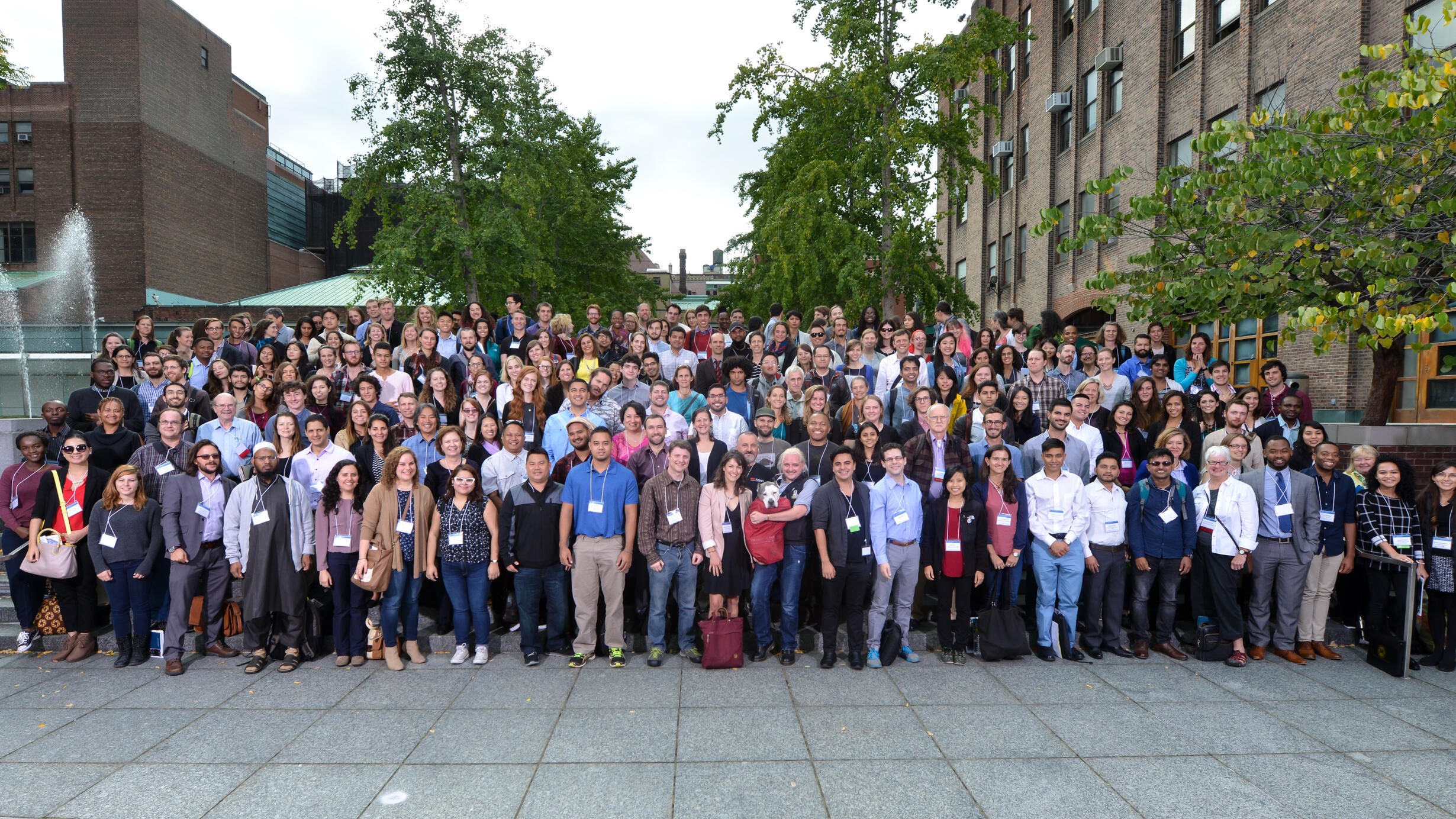 The seventh annual Student Conference on Conservation Science - New York took place at the American Museum of Natural History October 20-22, 2016. Over 350 students, postdocs, and early-career scientists, representing 31 countries and 40 U.S. states, got together at the museum to take part in the only international series of conservation conferences featuring students.
Emerging conservation scientists were provided with opportunities to present and get feedback on their work, gain experience and make contacts to help them launch their careers. In addition to plenary talks, panel discussions and mentorship from leading conservation professionals, selected participants presented their research through 82 talk, speed-talk and poster presentations. Participants were offered 10 in-depth, interactive workshops on a variety of conservation topics, 5 'behind the scenes' museum collection tours and a Resource and Career Fair with 23 representatives from NGOs, government agencies, and universities.
Prizes were awarded for overall best talk, speed talk, and poster; generously contributed by Yale University Press, Island Press, Oryx-the International Journal of Conservation, and the Society for Conservation Biology. Additional awards were presented for outstanding work in land use and stewardship, courtesy of the Lincoln Institute of Land Policy; and for outstanding use of quantitative methods courtesy of Applied Biomathematics.
Plenary Presentations
Weaving Science and Scientists Into the Tapestry of Conservation
By Dr. Nalini M. Nadkarni, Professor of Biology, University of Utah.
Dr. Nalini Nadkarni, is also known as "the Queen of Forest Canopy Research," a field that relates directly to three pressing environmental issues: the sustainability of biodiversity, world climate, and forests. For three decades, she has used mountain-climbing techniques, construction cranes, and hot air balloons to explore life in the treetops. Nalini is a passionate communicator about nature to people in all walks of life and has innovated science engagement programs that bring lectures and conservation projects to non-traditional public audiences such as faith-based groups, urban youth, modern dancers, rap singers, and incarcerated men and women.
The Science, Sociology, and Politics of Parks
By Commissioner Rose Harvey, the New York State Office of Parks, Recreation and Historic Preservation.
Governor Andrew M. Cuomo nominated Rose Harvey to serve as Commissioner of the New York State Office of Parks, Recreation and Historic Preservation in January 2011. Previously, Ms. Harvey held multiple leadership positions with The Trust for Public Land for 27 years, beginning as a community organizer and rising to Senior Vice President and Regional Director of the Mid-Atlantic Region and finally as National Director of Urban Programs. Serving as Regional Director for 17 years, she annually oversaw the design and development of 10 to 12 new urban parks with and for underserved communities. She holds a B.A. from Colorado College and an M.E.S. from the Yale School of Forestry and Environmental Studies (FES).
System-Wide Approaches to Primate Conservation
A panel of experts joined CBC Director Ana Luz Porzecanski to discuss the social, economic, and cultural factors surrounding primate conservation today.
Environmental activist Farwiza Farhan was awarded the 2016 Whitley Award in Ape Habitats for her work to save the rainforest in Sumatra by opposing illegal oil palm plantations, tackling poaching, and empowering local communities.
Stanislaus Kivai from Rutgers University and the Institute of Primate Research, Kenya, studies the nutritional ecology of the highly endangered Tana River Mangabey.
Dr. Nora Bynum, Director of the Keller Science Action Center at the Field Museum in Chicago, provides leadership for the conservation activities of the Field Museum, incorporating new sites and initiatives with the goal of generating large-scale advances in conservation and cultural understanding.
Farwiza and Nora actively participated as mentors throughout the conference, and Stanislaus presented his research in the talk.
Conference Program
Talk Abstracts
Poster Abstracts
Major funding for the 2016 Student Conference on Conservation Science was provided by Marshall M. Weinberg.
Generous support for the 2016 Student Conference on Conservation Science was provided by
and Vivian H. Donnelley, Strachan Donnelly Family Charitable Lead Unitrust.
Additional support was provided by
Conference participation of students in the Museum's Science Research Mentoring Program was supported by the Doris Duke Charitable Foundation.